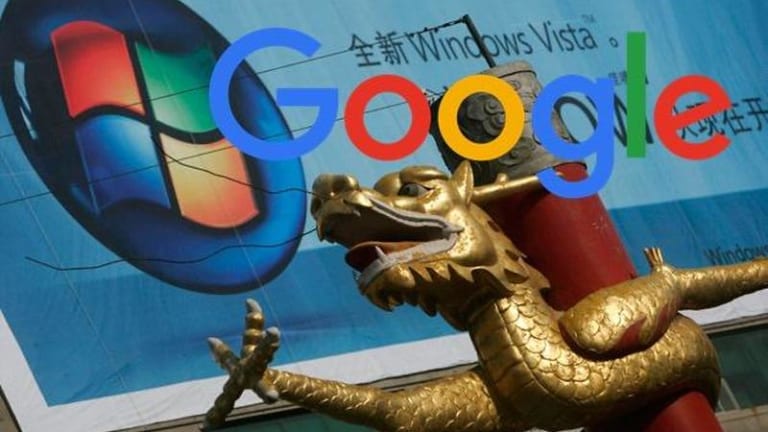 Decoupling Accelerates: Google And Microsoft Shift Production From China
Google asked a manufacturing partner in Thailand to immediately start production of its "smart home" related products...
Courtesy of ZeroHedge
Earlier this month, we mentioned how the Covid-19 outbreak would force companies with high centration of supply chains in China to "rework" operations to other countries to avoid future disruptions. 
Nikkei Asian Review confirmed our thoughts on Wednesday when sources said Google and Microsoft, who are currently experiencing supply chain disruptions in China, will shift production of their phones, computers, and other devices to factories in Vietnam and Thailand in the coming months. 
Two sources with direct knowledge of the shift said Google would begin production of its Pixel 4A smartphone in northern Vietnam in April. The Pixel 5 will start production in 2H20 in the Southeast Asian nation.
Google asked a manufacturing partner in Thailand to immediately start production of its "smart home" related products, with expected delivery no later than 1H20, one source said. 
Microsoft could have production online of its Surface devices, notebooks, and desktop computers in northern Vietnam sometime in 2Q, another two sources said. "The volume in Vietnam would be small at the beginning, but the output will pick up, and this is the direction that Microsoft wants," a supply chain executive told Nikkei.
Google smartphones and Microsoft computers are mostly manufactured in China. From trade wars to virus impacts, the overreliance and high concentration of supply chains have left both firms in shock after production was recently halted as economic paralysis in China develops factory shutdowns. These firms are learning the hard way of overexposure of a supply chain to one particular geographical region. 
"The unexpected coronavirus hit will definitely push electronics builders to further seek production capacity outside their most cost-effective production base of China," a supply chain executive said. "No one could ignore risks after this. … It's more than just cost — it's about the continuity of supply chain management."
Another source indicated that Google had asked suppliers to send production equipment from China to Vietnam as quickly as possible. 
Microsoft also accelerated efforts to shift production to Vietnam after the virus outbreak became more severe earlier this month, the source added. 
As we've noted, Apple has a tremendous overexposure of their supply chain to China and will find it challenging to shift lines – this means shortages of iPhones and Airpods could be seen in the coming months.
But here's the dilemma, even if Google and Microsoft move production lines to Vietnam and Thailand, many of the parts used in their products are from China. The next obstacle that both companies have to overcome is finding alternative suppliers. 
"It's reasonable for companies like Google to want to speed up its pace of diversifying from China amid the coronavirus threat, while the trade war remains an uncertainty. But even if the final assembly process is outside of China, suppliers still need to ship some components from the country. … It's a matter of the supply chain ecosystem, which takes time to rebuild," IDC tech analyst Joey Yen told Nikkei.
It remains to be seen just how significant the impact of the epidemic on Google and Microsoft will be, but already judging by the supply chain shifts out of China and possible supplier issues that may occur after, it seems the virus impact is going to be a full year problem.