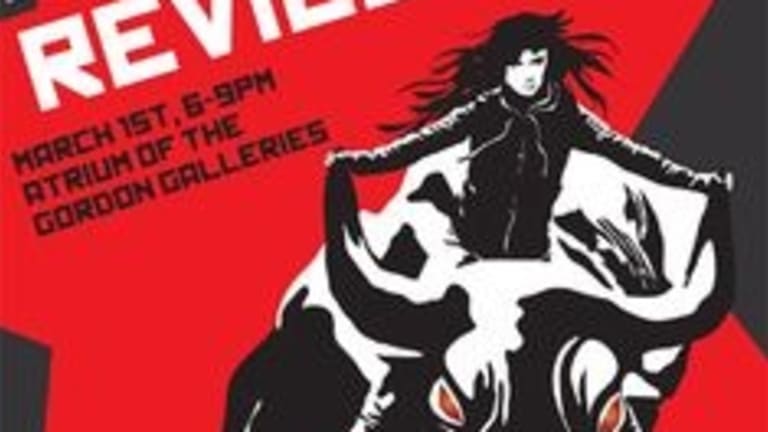 $300,000 Thursday – Our Options Opportunity Portfolio Goes up 200%
Phil - "Since Summer the OOP has heen on quite a tear."
There's not much news and it's a silly pre-holiday trading day so I'm going to reveiw the OOP instead.  
The Options Opportunity Portfolio was initiated last year in Seeking Alpha's Marketplace and, since the Summer, it's been on quite a tear and we just crossed $300,000 – up 200.7% from our $100,000 initial set-up back on Jan 3rd of 2018.  You can follow our progress and changes under theVirtual Porfolio Tab on Philstockworld's main pageand, unlike our Long-Term/Short-Term paird portfolios, the Options Opportunity Portfolio is self-hedged – so it's just the one, balanced portfolio.
Our goal in the OOP is to take advantage of OPPORTUNITIES in the maket – usually we jump on stocks that have been unfairly sold off on news we don't consider as bad as the traders who are running out of the stock.  That's why you see a lot of stocks in here with erratic charts – usually they've had some kind of mishap which drew our attention to them.
In our March Review, on the 7th, we were at $283,465 and now $300,689 is up $17,224 for the month and that's 17.2% of our original $100,000 – so pretty good for a month – too good really and we're going to look carefully for places we can take some money off the table, as we don't REALLY trust this rally.
​
FTR – This has been a bad trade for us this year and we're just waiting to see what happens on 4/30 earnings.
HMNY – I think we own most of the company at this point – not that it's worth anything…
HOV – This one we're expecting to recover nicely over time.
TZA – One of our hedges, no adjustments.  TZA is a 3x Ultra-Short so a 20% drop in the Russell should give us a 60% bounce to about $14.50, which would make the 50 calls worth $6.50 so $32,500 less the current value of $10,275 means we have $22,225 worth of protection here.
​
​
LB – An aggressive put but we like LB.
PLAY – Not worried about these.
SIG – Retail turnarounds are tought but we have faith in this one. In fact,let's buy 5 of the 2021 $15 calls for $9.20 ($4,600) and we will cover them eventually, but not while it's this low*.*
​
​
SQQQ –We're going to roll the Jan $10 calls ($1.40) to the 2021 $8 calls ($3) for net $1.60 ($16,000) and we'll get some of that back by selling short calls evenutally, but not now*.  At $14.50 these offer $65,000 worth of protection less the current $13,250 value and the $16,000 we're putting in so $35,750 in overall protection.*  
AAPL – There's no sense having $120 calls that are so deep in the money so we're going to cash those in for $85 ($85,000) and add 20 of the June 2021 $180 ($42)/220 ($23) bull call spreads at $19 ($38,000) and we'll roll our 10 short 2021 $185 calls at $36.50 ($36,500) to 10 short July $200 calls at $11 ($11,000)so we're taking net $21,500 off the table and we still have an $80,000 potential spread 1/2 covered by short calls.
ALK – On track.
​
​
AXL – Having trouble breaking over $17 but a great value stock so we'll give them another quarter.
​
BBBY – Good for a new trade.
BHC – Old VRX, on track.
C – Just had nice earnings, already at our goal but net $14,225 out of potential $30,000 means all C has to do is hold $70 and we doulbe up from here.
​
​
CDE – A miner that can't seem to get it together but we have faith long-term.
CHK – On track.
FCX – Good for a new trade.  Should rocket higher if US/China reach trade deal.
​
​
FNSR – Good for a new trade.
GNC – Good for a new trade.  Earnings 4/25.
GOLD – Old ABX.  On track.
HBI – Over our target already but room to run.
​
​
​
JO – Our premise here is that global warming will eventually disrupt coffee production so good for a new trade if you agree with the premise.
KHC – Good for a new trade.  Disgraceful treatment of an original Blue Chip stock.
LB – Good for a new trade.
​
​
M – Good for a new trade, these retailers are far too cheap!
MJ – A great way to play the pot game.We're deep in the money so let's cash out the 40 long 2021 $20 calls at $15.50 ($62,000) and we'll pick up 40 of the 2021 $45 calls for $3.70 ($14,800)so we still have a $20,000 $45/55 bull call spread in 2021 and 20 open calls while dropping net $47,200 in our pockets.  If the laws don't change, I expect this ETF to be over $70 by 2021.
​
​
MU – Coming back but still good for a new trade.
NAK – Speculative mining play.
NLY – Dividend-payer and on track.
OIH – I regret selling the 17 calls in the last review but that's good as our 75% uncovered is now doing well.
​
​
SPWR – My favorite solar play already at goal.
UNG – I love this play but it doesn't love us but good for a new trade.
WBA – We adjusted our spread on the sell-off already.  I think this is a great entry point.
​
​
WPM – Our 2017 Trade of the year was so good this is a double-dip (after we closed the first) and I love these guys whenever they are cheap – but they are not cheap now.  Still, not inclined to close it as I expect more out of them.
​
​
Well, surprisingly not too much to adjust and, even more surprisingly, pretty much all positions I'm happy with as we've already taken all the iffy trades off the table.  Barring a major correction – we should do very well in this portfolio going forward but the excess hedging will slow us down if the market keeps blasting higher but that's a price we're willing to pay to lock in 200% gains!