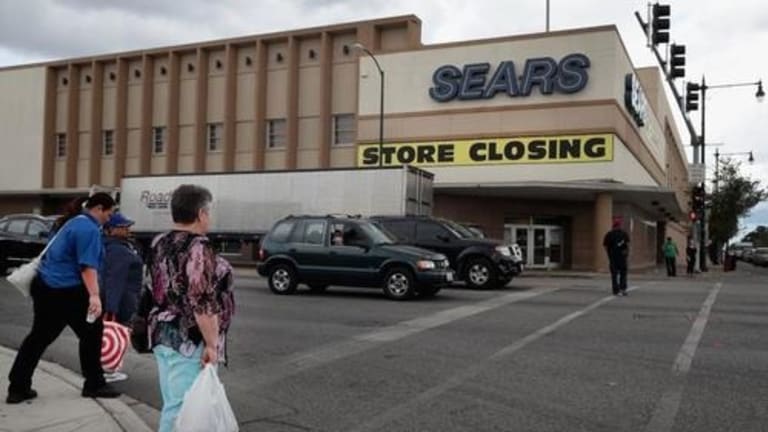 With 90,000 Jobs At Stake, Bankrupt Sears May Shut As Many As 400 Stores
To fund operations during the holiday season, negotiators are discussing a DIP loan of about $300 million to $500 millio
Courtesy of Zero Hedge
First the good news: recall that yesterday the WSJ reported that Sears' biggest secured lenders, which include Bank of America, Wells Fargo and Citigroup, were pushing for a Chapter 7 liquidation due to their concerns that they could be further primed by secured debt and suffer recovery losses should the melting ice cube continue to operate with little hope of viability.
Now, according to Bloomberg, negotiations over Sears' fate have moved away from a possible liquidation toward a plan that would keep some stores open through Christmas. That would mean that a Chapter 7 liquidation is no longer contemplated and that the company now envisions a Chapter 11 restructuring with Sears filing on Sunday at the earliest. To fund operations during the holiday season, negotiators are discussing a DIP loan of about $300 million to $500 million.
How many stores will be shut down as part of this latest plan to keep the 125-year old chain as a (far smaller) going concern? According to Reuters, Sears is planning to close up to 150 of its department and discount stores and keep at least another 300 open, while the fate of Sears' remaining 250 stores uncertain and will likely be dependent on how much money the company can raise; the stores' future could also hinge on Sears' negotiations with landlords over their leases.
Some 90,000 jobs are at stake, according to Sears filings earlier this year.
In addition to dramatically shrinking its store base, America's formerly largest retailers also hopes to sell stores and other assets, including its Kenmore appliances brand and home services business in court-supervised auctions while under bankruptcy protection during the Chapter 11 process. The auction stalking horse will be none other than Sears CEO Eddie Lampert (as well as its largest shareholder and creditor) who hopes to set an auction floor. It wouldn't be surprising is he ends up owning the assets if/when other bidders fails to show.
Lampert could also help finance his bids for the assets by forgiving some of the money Sears owes him, as opposed to putting in more cash, Reuters reported on Thursday.
Separately Reuters reports that a key unresolved aspect of Sears' negotiations with lenders involves setting deadlines for Sears to achieve specific business goals while under bankruptcy protections.
Finally, in terms of next steps, Sears will likely file for bankruptcy protection in New York as soon as Sunday night, though a court filing could slip into Monday.