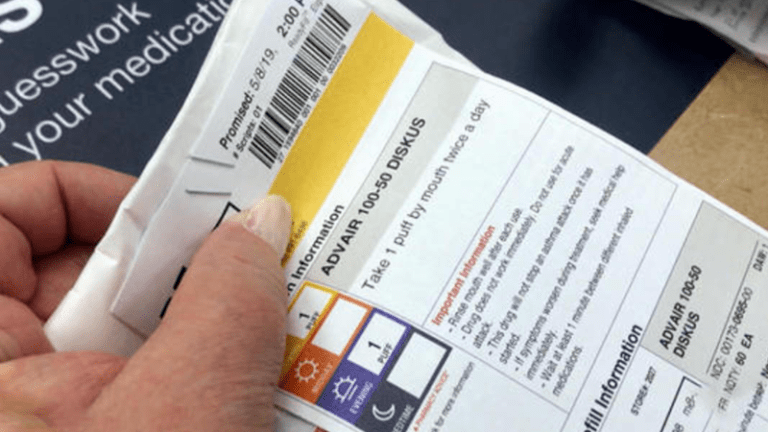 Prescription Drug Prices Are Skyrocketing At Five Times The Rate Of Inflation
Prices are rising primarily due to a combination of shareholder pressure and an inelastic market.
Courtesy of ZeroHedge. View original post here.
The price of prescription drugs has been surging this year, despite president Donald Trump campaigning on lowering drug prices prior to the 2016 election. According to new data from CBS, more than 3,400 drugs have raised their prices in 2019, which marks a 17% increase compared to the 2,900 increases at the same time in 2018.
And the average price hike for these drugs is an astounding 10.5%, which is about five times the rate of inflation as calculated by CPI. Hilariously – or sadly enough – the price of drugs is probably a better representation of real inflation to begin with. 41 drugs have raised their prices by more than 100%, including one version of the antidepressant Prozac, which is up 879% since last year.
These increases come at the same time that lawmakers and consumers continue to express concerns about prices outpacing wage growth and cost-of-living. Four out of five Americans believe that prescription drug pricing is unreasonable and about a third of patients say that they're skipping prescription medicine because of the cost.
Michael Rea, founder and CEO of Rx Savings Solutions said: "In the political climate we live in and the conversations we're having,that there are more drug price increases this year — you would think that wouldn't be the case.It defines the difficulty that consumers have."
According to CBS, other drug hikes have included:
Mometasone 0.1% Topical Cream. This topical steroid has increased 381% this year, Rx Savings Solutions found. 
Promethazine/Codeine 6.25-10mg/5mL solution. This pain reliever and cough medication rose 326%, Rx Savings Solutions said
Guanfacine 2mg tablet. This ADHD treatment rose 118%, the study found. 
Prices are rising primarily due to a combination of shareholder pressure and an inelastic market.
Rea continued: "It's a good that people need, in many cases in order to stay alive. You have a lot of flexibility to drive prices higher and higher."
​
​
Nowhere has this issue been more pronounced than with the price of insulin, which diabetics require to stay alive. Even though the medication is more than a century old, its price has more than doubled over five years causing hardship from many of those who need it to survive.
Customers are instead being told to find as much information as possible about their treatment options in order to potentially seek out savings. A Trump administration rule now allows pharmacists to provide pricing data, which they previously weren't able to do.
The Trump administration also announced a new rule last month that requires pharmaceutical companies to reveal the price of many prescription drugs in their TV commercials. [But see Judge Blocks Trump Rule Requiring Pharma Companies To Disclose Drug Prices In TV Ads]. Regardless, it is still difficult for consumers to get a handle on prices.
Hedge fund manager and short seller Jim Chanos, who has shorted many healthcare companies accused of price gouging over the last half decade (including Valeant, Mallinckrodt and DaVita) called the rising prices "not a good look" heading into the 2020 election. 
​
​
Rea concluded simply: "We don't have an open and efficient market. Those things lead to this environment and to higher prices."