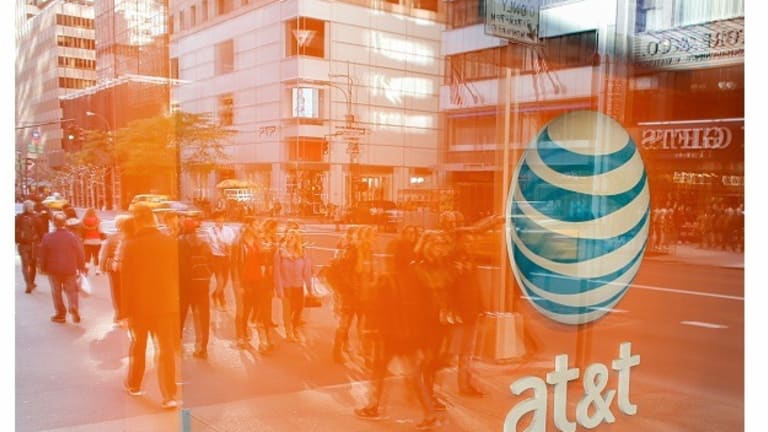 Judge Approves AT&T's $85BN Takeover Of Time Warner
Leon rejected the government's argument that the deal would harm competition in the pay-TV industry.
Leon rejected the government's argument that the deal would harm competition in the pay-TV industry.
Courtesy of Zero Hedge
In a ruling that will please merger arbs and other traders betting on the biggest M&A deal of the year (not to mention a legion of investment bankers hungry for media deals), Federal Judge Richard Leon has blocked a DOJ lawsuit intended to scuttle telecom giant AT&T's planned $85 billion buyout of media conglomerate Time Warner - a ruling that is expected to launch a flood of mega-mergers – and in the process defying Trump who repeatedly voiced his displeasure with the merger during his presidential campaign.
Leon rejected the government's argument that the deal would harm competition in the pay-TV industry. Here's a breakdown of Leon's ruling, courtesy of Bloomberg:
Leon rejects Justice Dept's request for an order blocking merger, clearing way for deal that the mobile-phone giant says will fuel its evolution into a media powerhouse.
After nearly two years, AT&T is on cusp of completing its acquisition of Time Warner, a deal it struck in bid to become an entertainment giant that can feed Time Warner programming like HBO and CNN to its 119m mobile, internet and video customers
Leon, who did not impose conditions on the merger's approval, has filled in some important gaps in the case law surrounding so-called "vertical integration" deals, in which a company makes a bid for a firm that occupies a different level in the supply chain, instead of bidding for a direct competitor. In the past year, more than $118 billion in "vertical" M&A deals have been announced, according to CNBC. With only days left until the deal expires, AT&T has vowed to move quickly to finalize it. Leon advised the government not to seek a stay of the ruling that could result in AT&T paying a breakup fee by moving the deal past a crucial deadline later this month, according to Reuters.
As WSJ points out, the deal, once it goes through (an outcome that now appears all but inevitable) will transform AT&T into the country's top pay-TV distributor (thanks to its ownership of DirecTV). The combined company will also own some of the country's most popular channels: Time Warner's Turner networks – including CNN, TBS and TNT – as well as premium TV pioneer HBO.
The lead lawyer for Time Warner and AT&T delivered a statement after the decision and confirmed that there are no plans to divest any assets (notably, CNN and DirecTV) following the ruling.
"We are gratified with the court's decision that categorically rejects the government's bid to block this merger. The case stands as a testament to the wisdom of these two great companies and how it will benefit consumers for generations to come. We're disappointed that it took 18 months for us to get here, but we're relieved that it's finally behind us," said David Petrocelli, a lawyer for AT&T and Time Warner. "The court's summary made clear that its decision was grounded in the facts and evidence that were reported at trial…after a grueling six-week trial, the government couldn't put forth any proof in support of its theories."
Petrocelli added that his team was "not able to ascertain" the government's decision-making process behind why it brought the case (in other words, he refused to speculate whether the DOJ's case was inspired by President Trump's disapproval of the deal).
The deal will allow AT&T to compete with Internet companies like Facebook and Google in the world of digital advertising.
Earlier Tuesday, the top US anti-trust regulator, Makan Delrahim, aggressively defended the government's lawsuit during a speech at a forum hosted by the non-partisan Open Markets Institute.
"The career staff put together a straightforward consumer welfare analysisthat showed that the merger would unlawfully raise prices for cable TV subscribers and harm online innovation*…The harms of that transaction, following a consumer welfare rubric, were simply too great to accept, or try to fix with ineffective behavioral remedies."*
After the ruling, Delrahim said he would stick with his mission to protect consumers, though he didn't say whether he would appeal the decision. However, he did say DOJ would review the judge's opinion and take any additional steps if necessary. Interestingly, the anti-trust chief, who was nominated by Trump back in September, had previously spoken out in favor of the deal when he was still an academic.
"We are disappointed with the Court's decision today. We continue to believe that the pay-TV market will be less competitive and less innovative as a result of the proposed merger between AT&T and Time Warner. We will closely review the Court's opinion and consider next steps in light of our commitment to preserving competition for the benefit of American consumers."
The DOJ's lawsuit was incredibly controversial due to President Trump's criticism of the deal during the final weeks of the 2016 campaign, which raised questions about whether Trump was (possibly illegally) trying to influence the outcome of the decision to try and spite CNN (earlier this year, we noted that the cable news organization had laid off a few dozen employees, allegedly in anticipation of a possible sale if the judge ruled against AT&T). Furthermore, the judge's decision to block AT&T and Time Warner's lawyers from accessing any White House communications about the deal only allowed speculation about Trump's influence to fester.
As the New York Times – and many others – reported, today's decision will have a significant impact on other mega-mergers like Disney's offer to buy 21st Century Fox and CVS's push to buy Aetna.
Ahead of the decision, investors were growing increasingly optimistic about the odds that the judge would approve the deal by pushing Time Warner shares higher, driving up the market-implied probability that the deal would go through.
​
​
Though in a sign that investors were having last-minute doubts about the fate of the deal, shares of Time Warner declined on Tuesday, while shares of AT&T climbed.
​
​
In response to the ruling, which was delivered at the close, AT&T shares were tumbled after hours while Time Warner shares climbed nearly 5%. Shares of other M&A targets, like 21st Century Fox, Aetna, Sprint and Express Scripts, are also climbing. Meanwhile, shares of Comcast and Disney joined AT&T in moving lower.
​
​
Petrocelli said the deal would close "no later than" June 20.