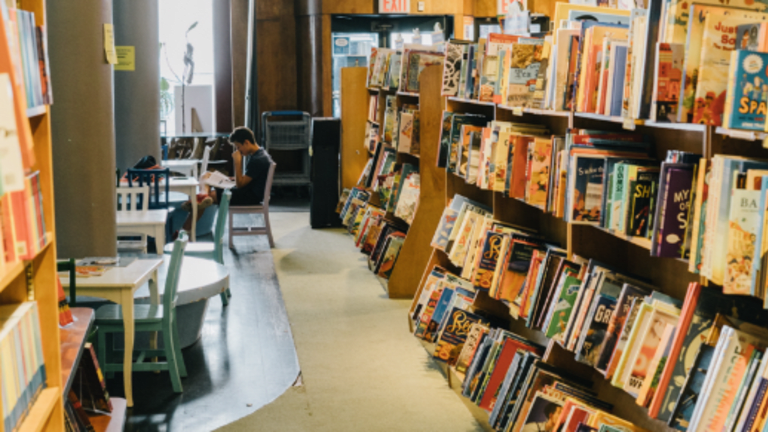 Greatest Economy Ever: Small Businesses Forced To Use GoFundMe To Stay Solvent
GoFundMe is now being used as a tool by small businesses to raise cash.
Courtesy of ZeroHedge
While most people think of GoFundMe as a way to raise money for medical debt, funeral costs or small personal items, things have gone so well for our "greatest economy ever" that it is now being used as a tool by small businesses to raise cash. 
Struggling businesses are now using the site, ranging from comic book stores to drive-in movie theaters, according to the Wall Street Journal. Small businesses have opened campaigns across 19 countries.
GoFundMe's Chief Executive Rob Solomon said: "These independent businesses become pillars in a community, and when they can't stay open, the communities really rally."
One company, Books of Wonder in Manhattan has raised $23,000 toward a $250,000 goal for moving expenses. Its owner, Peter Glassman, says he needs the money to move the store from 18th Street to a more affordable and high trafficked space in the Flatiron District. He has struggled to pay his $600,000 annual lease, he said. A previous location of his store served as the inspiration for the children's bookshop in the movie "You've Got Mail". 
In 2012, Glassman raised $100,000 using Indiegogo to keep his doors open. 
He said of his customers and donors: "They understand that the things that have gone wrong for us are things beyond our control. The attitude is, 'It's a miracle you're still here.'"
On GoFundMe, customers can cash out everything they raise, regardless of whether or not they hit their goal. The website charges a 2.9% free. 
​
​
​
Jessica Walker, president and chief executive of the Manhattan Chamber of Commerce, said:
"Small and midlevel independent businesses are squeezed by rising rents, minimum-wage increases and mandatory sick leave.Crowdfunding can help fill the gap."
She continued: "If a business is struggling, it's much harder to get a bank loan. It's most helpful to people, such as women and people of color, who don't necessarily have access to a ton of wealth within their networks or an abundance of angel investors waiting in the wings."
Nicky Perry, who owns a British grocery, the restaurant Tea & Sympathy and the fish-and-chip shop A Salt & Battery in Greenwich Village, has a similar story. She started a GoFundMe to raise $100,000 and has raised about $52,000 so far. 
She commented: "We just couldn't pay the rent. The rent is so astronomical."
​
​
She has already cut costs by changing payroll companies, reducing headcount and redoing its menu. She says she would consider turning to GoFundMe again in the future, should she need it. Reaction to her fundraiser has been "overwhelmingly positive", she said.
Perry said: "We couldn't believe it. I've had little old ladies on two different occasions waiting for me outside on my bench to give me $50 checks."
Bruce Bachenheimer, a professor at the Lubin School of Business at Pace University, said that the GoFundMe campaigns provide more than just money – they provide reassurance. 
After a successful campaign, owners may say "'I should hang on, I should keep going,'" Bachenheimer concluded.