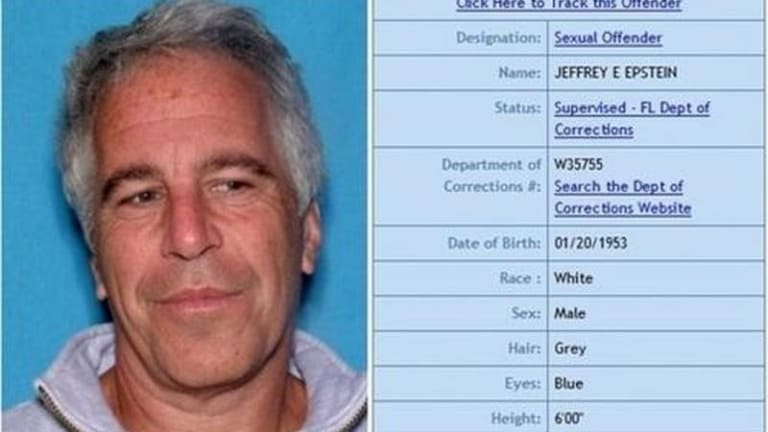 From Lap Of Luxury To Prison Cell; Inside Jeffrey Epstein's New Reality
The 66-year-old is likely being held for 23 hours a day in a cell no larger than 100 square feet...
Courtesy of ZeroHedge
Jeffrey Epstein has had quite a rude awakening. 
After being nabbed at Teterboro airport last Saturday and charged with sex trafficking underage girls, the wealthy financier has gone from bouncing between his six homes around the world on his private Boeing 767, to a comparatively tiny jail cell at the Metropolitan Correctional Center (MCC) in lower Manhattan, according to Reuters. 
"This unit is completely isolating," said Jeffrey Lichtman – an attorney for Joaquin "El Chapo" Guzman, who has been at the jail's "harshest" 10 South wing for over two years, according to Bloomberg. There are approximately 800 inmates at MCC, most of whom are awaiting trial and have not been convicted. In addition to El Chapo, other prominent inmates have included New York Mafia bosses and Bernie Madoff. 
​
​
The jail's harshest unit, known colloquially as "10 South", has been compared unfavorably to the U.S. prison camp Guantanamo Bay. In 2011, rights group Amnesty International said the unit, which has also been used to house people accused of terrorism, flouts "international standards for humane treatment."
One defense lawyer, who asked to remain anonymous, said that Epstein is likely in "9 South," a separate special housing unit. -Reuters
"The sex offenders have a hard time," said former BOP employee Jack Donson. "He's definitely going to get ostracized."
While Epstein could be granted permission to leave the MCC as soon as his next bail hearing on July 15, federal prosecutors have argued that he poses an "extraordinary risk of flight, particularly given the defendant's exorbitant wealth, his ownership of and access to private planes capable of international travel, and his significant international ties."
Bloomberg posits that if US District Judge Richard M. Berman does grant bail, it would likely be under strict conditions. 
Possibly a "substantial" cash amount (guesstimates are in the tens of millions of dollars), a home-confinement mandate and an electronic-monitoring device strapped to one of his ankles, said Brandon Sample, a defense attorney and sentencing-reform advocate who served more than 11 years in federal prison after he and others bought postage stamps with counterfeit and stolen checks and resold them. -Bloomberg
That said, until Judge Berman makes that decision, Epstein will be doing 'fairly hard time,' according to the report. 
"The contrast between his recent gilded existence and his life at the MCC is like "night and day,"said Alan Ellis, a consultant and criminal defense lawyer who wrote a guidebook on federal prisons. "And that would be understating it." -Bloomberg.
The 66-year-old is likely being held for 23 hours a day in a cell no larger than 100 square feet, equipped with just a bed, a toilet with an attached sink, according to the report. He likely gets one hour of daily recreation in an indoor cage – a privilege which can be denied. 
​
​
In comparison, Epstein's seven-story 1920s Manhattan home is 21,000 square feet and worth over $77 million. He's also got a $12.4 million two-story Palm Beach home just down the road from President Trump's Mar-a-Lago resort. 
This is quite the difference from Epstein's last stint in the can. In 2008 as part of his sweetheart plea deal, the wealthy pedophile was sentenced to serve in the Palm Beach County Jail – where he was allowed to hire his own security detail and didn't spend much time actually locked up, according to the Miami Herald. He was also allowed to work at his West Palm Beach office for as many as 12 hours a day for up to six days a week. 
Epstein is accused of making young girls perform nude "massages" and other sex acts, while he paid some of the victims to recruit others between at least 2002 and 2005 in his New York and Florida properties.