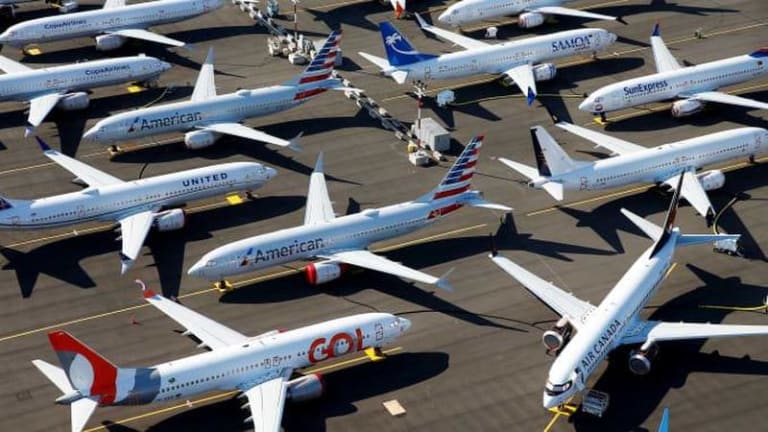 Boeing Considers Suspending 737 MAX Production
Boeing's board meeting is expected to conclude on Monday.
Courtesy of ZeroHedge
Sources have told The Wall Street Journal that Boeing could temporarily halt production of the 737 Max amid concerns the timeline of ungrounding the aircraft could be pushed further out. The decision to disclose the fate of the 737 Max production could arrive as early as Monday.
Boeing hosted a regular board meeting on Sunday in Chicago. Sources said the fate of the 737 Max production comes days after US regulators criticized Boeing for providing unrealistic timelines for when the plane will return to the skies. 
In April, Boeing slashed production by 20% from 52 to 42 planes per month. A more extended cut or even production halt could be absolutely damaging to the global aerospace industry, as any reduction in planes could ripple down the supply chain and cause financial hardships for suppliers. 
Boeing's board meeting is expected to conclude on Monday. Sources weren't exactly sure when the production-related announcement will be released. 
"We continue to work closely with the FAA and global regulators towards certification and the safe return to service of the Max," Boeing stated. "We will continue to assess production decisions based on the timing and conditions of return to service, which will be based on regulatory approvals and may vary by jurisdiction."
We've noted in the past that production cuts could have severe consequences for the US economy. Over 600 suppliers provide 600,000 parts needed for each plane; the brunt of the shock would be seen down the chain at smaller firms. 
Some Max suppliers have already cut production rates after Boeing reduced plane output by 20% in April. There are other reports that some suppliers have already furloughed employees and shut down equipment as the groundings enter the ninth month.
"It's easier to ramp down gradually and then ramp back up," said John Scannell, chief executive of Moog Inc., which makes control motors for the MAX.
The upcoming production decision isn't easy for Boeing since two of its Max planes experienced flight control system malfunctions and crashed in the past year or so, killing 346 people. 
With no clear timeline on when the planes can return to the skies, and production likely slashed in 2020 – this could further weigh on Boeing shares: 
​
​