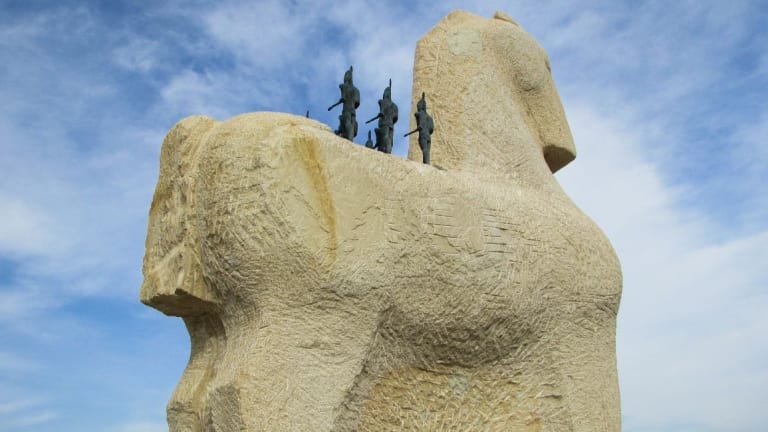 Amazon PillPack Purchase Said To Be "Trojan Horse"
Amazon paid only $1 billion for this critical market entry.
Amazon paid only $1 billion for this critical market entry.
Courtesy of Zero Hedge
Amazon has been on a roll this week, not only announcing its plan to circumvent "last mile" hurdles and costs by incubating an army of third-party delivery vans, partially outsourcing its long-standing relationships with logistics providers, but also actively expanding into the pharma space with the clever acquisition of PillPack, pulling the rug out from below the feet of the entire pharma industry.
Commenting on the move, Bloomberg writes that the relatively cheap acquisition – Amazon paid only $1 billion for this critical market entry – Loop Capital said that the purchase is a "Trojan horse" for Amazon to become a major pharma player. Meanwhile, Jefferies analyst Brian Tanquilut said the deal presents a large overhang for the retail pharmacy sector – particularly for players like Walgreens Boots Alliance.
Here is a snapshot of several analyst's takes on how Amazon is set to dominate yet another industry, courtesy of Bloomberg:
Jefferies' Tanquilut says the AMZN deal has enlarged the overhang on the sector, preventing WBA and CVS from seeing meaningful stock upside near term
Downgrades WBA to hold from buy; lowers PT $65 from $85
Baird analyst Eric Coldwell says if AMZN was going to enter pharmacy then "acquisition was the most viable route"
Says AMZN deal may not be material to short run fundamentals, but issue has no end in sight and comes at an inopportune time with WBA's core moderating
Downgrades WBA to neutral from outperform; lowers PT $64 from $86
Loop Capital's Anthony Chukumba says the PillPack deal isn't necessarily a "game changer," but the most significant benefit is the target's 50 U.S. state licenses
Reiterates buy rating; PT $1,900
Amazon's move had been widely expected for a while, notably following a Morgan Stanley report from last November which laid out not only the potential disruption for Amazon in the pharma space…
​
​
… but also the threats for legacy industry players.
​
​
Read more here: "Alexa, This Is Going To Hurt": These Companies Will Be Destroyed By Amazon Next