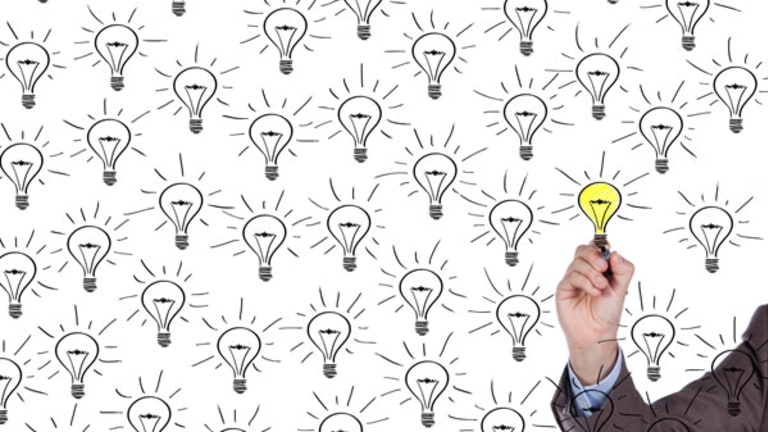 ZipDx Does Heavy Lifting for Conference Calls
Conference-call service ZipDx sets up meetings and even contacts participants.
Conference-call service ZipDx sets up meetings and even contacts participants.
LOS GATOS, Calif. (
) -- The best antidote for small-business data overload is an old-fashioned conference call.
Conferencing services are springing up like techno weeds from telecom heavies like
Verizon Communications
(VZ) - Get Report
,
Sprint Nextel
(S) - Get Report
and
AT&T
(T) - Get Report
. There are also smaller players such as FreeConferenceCall.com, AT Conference, Intercall and Rondee.
There's even a conference-call service that will call you.
can read phone ID information so it can identify callers and eliminate the need to remember dial-in codes. It can schedule appointments and even initiate a conference automatically.
My firm gave the service at try six months ago. And sure enough, ZipDx performed well in our initial survey. So we became paying customers, and deployed it in our little digital world.
Here is how Los Gatos, Calif.-based ZipDx measured up over half a year of steady use.
What you get:
If you set it up correctly, the system calls attendees with remarkable accuracy. It worked flawlessly for me and about a half-dozen colleagues domestically and abroad. Two minutes before each conference, an automated attendant called to let me know the meeting was about to begin. I pressed a few buttons, and within a minute or two, everyone scheduled to participate joined the call.
If anybody gets knocked from the call, they need only to dial the access number again and ZipDx routs them to the proper conference. No need to mess with codes.
Voice quality was good. Calendar invites sent by e-mail worked well with
Microsoft
(MSFT) - Get Report
Outlook and
Google
(GOOG) - Get Report
Apps.
Rates are also affordable. Most calls cost 5 cents a minute, about 30% less than we paid our last provider.
What you don't get:
ZipDx's big weakness is that you need to educate your people to use it properly.
ZipDx users must rely on a Web-based interface that can be challenging even for nerds to use. Phone numbers must be entered, properly assigned and saved in the right places. If not, most of the automatic features won't work.
And the complexity of the service can undermine the usefulness of some features. There's a spiffy online tool that allows hosts to see who is on their calls and create basic polls. There are also high bit-rate calling options, and features for managing billing. But most of these functions are so complicated we almost never use them.
In fact, I recommend designating a ZipDx officer to set and manage calls. That cuts down on the "what's this button do?" syndrome, which can waste critical meeting time.
Bottom line:
ZipDx performed well through several months of heavy usage and still brings value to my firm every day. And no, I have no relationship with this company.
That's not to say it's perfect. ZipDx is complex and can be very confusing to use. But the service does one thing very well: It hosts critical meetings, on time, day in and day out. And that's worth the price of admission.
We plan to stay customers for the foreseeable future. You should consider doing the same.
-- Reported by Jonathan Blum in Westchester, N.Y
.
Jonathan Blum is an independent technology writer and analyst living in Westchester, N.Y. He has written for The Associated Press and Popular Science and appeared on FoxNews and The WB.