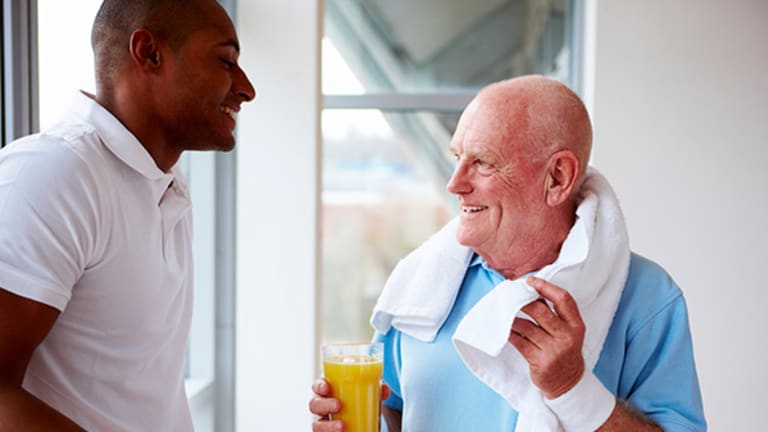 NEW YORK (MainStreet) — Gym owners have a good racket going. After all, many people join them, but rarely use them.
According to StatisticBrain.com, 67% of Americans who have joined a gym largely ignore them. Even the average gym member only goes twice a week, despite paying an average $58 per month for a membership. (That means they "underutilize" their participation to the tune of $39 a month, according to StatisticBrain.)
One fitness club owner says the reasons people join gyms are askew right out of the gate.
"Consumers commonly join gyms for the wrong reasons," said Eric Casaburi, chief executive of Retro Fitness, a national fitness chain. "While they all have the same goal of leading a healthier lifestyle, many join what seems like their most convenient gym option or become members of a club based off their group of friends."
The better plan is to balance cost with need, he adds.
"These factors are OK to keep in consideration … the ultimate decision should be based on the core amenities you plan to utilize in conjunction with the cost of membership," Casaburi says. To get a battle plan that's as fit for your wallet as it is to your physique, Casaburi advises the following:
Break down dollar costs. Do some math before you join a gym, he says. "Take the number of times you work out each month and divide it by the cost you are paying per month. If you only go a few times a month and are paying a hefty fee, it might be time to consider joining a new gym."
Shop around. The hunt for a gym membership should be thorough and involve kicking a lot of tires. "Call multiple local gyms to ask about the costs and benefits available to members," Casaburi says. "Gyms frequently run promotions at the beginning of the month. Plus, gym management will likely match a local competitor's rate or waive the enrollment fee."
Ask for a freebie. Don't sign up for a gym that doesn't offer you a free workout. What are they hiding? Fortunately, most do offer a "free sample," so take advantage of free trials to explore various gyms and see which best suits you, he adds.
Know what matters to you — and you alone. Ask yourself what you really want, Casaburi advises, then act on that knowledge. "Some gyms have more amenities than you could count on two hands," he says. "On paper, that looks great, but take a step back and determine which amenities you will actually use. If you see yourself only using a few of the amenities, perhaps a smaller gym is a better option for you over a big-box club."
Casaburi advises scouting for unique workouts such as spin classes and pickup basketball games. "If you plan on using amenities like these often, be sure to look into this," he says. "If you select a gym for its live classes, ensure the schedule aligns with your availability. If you find yourself faced with scheduling conflicts, chances are that you are not taking full advantage of your membership."
Also, check our your workplace to see if it offers fitness club discounts for company wellness programs; many firms do these days. But make sure you give careful consideration to any gym you join —  and once you do join, make it a habit to show up, unlike 67% of your fellow Americans. That would put you in a special "gym class" of your own.
— By Brian O'Connell for MainStreet