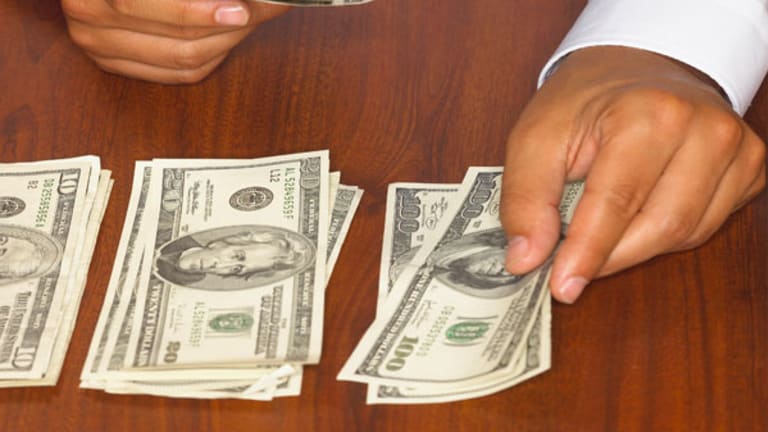 Your Pre-Game Peek at 2013 Super Bowl Commercials
Super Bowl commercials exist this year for one reason above all else: To get you to buy a car.
PORTLAND, Ore. (TheStreet) -- Super Bowl commercials exist this year for one reason above all else: To get you to buy a car.
Yes, you can still ogle or sigh at Danica Patrick as
tries to lure you into its Web hosting services. You can still be an underpaid content creator for
PepsiCo's
(PEP) - Get PepsiCo, Inc. Report
Doritos by voting for the videos in its
promotion.
Mostly, though, you'll be asked to sit through minutes of car ads just as you have for the past three years. From 2009 to last year, the number of auto companies shelling out for Super Bowl ads has risen to seven from three, according to
Kantar Media
. The number of brands being promoted quadrupled to 12 from three in that same span, while the amount of money being spent by automakers soared from $18 million to $94.5 million, or more than a third of the $262.5 million in total Super Bowl ad spending in 2012.
Those companies have also more than quadrupled their airtime since 2009, as the average football fan who put up with three minutes of car commercials during the the big game that year sat through a whopping 13 minutes and 30 seconds of car commercials during the 2012 game. Just thinking about Super Bowl commercials from the past few years brings to mind auto industry epics such as
Volkswagen
's Darth Vader kid and
Chrysler
's Clint Eastwood-driven
Halftime In America
.
What's turned Super Bowl game breaks into a full-fledged parking lot? Industry leaders running out of gas.
Toyota
(TM) - Get Toyota Motor Corp. Report
found itself in a tight spot a couple of years ago as accelerator problems prompted recalls and altered public perception. Though it's since recovered, competitors were quick to attack while the company and its Lexus luxury brand were down.
The bigger target, however, is
General Motors
(GM) - Get General Motors Company Report
. While the automaker is an official NFL sponsor and has spent $97.2 million on Super Bowl ads since 2003, it's been out of the game since declaring bankruptcy and taking a government bailout. Unlike Chrysler, which got help from
Fiat
and stormed back into the Super Bowl spotlight almost immediately, GM still has Uncle Sam holding the purse strings and is loath to spend taxpayer money on Super Bowl spots while the yokels are still calling it "government motors."
GM still has the largest share of the U.S. auto market, but growth has been slow compared with the double-digit percentage point gains of competitors such as Chrysler, Toyota,
Honda
(HMC) - Get Honda Motor Co. Ltd. Report
and
Hyundai/Kia
. As a result, there's a big field of nine car brands at the Super Bowl this year waiting to pick up GM's scraps. Here's what they have in store:
Audi
One of the heavy hitters springing for a 60-second spot just after kickoff, Audi's made it to the Super Bowl for the sixth-straight year with a choose-your-own-adventure ad campaign designed around the clicky, social, quantifiable goodness that marketing departments love. Basically a dateless high school kid takes dad's 2013 Audi S6 to the prom, feels so virile after the experience that he kisses the prom queen and then ... well, it was up to you. Users had until Jan. 25 to pick one of three endings and give young Mr. Privilege the ending of their choice. None of them involve the lesson that no amount of car will make up for your personal shortcomings, but we're sure Audi's target demographic chose as wisely and conspicuously as possible.
Chrysler
Sure, it took a buyout from an Italian automaker to pay back their government buyout, but Chrysler's made it clear every year since that it doesn't intend to be anyone's jingoistic punching bag. From
reppin' Detroit two years ago to Eastwood's
monologue last year, Chrysler has been using its Super Bowl commercials to claw its way back to relevancy and reintroduce itself to a jaded marketplace. It's been working: Chrysler's sales are up nearly 21% within the past year and its Dodge Ram pickups have vaulted into the Top 5 vehicles sold in America after a 20% boost in 2012. This year, Chrysler struck a similar note in a commercial featuring Motown Records founder Berry Gordy and the 2013 Chrysler 300 Motown Edition. It's not the spot that will run during the game, but it may be a sign of what's to come.
Fiat
Speaking of that Italian automaker, Fiat has seen fit to stick to the sexy European theme established by its
Super Bowl ads. Shifting the focus to its stretched-out 500 L, Fiat has floated a few options, including the one above, one featuring a
in the
ciquecento-L's
back seat and a cheeky, chaperoned
. Which will air? We're guessing any version that doesn't involve 6-foot passengers in the back seat or someone's grumpy, xenophobic uncle muttering "Fix it again, Tony."
Ford
(F) - Get Ford Motor Company Report
Well, it looked like Ford was on the right track by reintroducing its Lincoln luxury brand as
Then it decided to go the Doritos route and crowdsource ideas for its commercial on
Twitter
via #steerthescript. Then it
hired Late Night host Jimmy Fallon to curate the whole project
, but without any help from The Roots or anyone musically inclined. Bravo to Ford for stepping up and trying to steal some of Cadillac's thunder while GM grapples with its bailout, but it's already putting its Lincoln MKZ well behind the starting line on this one. That's not a great place to be, considering Ford's 4.7% growth last year was only marginally better than GM's. Keep ?uestlove on speed dial just in case Fallon reverts to his SNL "More Cowbell" days and can't hold it together.
Hyundai
The Korean automaker wasn't content with its 9% growth last year and bought up five Super Bowl spots just to show it means business. The one above airs before kickoff, but the Santa Fe featured in it is the subject of a 60-second spot during the first quarter that features a soundtrack by the Flaming Lips. The Sonata Turbo gets some second-quarter real estate, while the Genesis R-spec is relegated to the pregame festivities. It's a huge spend for Hyundai, especially considering it also has to shell out for ...
Kia
Well, Kia decided to take it in kind of a different direction this year. After recruiting Adriana Lima, Motley Crue and mixed martial arts legend Chuck Lidell for last year's
Maxim
-approved ad for the
, we now get an animated, stylized version of the "where do babies come from?" story for the new 2014 Kia Sorento. Oh, and a dad totally lies to his kid about a place called Babylandia and space babies who travel to Earth. That's like telling a frat guy that a commercial featuring Kate Upton and car washing isn't at all sexy. Oh, wait...
Mercedes-Benz
The Super Bowl is being played in a New Orleans stadium with the Mercedes-Benz name on it.
Sports Illustrated
swimsuit issue queen bee and America's bombshell of the moment Kate Upton agreed to be in the company's commercial. She's standing just feet away from buckets full of soapy water.
This should have been an easy and decisive win for Mercedes. Instead, the company turned puberty incarnate into the least riveting extracurricular Super Bowl entertainment this side of a two-minute version of
My Dinner With Andre
. We're not saying that one of the most prestigious luxury automakers on earth suddenly has to become GoDaddy, but there was a time when advertisers in this country knew how to handle the Great American Bombshell.
and Pepsi in 1992.
and Doritos in 1998.
and Motorola in 2010 ... OK, maybe that's not the best example. The point is, your ad team doesn't have to behave like absolute pigs just because someone beautiful signed on for your ad, but you shouldn't waste the ad budget treating your star like furniture. If you're not comfortable with outright objectification, crack a joke or write some plot.
As it stands, Upton's only direction in this ad seemed to be "impersonate a car." By having a bunch of ogling guys stare directly over a Mercedes at Upton, Mercedes is basically telling viewers to ignore the car and pay attention to this really boring thing a supermodel's doing. That's going to do wonders for those mid-winter sales.
Toyota
(TM) - Get Toyota Motor Corp. Report
Man, Kaley Cuoco from CBS'
Big Bang Theory
is getting around the commercial circuit these days.
Not only was she revealed to be the daughter of William Shatner's Negotiator in a new series of
commercials, but now she appears to be playing a wish-granting version of
Legally Blonde
character Elle Woods in Toyota's big-game campaign.
She hops into a new RAV4 at the end of the teaser ad, so we're guessing Toyota granted some disgruntled contingent of suburban parents their wish. Beyond trading in their crossover for something that doesn't scream "grocery getter" so loudly, we have no idea what that wish could be.
Volkswagen
(VKLAY)
This settles it: Pretty much no one is making narrative commercials from start to finish anymore.
Ad firms' creative departments are being paid to scan Twitter hashtags for ideas or, in VW's case, just spend a solid couple of days watching YouTube memes until a common thread pops into their head.
, unhappy YouTubers such as the
, the
and Atlanta Braves minor league manager
are employed by
Many Rivers To Cross
reggae singer Jimmy Cliff to treat their troubles like the Partridge Family and
Come On Get Happy
.
Meanwhile, there's not a Volkswagen anywhere in the clip. Nowhere. Not even the car driving the sad Packers fan around. This is the future of Super Bowl ads. Way to go, Internet.
-- Written by Jason Notte in Portland, Ore.
>To contact the writer of this article, click here:
Jason Notte
.
>To follow the writer on Twitter, go to
.
>To submit a news tip, send an email to:
.
RELATED STORIES:
>>5 Big CES Products That Tanked
>>10 Cities Poised For Greatness In 2013
>>5 Most Infamous Cars Of 2012
Jason Notte is a reporter for TheStreet. His writing has appeared in The New York Times, The Huffington Post, Esquire.com, Time Out New York, the Boston Herald, the Boston Phoenix, the Metro newspaper and the Colorado Springs Independent. He previously served as the political and global affairs editor for Metro U.S., layout editor for Boston Now, assistant news editor for the Herald News of West Paterson, N.J., editor of Go Out! Magazine in Hoboken, N.J., and copy editor and lifestyle editor at the Jersey Journal in Jersey City, N.J.