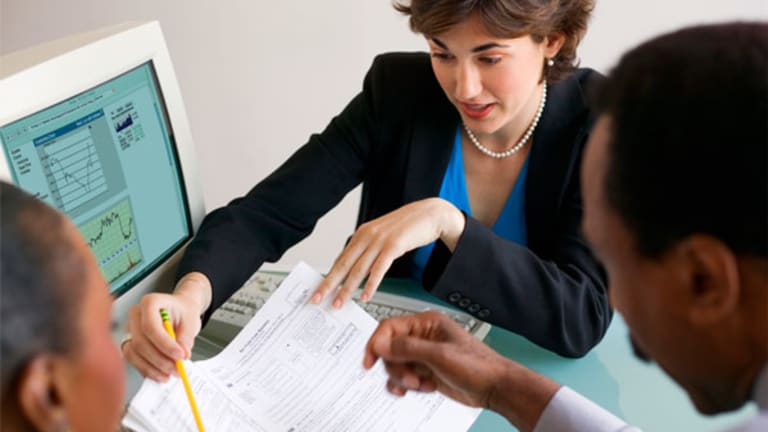 Your Long-Term Financial Plans Are Absolutely Frightening
The fact that more than 70% of you don't make financial plans beyond a year upsets financial advisors, but the overall lack of saving is just plain unhealthy.
NEW YORK (MainStreet) – Well, U.S. workers, feel better: you aren't the only ones failing to make long-term financial plans.
The deVere Group, a U.K.-based financial advisory group recently surveyed 650 people around the world who aren't using a financial advisor. They asked simply, "Do you plan your finances one year ahead, one to three years ahead, or three years or more ahead?" Of that group, 71% chose the first option.
Granted, that's an improvement from 2013, when the same poll had 82% of respondents provided that answer. However, when nearly three-quarters of a group from the U.S., UK, Spain, Australia, France, South Africa, and the United Arab Emirates gives that answer, it makes the financial advisors a little nervous.
"Many people believe the myth that planning for the longer-term  s more difficult than planning for the short term -- this is not true," said Nigel Green, deVere Group chief executive and founder, when those findings were announced "The difficult part is starting to plan long-term. But procrastination will leave you in limbo and is likely to cost you dearly."
The upside -- sort of -- is that it isn't just the U.S. that isn't planning or saving. Earlier this month, a survey by GOBankingRates found that 62% of U.S. bankers have less than $1,000 in their savings account. Sure, nobody wants to stash cash in accounts that earn some of the lowest yields in banking, but the GOBankingRates folks see that revelation as a symptom of a much larger illness.

"It's troubling how many Americans aren't thinking about long-term planning or retirement, with little to nothing stashed away in a savings account," said Casey Bond, editor-in-chief of GOBankingRates. "Saving money is an uphill battle for many, but there are a number of simple ways people can consistently grow their nest egg over time, such as automating their savings. Even a small contribution is better than nothing at all."
Procrastination is something U.S. workers excel at, and the financial straits of the recent economic crisis haven't helped matters. According to a survey earlier this year by financial firm Edward Jones, 45% of non-retired U.S. workers aren't saving for retirement. We put it off by age (90% of young workers say they'll start saving in their 30s or earlier, but only 64% of folks ages 35 to 44 follow through), we put it off until the kids get older (39% of singles aren't saving, compared to 51% those in a household of three or more) and, according to a survey by financial services firm Franklin Templeton, we put it off altogether (30% of those 18 to 24 say they'll never retire).
But why is the rest of the world suddenly in the same year-to-year financial scenario. Well, there was a reason why it was a global economic crisis. Thanks to austerity measures implemented by countries around the world, some of the more socialized benefits offered to retirees just aren't available anymore.
"Long-term financial planning has never been more important because governments are being forced to cut age-related benefits, meaning that in the future most people will not be able to rely on governmental support to the same extent they have done in the past, so we have to be more financially self-reliant in retirement," Green says. "Plus, as we're all living longer, and as such the money we accumulate throughout our lives has to go further than it ever has done before."

Also, much of the joblessness that swept Western nations over the duration of the crisis affected the youngest workers. The Principal found that 63% of workers ages 23 to 35 began saving before they turned 25, but fewer than a third saved 10% of their salary. With cash tight thanks to either joblessness or settling for low-wage employment until better positions opened up, long-term saving for retirement competed with rent (65%), food (38%) transportation (30%), student loans (20%) and credit card debt (16%) for their dollars.
"Many Millennials may see these large expenses—especially student loans and other debt—as primary obstacles to saving anything for retirement," says Jerry Patterson, senior vice president of retirement and investor services at The Principal. "But in most situations, it's possible and necessary to both save for retirement and pay down debt by creating a plan and sticking to it."
According to Voya Financial, nearly six in ten (59%) working Americans say they are very or extremely concerned about outliving their savings in retirement and 74% have never calculated their monthly retirement income needs. However, if they just think ahead a bit, they can start making sound savings decisions now. A diverse and somewhat non-conservative portfolio helps.
"Generally, people should have at least 70% of their annual income in order to have a secure retirement with a similar lifestyle," says James Nichols, head of retirement income and advice strategy and Voya Financial. "Of course, some people will need more than that and some will need less depending of their lifestyle desires, health expenses, retirement plans and other factors. You may have 30 years or more of retirement, so your money needs to continue to grow during that time."

Sometimes, that saving means sacrificing in the short-term in favor of your long-term goals. Joe Boyle, a retirement coach with Voya in Beverly Hills who specializes in helping Millennial clients, notes that some of his younger clients with good jobs, who can afford to live on their own, make the choice (in concert with their parents) to live at home so that they can save money towards buying their first home. In one case, a younger client who is an attorney had no student loans or credit card debt lived at home for three years to save a 20% down payment on a home near her office.
"She said that 'there were some small sacrifices' to her social life that came with living with her folks, but that it allowed her to buy her first home and it was definitely worth it," Boyle says. "The trade-off for many Millennials living at home is giving up some of their independence today for greater financial freedom tomorrow."
With The Principal's survey noting that, though 84% of Millennials believe that they should be independent by age 25, many still rely on parents for help with their cell phone bill (12%), car insurance (8%), health insurance (7%) and rent (7%). However, deVere's Green warns that current conditions shouldn't always put a damper on future plans.
"If you're serious about reaching your big, life-enhancing financial objectives," he says, "you must think and plan with a perspective that's longer than 12 months."
This article is commentary by an independent contributor. At the time of publication, the author held TK positions in the stocks mentioned.