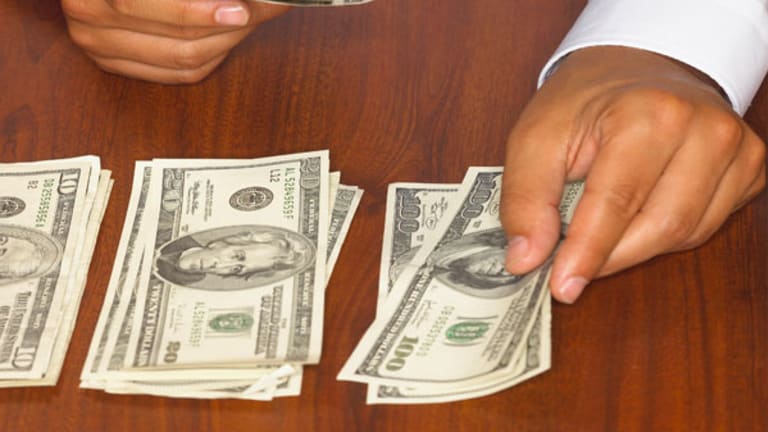 Your Financial 'Midyear Checklist' on Financial Health
It's hard to believe, but 2013 is already half over. Time to make sure your finances are on the right track.
NEW YORK (
) -- It's hard to believe, but 2013 is already half over, and it's been quite a year for Americans looking to get the most from their money.
The stock market is climbing to new heights, floating around 15,000. Ten-year Treasury notes are rising and taking mortgage notes higher with them, and Americans are seeing the value of their homes
rise 15% from May 2012 to May 2013
.
Also see: 10 Most Bikeable U.S. Cities
In general, the first half of the year has been a breath of fresh air after stale fumes from 2008 through 2012 wafted across the U.S. economic landscape. But the six-month check-in isn't all about the economy's health. It's about your economic health, as well.
What's the best way to do that? According to
Ameriprise
(AMP) - Get Free Report
, the Minneapolis financial services group, every financial consumers should run through a "midyear checklist" to sure their money management efforts are on the right track.
That checklist should target two primary categories, explained at length below by David Mazzetti, an Ameriprise Financial adviser in Poughkeepsie, N.Y.:
1. Effective ways to track income, expenses and overall progress toward specific financial goals, and maintaining a good budget.
The first step is to identify your financial goals. Whether it's buying a home, sending your child to college or creating
, having a tangible idea in mind of what you want to achieve will help keep you focused and committed to a budget.
Next, look back on your spending for patterns that affect your bottom line. Ask yourself questions. Has my income changed? Do I have an established budget that I stick to? Do I have any sizable, unanticipated expenses arisen that have thrown off my budget?
Also see: Elder Fraud Epidemic: How Banks Are Failing Seniors
If you find that you are spending more than planned, make a plan to address the situation. For a lot of people, this means prioritizing spending and cutting back on unnecessary expenses to save more. Even small adjustments in spending behaviors can add up. We all know how easy it is to spend $10. Deciding to hold back on small expenses equaling $10 per day adds up to $3,650 in savings per year.
If, on the other hand, you find yourself in a situation where you have more income than anticipated, it may be an ideal opportunity to save more and accelerate your progress toward achieving your financial goals.
Meeting with a financial adviser on a regular basis can be a great way to check in on your progress and help ensure you're putting money in the right places and your budget stays on track.
2. Strategies for consolidating accounts and taking full advantage of retirement accounts such as a 401(k) plan.
Retirement accounts such as 401(k)s can be an important part of an individual's overall retirement savings strategy. One advantage is that the money is usually set aside through payroll deductions, which means it is "out of sight, out of mind" until you need it in retirement.
Also see: 5 Brands That Abandoned Their Fan Base
They can also offer significant tax benefits; 401(k)s allow you to make pretax contributions to the plan, meaning your contributions are deducted from your pay before taxes are applied. This reduces your current taxable income, and you don't pay taxes on the amount you contribute until you receive payments from the plan.
All 401(k) participants should explore the features of their plan, including their ability to direct the investments and whether their employer offers a company match. If a match is offered, it should be maximized whenever possible to avoid leaving money on the table.
Individuals should also be aware of how conversions of accounts can affect tax treatments and withdrawal rules, and they should seek to maximize any advantages offered. Working with a tax and financial adviser can help ensure that the right plan is in place for an individual's unique situation.