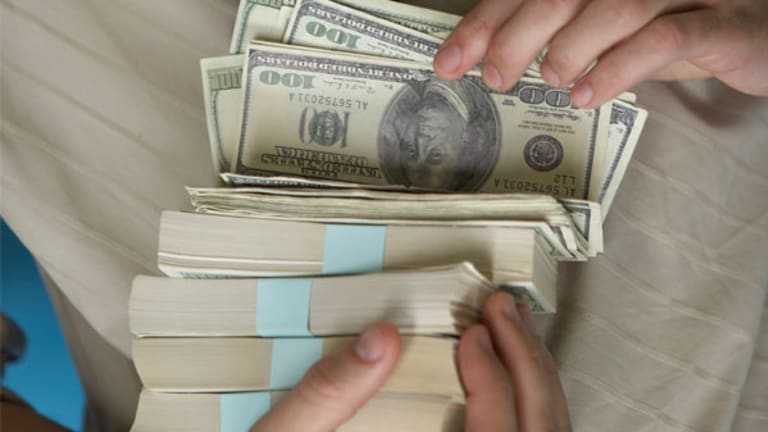 Publish date:
Your Credit Score Sucks Because of Identity Theft
Here are the five most common credit report errors and how to fix them.
Here are the five most common credit report errors and how to fix them.
By Juliette Fairley
NEW YORK (
)--About 22% of Americans have never checked their
credit report
to verify the accuracy of the information while a quarter of those that did check their credit reports found errors, according to a new FindLaw study.
"There is always the potential for your credit report to contain inaccurate or outdated information," said Stephanie Rahlfs, an attorney with FindLaw.com.
Read: Corn in the Gas Station
A credit report is an overview and history of
how much debt a person currently has and repayment track record
. It also contains personal information such as recent home addresses, employers bankruptcies and court judgments.
"A negative credit report can have an enormous influence on a person's ability to obtain a
mortgage
, credit card, auto loan or other credit, and can also be used in making hiring decisions," Rahlfs said.
Read: Avoid Popular Stocks like the Devil
The survey found that 23% of Americans had a problem with their credit report, which included inaccurate information,
identity theft
, incorrect credit scores and being denied credit.
The most commonly reported problems were:
1. Incorrect or outdated credit history information, such as delinquent debt, payment history and bankruptcies
2. Incorrect or outdated personal information that includes address, job history, marital status and criminal background
3. Identity theft or information mixed up with another person
4. Incorrect reporting of a credit score as too low
5. Denial of credit because of incorrect information in a credit report
About 68% of people who had problems with their credit report were able to
correct the errors
compared to only 18% percent who were unable to correct credit report errors. "It's important to check your credit report periodically to ensure the information it contains about you is accurate and up to date," Rahlfs said. "The credit reporting agencies all have detailed procedures for correcting errors. And our survey found that people are generally having success in getting the agencies to correct those errors."
Read: Another Student Loan Bill Bites the Dust?
Below are tips on what to do when a credit report contains erroneous information:
1. Contact the fraud department of the collections company or business that made the mistake in the first place.
2. File a dispute with all three credit reporting agencies immediately and create a fraud alert on your file. That's as simple as calling the credit reporting agencies or doing it yourself online.
Equifax 877-576-5734 www.equifax.com
Experian 888-397-3742 www.experian.com
TransUnion 800-680-7289 www.transunion.com
3. If the error involves identity theft, call the police to file a report as well as the Federal Trade Commission at 877-382-4357.
4. Create a paper trail. Gather all the receipts and records that pertain to the error to help prove your case in the event of a dispute.
5. When all else fails, file a complaint with the Consumer Financial Protection Bureau, a new service that will look into the error and report back what it finds.
--Written by Juliette Fairley for MainStreet