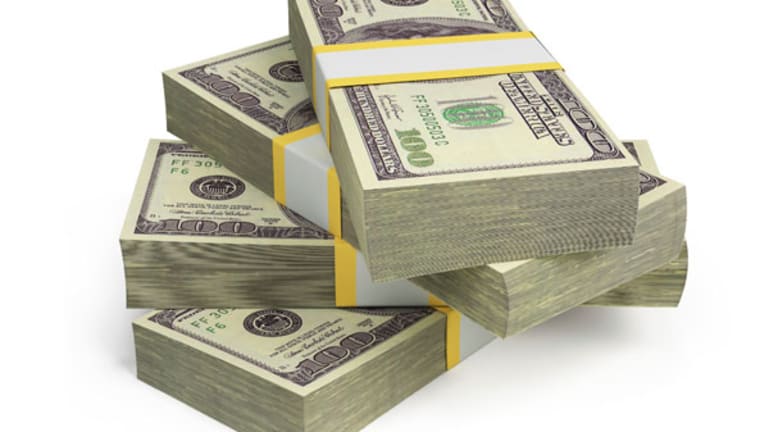 You Should Demand This VIP Perk as a New Car Buyer
Don't sign on the dotted line for a new car unless you've taken advantage of the auto industry's best-kept secret: home delivery.
NEW YORK (
) -- U.S. auto sales are up moderately on a monthly basis. Maybe they'd be even higher if drivers knew the industry's "best-kept secret."
Data from
Edmunds.com reveal U.S. auto sales for August should reach 1.26 million, up from 1.15 million vehicles sold in July. Sales were especially brisk for BMW, GM and Honda, which saw vehicle sales rise by 14%, 11% and 12%, respectively.
Edmunds attributes the news to "loosening credit" and increased incentive programs for the higher numbers. "Whether the manufacturers can keep sales going at this pace through the end of the year
and beyond remains to be seen," the auto trading website says.
Edmunds also has some advice that can make new car buyers feel like VIPs:
Have the new wheels delivered straight to their home or office.
"The new car delivery process can be agonizingly slow at the dealership, with buyers spending an average of more than four hours on location before they get to drive off," explains Edmunds.com's senior consumer advice editor, Philip Reed, in a press release. "But when the salesman brings the car and contracts to you, not only can you reduce the delivery process to a fraction of the time, but you have the advantage of concluding the deal on your home court."
Reed calls it the "best-kept secret in the car-buying business" and strongly urges consumers to demand home delivery before signing off on any deal.
"The benefits to home or office delivery are clear," Edmunds says. "You eliminate waiting times and also the inevitable
hard sell for additional products and services that takes place in the finance and insurance office."
Two things to keep in mind:
There should be no cost for delivery (within reason). Edmunds says that unless the delivery is longer than 50 miles, there should be no charges for delivery. If you're farther than 50 miles away, expect to pay $75 or so in delivery fees.
Confirm it's the right ride. When your vehicle pulls up, verify it is the exact one you ordered. Check the year, make and model and confirm it has all the features you requested. "There should be no dings or scratches, and the odometer should read less than 100 miles," Edmunds advises.
Having your family and co-workers admire your new car or truck via home delivery is a sweet feeling.
Just make sure that you get the vehicle you ordered, and that you're not paying for the delivery if you live close to the dealer.
More on cars:
10 Most Union-Made Cars in America
10 Coolest Cars for Less Than $18,000
10 Worst Cars Ever
By Brian O'Connell
Follow
TheStreet
on
and become a fan on