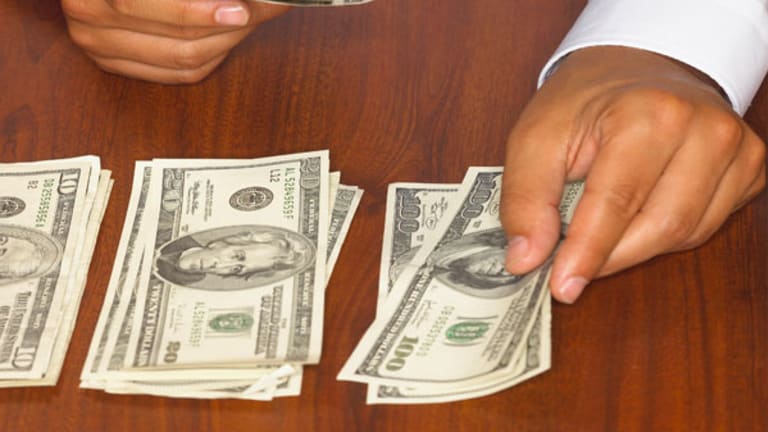 You Need Technology for Your New Year's Job Search
Your competiton for a new career landing spot has grown, so you'd better at least know how to keep up with the crowd.
NEW YORK (TheStreet) -- Would you believe that 83% of Americans are at least contemplating looking for a new job in this new year?
That's a huge number, but it's etched in stone by Right Management, a Milwaukee career management firm, in its yearly look at whether workers are happy with their jobs.
The number of Americans looking for a new career landing spot has grown in the past few years. In 2009, for example, only 60% of workers said they were mulling a job search. That jumped to 84% in 2010 as the worst of the financial crisis dissipated, and has remained largely at that level for the last three years.
If you're in the market for a new employment gig by force or by choice, arm yourself with the right technology to find one -- and know that employers are increasingly using technology to kind the right candidate for a job.
Also see: 5 Job-Search Resolutions for 2014>>
Allison Taylor a reference checking company in Rochester, Mich., says technology is playing "an even bigger role in the hiring process."
"Most companies are now using applicant tracking software -- the computer simply sifts through information in the system for resumes whose contents meet the current job opening's criteria," the firm says in a research note released last week.
Taylor says the old, paper-based resume lies on the trash heap of history. The firm cites LinkedIn, which allows job hunters already signed on to the website to simply click one "apply now" button to ship a resume and cover letter to an employer.
The firms recommends strongly that job hunters be not only subscribed to LinkedIn, but to be active on the site. Hiring managers sift routinely through LinkedIn's subscriber database to match talent with needs inside their organizations, and if you're not there and are not building your brand on the site, the omission could slow your job search and career progress.
Also see: Social Media Investigations Can Lose You the Workers You Need>>
Hiring managers will also be relying more and more on screening candidates through social media, video interviews and online and mobile job candidate reference systems.
"Your electronic footprint is becoming critical," Allison Taylor says. "Employers now routinely run a Web search on candidates, looking at social media accounts and professional affiliations online. So take care about what you post to your accounts, and evaluate them from a professional perspective to make sure the content is appropriate."
The firm also advises job candidates to practice "on-camera" interview skills as more companies turn to video to save time, cut costs and see how job applicants perform outside their comfort zones.
The year dawns with no shortage of opportunity for job hunters -- if they can harness social media, video and online resume technologies.
That's the straightest path for new job-seekers, and employers should be watching closely to see who takes it.