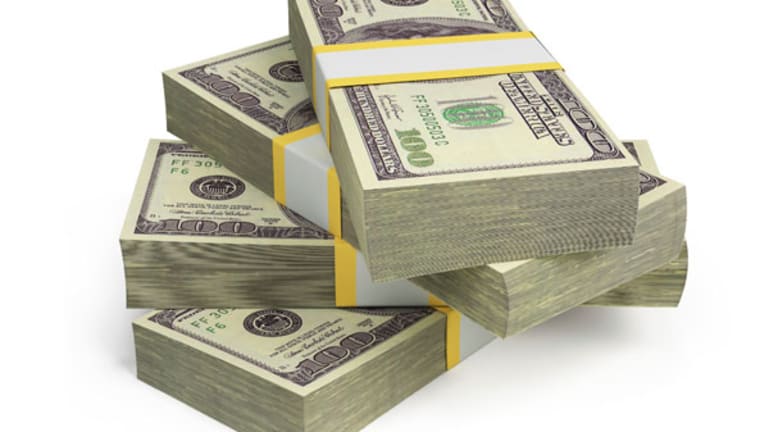 Publish date:
You Have More Spare Change Than You Think
Our guess for how much spare change we have? About $26. But Coinstar says the reality is about double that.
Our guess for how much spare change we have? About $26. But Coinstar says the reality is about double that.
NEW YORK (
) -- Americans look ready to open up their pocketbooks to the tune of $801 in
this year, according to the
-- and that's actually down from $854 last year.
It's a good chunk of cash, and every dollar counts to meet a holiday budget in a tough economy.
If you come up short, don't despair. According to
Coinstar
(OUTR)
, the "coins-to-cash" money services firm, Americans have $56 in spare change lying around that they didn't know about.
Coinstar surveyed 1,011 consumers in October and found that Americans typically sell themselves short on the amount of loose change they think is around the house. The survey found that consumers estimated they had $26 in loose change in their homes and cars (or, as Coinstar puts it, "in piggy banks or junk drawers and weighing down purses or backpacks").
Also see: Consumers Likely Won't Stick to Holiday Shopping Budget>>
That's well below the $56 that Coinstar estimates, and the higher figure can be useful when it comes to the holiday shopping budget.
The survey adds that 67% of holiday shoppers will go over their budget by an average of $148 this year, making every penny count -- literally.
Here's a look at some "loose change" data Coinstar uncovered:
Cash is king this year.
56% of consumers will pay for holiday presents using cash, with parents (63%) and millennials (61%) leading the way.
Also see: More Thanksgiving Shopping, Less Thanksgiving Dinner>>
We're desperate.
Money is so tight this year that 97% of Americans surveyed said they would pick up a coin they found on the street. No coin is too small; 66% said they would scoop up a penny and 74% said they would grab a free nickel from the ground.
We know where to look.
Consumers say their loose change is buried in purses and bags (59%), and car cup-holders (53%). Another 30% say they'd have to "look under the couch" for some spare cash.
Stuff those stockings.
That loose change really comes in handy to the 68% of Americans who will buy stocking stuffers in the next few weeks at an average $21 per stocking stuffer, Coinstar reports.
Coinstar says not to overlook spare change as a budget-closer this holiday shopping season.
"We hear all the time how surprised customers are by the amount of money they have when they pour their spare change at our kiosks," says Mike Skinner, president of Coinstar.