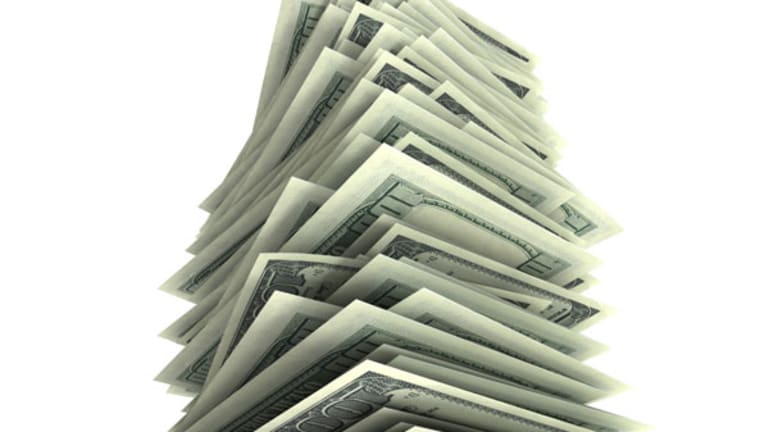 You Have a 25% Chance of Needing Disability Insurance
Almost no one thinks they're going to need 'lost income replacement,' but somehow most everyone knows someone who became unable to work for a long time.
NEW YORK (TheStreet) -- Workers fooling themselves about the need for disability insurance is virtually an epidemic: 64% of wage earners believe they have a 2% or less chance of being disabled for three months or more during their working years. According to DisabilityCanHappen.org, the actual odds for someone entering the workforce today are closer to one in four.
Don't believe it? Consider that 61% of surveyed wage earners know someone who has been disabled and was unable to work for three months or longer, according to the site.
"For most people, the ability to earn a living is the most important asset they have," says Eric Reisenwitz, a senior vice president at Lincoln Financial Group. "To live better, you should consider preparing for the unexpected -- and one of the best ways to do that is to have disability insurance."
"Disabilities are behind a significant number of home foreclosures and personal bankruptcies," he adds. "The financial impact of a disability can be overwhelming and devastating, which is why you need disability insurance to protect your income as part of a comprehensive financial plan."
Also see: 5 Ways to Keep Your Car Insurance Bill From Being a Disaster>>
Lincoln calls disability insurance "lost income replacement" -- insurance that replaces or supplements a paycheck while you're out of work from an injury or illness, but it "is not something most of today's workforce thinks about until it is too late," Reisenwitz says.
To get the best deal on a long-term disability insurance policy while still guaranteeing you'll have some much-needed income replacement in the event of injury or illness, you have to prepare:
Aim for group coverage. Most insurance companies carry the policies, but your best bet is to get one through your employer, because group rates are lower. Overall, expect to pay between 1% and 3% of your annual gross income for good coverage.
Get long-term insurance. Short-term disability insurance typically covers between three to six months of coverage. But the average time disabled Americans remain away from work averages around 2.5 years, which is why you need to look at long-term disability insurance that can cover you for an extended period. Once you turn 65, most insurers end disability insurance, figuring Medicare coverage (and eventually Social Security) can pick up the slack.
Also see: 5 Truths About Life Insurance That Will Surprise You>>
Look at what your insurance covers. Typically, long-term disability insurance covers major medical issues such as cancer, heart disease, mental disorders, back pain and severe injuries. If you're not sure about coverage, make sure to ask the contact at your insurance company, who should be able to provide you with a comprehensive list.
Ask key questions. Besides asking what is covered under disability insurance, ask your carrier how much of your income will be replaced in the event of income loss from work downtime. On average, disability insurance covers about half to 60% of lost income, depending on your policy.
Ask about payment caps. Some disability insurance policies cover you only a to a capped amount, with $5,000 per month being common (and taxable.) If you make $100,000 or more, that leaves a serious gap. Talk to your insurer ahead of time about coverage caps and options that work for your income level.