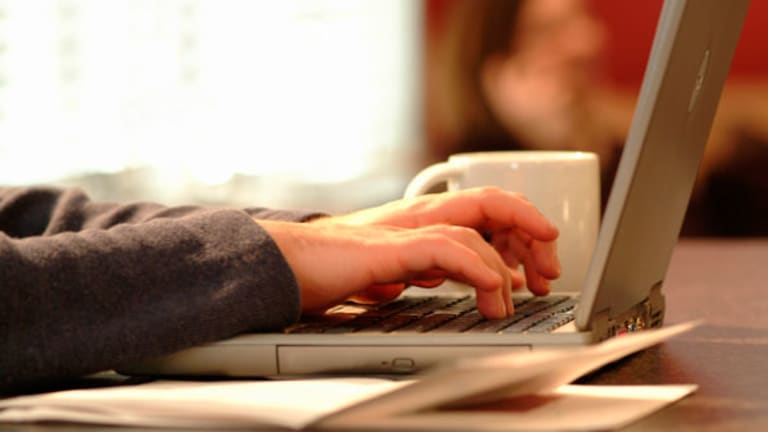 Publish date:
Yes, You Can Increase Retail Prices
Consumers don't shop on price alone. Here's how to raise prices, even in the midst of a recession.
Consumers don't shop on price alone. Here's how to raise prices, even in the midst of a recession.
CHICAGO (
) -- America has become a nation of penny-pinchers, and businesses large and small are crafting marketing pitches to appeal to our inner Scrooge.
Supermarkets trumpet their low prices with window banners and end-aisle displays, while department stores seem to be in permanent discount mode. (Anyone else remember when we had to wait until
after
Christmas to hit the sales?)
But it turns out not everyone bases their buying decisions on price alone. Take a look at the food sector, an especially relevant category at this time of year, as we stock up for Christmas and Hannukah feasts. When it comes to what they eat, it turns out many consumers are willing to spend more for products they perceive as having additional value.
Although sales of many organic products have slipped since the recession began, the natural industry as a whole has been resilient. A recent report from market-research firm Packaged Facts showed that while sales of conventional groceries have been relatively flat, more market share is going to "ethical" grocery products (those that fit into eco-friendly, organic or fair-trade categories).
That story has been played out in the corporate battle between
Whole Foods
(WFMI)
and traditional supermarkets. As the recession deepened, analysts forecast grim times for Whole Foods. Surely, consumers sticking to strict budgets would be giving up their organic produce and free-range chicken and heading to
Wal-Mart
(WMT) - Get Walmart Inc. Report
instead.
For a while, the numbers seemed to bear this out. Same-store sales for Whole Foods declined 4% in the first quarter and 5% in the second quarter. But the problem turned out to be sector-wide. Quarterly results from supermarket mega-chain
Supervalu
(SVU)
showed almost identical declines.
Whole Foods fought back, anxious to escape its derisive "Whole Paycheck" reputation. In-store signage and customer-education leaflets highlighted affordable items that were comparable in price to local supermarkets. It seems to have paid off, with sales creeping up over the past few months. "We believe our sales have stabilized and officially turned the corner," Chief Executive Officer John Mackey said recently.
Small businesses that sell "ethical," higher-priced products can follow the Whole Foods playbook, too. According to a recent
study
by SPINS, a market-research and consulting company for the natural-products industry, companies that managed to hold down prices while simultaneously increasing marketing were able to grow sales from mid-2008 to mid-2009.
This two-pronged approach is the key to persuading customers to pay for premium products:
1. Sell your story:
Make a strong case for how and why your product is different from competitors'. For example, "fair trade" coffee companies might explain that their higher prices are a reflection of higher wages paid to workers. An eco-friendly skin-care line could highlight its reliance on natural ingredients that cost more to produce than standard chemical formulations.
It also helps to show the people behind the company. If you're running a family business, show how the different generations work together. Make your customers understand that their purchases are supporting specific, hard-working people, rather than a faceless corporate brand.
2. Hold the line on prices:
Yes, you can charge more for products that offer additional perceived value and cost more to produce. But you can't charge
much
more. Ideally, prices have to be reasonably close to the competition's. If you're charging twice as much as everyone else, shoppers will be wary, no matter how great your sales pitch. The goal is to have consumers think of your products as a slight, worthwhile trade-up, not something that will blow the family budget.
Keeping prices stable while maintaining quality can be a tricky balancing act. But providing value is a key to winning and maintaining customer loyalty, no matter what the economic climate.
>>See our new stock quote page.
Elizabeth Blackwell is a freelance writer based in Chicago. She is the author of Frommer's Chicago guidebook, and writes for the Wall Street Journal, Chicago, and other national magazines.