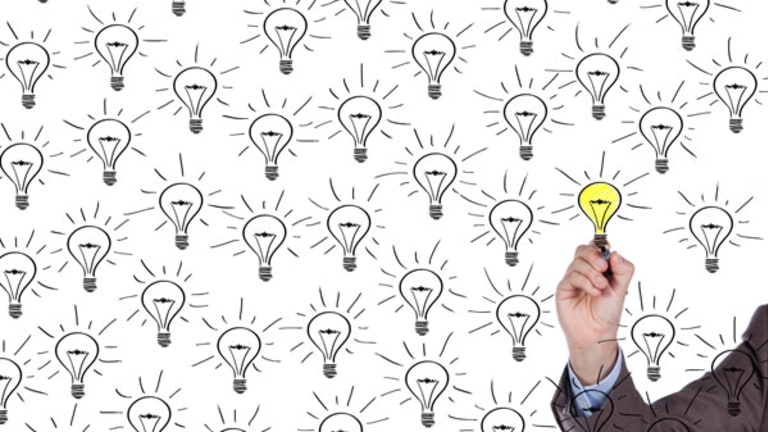 Work Visas in U.S. Elude Entrepreneurs
Work visas are hard to come by if you're a foreign entrepreneur. That's why a group is pushing the U.S. government to create a so-called startup visa.
BOSTON (TheStreet) -- Entrepreneurs and venture-capital investors are lobbying Congress to create a visa category for immigrants who start new businesses, arguing that reform could help launch the next Google (GOOG) - Get Alphabet Inc. Class C Report, eBay (EBAY) - Get eBay Inc. Report, Intel (INTC) - Get Intel Corporation Report or DuPont (DD) - Get DuPont de Nemours, Inc. Report, whose founders were born outside the U.S.
"If you're a foreigner and you want to start a company in the U.S., it's hard to get a visa to do that," says Brad Feld, a managing director of venture-capital firm
The Foundry Group
and a co-founder of
, which is spearheading the movement.
The U.S. offers a visa for foreign investors, the EB-5, which requires a business investment of at least $1 million and the creation of at least 10 jobs.
"If you invest a million dollars of your own money, the U.S. government will give you a green card," says Fan Bi, founder of startup
.
But the EB-5 is little solace to entrepreneurs whose businesses are too new to be profitable, but who want to stay in the country to
make
that first million bucks. And investors may be wary of funding entrepreneurs who don't have green cards. StartupVisa.com features the story of Eric Diep, a Canadian who says he invented the popular
Facebook
quizzes application, though he was unable to secure American venture funding because he was unable to secure an American visa.
Bi, meanwhile, now has to manage the Boston-based company from Shanghai because his one-year student visa ran out last year. He created his company while on an entrepreneurial exchange program at
, which is based in Wellesley, Mass.
"The EB-5 is the opposite of what we want; it's a visa for a foreign investor," Feld says. "We want a foreign entrepreneur to get a visa." The U.K. launched an
entrepreneurship
visa category last year.
Canada
has a similar program for entrepreneurs who can show access to at least C$300,000 in capital.
Feld says immigration reform is hardly the federal government's top concern right now but notes that the visas-for-startups movement is getting Congressional attention. U.S. Rep. Jared Polis (D-Colo.) has been a strong proponent of a startup visa, making sure the category was included in the
Comprehensive Immigration Reform for America's Security and Prosperity Act of 2009
(CIR ASAP), which was introduced last month. The StartupVisa.com team is working on Senate sponsorship as well.
Immigrants founded 7,000 technology companies between 1995 and 2006, according to
The Kauffman Foundation
. During that time, about 25% of tech companies in the U.S. had founders from other countries. In California's Silicon Valley, half of new tech companies were launched by immigrants. Companies started by immigrants accounted for 10% of new jobs during that period, according to Kauffman. Immigrants represent 16.7% of all new business owners in the U.S. and are nearly 30% more likely to start a business than are native-born citizens, according to the
Small Business Administration.
"They immediately start hiring U.S.-based employees," Feld says. "This is a job-creation program for U.S. citizens."
-- Reported by Carmen Nobel in Boston.