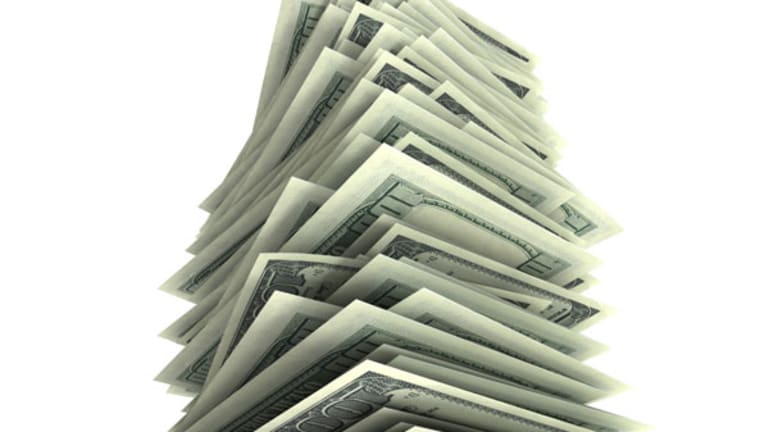 Women Take Tech's Offer to Hit Work 'Restart' Button
The Web liberates female entrepreneurs from stifling corporate structures at twice the male startup rate.
SAN DIEGO (TheStreet) -- Stacey Sargent spent nearly two years trying to get her book to print through traditional methods.
She wrote a book proposal and searched for an agent and a publisher willing to take on the project.
When that approach didn't pay off, Sargent didn't give up.
"At a certain point I stopped and said, 'I feel so compelled about this message, I just want to write the book,'" says Sargent, CEO of Connect Growth and Development, a coaching company she founded in 2005. "So I researched how you self publish, went to some online forums and taught myself."
Two weeks ago, Sargent's first book -- Inner Critic Inner Success: Claiming Your Success While Taming Your Critic -- went live on Amazon (AMZN) . It will available on Kindle in a few weeks.
"Technology has moved publishing to a place that is more accessible to a wider group of people," Sargent says. "I would never have a book out there if I had gone the traditional route, through an agent and publisher. But I'm a women who is passionate about things, and technology allows me to match pace with the things I am passionate about and get my message out there right now."
Sargent is just one example of technology helping female entrepreneurs along the road to success, and self-publishing a book is just one way technology plays a role in Sargent's professional life.
In 2005, Sargent left a high-paying job as a project manager at Microsoft (MSFT) to start her company, which provides leadership and culture programs and coaching for clients such as Amazon, Raytheon (RTN) , Expedia (EXPE) , Bungie, Moz and BigDoor. Sargent also does individual coaching for private clients. And often, she will do that coaching via Skype for clients all over the world.
"Because of technology, my business isn't limited to where I live anymore," Sargent says. "As an entrepreneur, I can reach anybody, anywhere."
Also see: 3 Businesses That Are Changing the World for Women>>
Technology is helping women break down traditional barriers, find the appropriate audiences and customers for businesses, promote those businesses, publish books and even raise money to fund businesses through crowdsourcing.
While the same technology is available to all, business coach and strategy consultant Kate Purmal says that its leveling of the business playing field has benefited women to an extraordinary degree: Women are starting businesses 2-to-1 over men, she says.
Dana Lynch is yet another female entrepreneur using technology to her advantage.
The Atlanta resident started out as a corporate lawyer working for top, high-paying law firms, rising to corporate and franchise partner at FisherBroyles LLP.
By any measure, she was a huge success. But it was a very traditional, very male definition of success. And somewhere along the way Lynch became frustrated, disillusioned and burned out.
Lynch decided to put corporate law behind her to found Amplify Mobile, a technology marketing company creating custom mobile websites and apps.
Lynch employs five full-time people in the Philippines and four in the United States and contracts with another 15 people for projects. The way Lynch sees it, technology -- specifically the Internet -- allows female entrepreneurs such as herself to easily and quickly expose their businesses to the world, finding customers for their products or services without far less money being spent.
"Leaving the corporate world is so much easier to do now then it ever was before because of technology," Lynch says. "Technology is making it easier to find your audience. I'm not limited to my backyard anymore."
"Before the Internet, before technology, if I wanted to speak or meet people, I had to get in my car, drive somewhere, or post posters." Lynch says. "Now I have clients literally from one end of the country to the other. And it's irrelevant where I live. The Internet allows me to work for people who are just right for me, who are anywhere in the country."
Also see: Crafter of Emerging Empire for Female Leadership Has Powerful Friends>>
In an environment in which women-owned businesses get from 4% to 9% of all venture capital funds, the emergence of crowdfunding via the Internet has been yet another boon for female entrepreneurs. Chantal Pierrat can attest to that.
Pierrat is the founder and CEO of Emerging Women, started last year to encourage and support the rise of feminine leadership and entrepreneurship. Emerging Women recently hosted a sold-out three-day conference in Colorado. Pierrat was able to make her dream of hosting the conference a reality with the help of crowdfunding through Kickstarter.
Since Kickstarter's launch in 2009, 5 million people have pledged $840 million, funding nearly 50,000 creative projects. Pierrat raised $55,000 through the site to fund the first annual Emerging Women's conference.
"It was the best thing I ever did," Pierrat says. "Not only did I raise money for the event, I created a foundational tribe of evangelists for further marketing."
"I see crowdfunding as a marketing tool, as well as a way to raise funds," Pierrat says. "Kickstarter gave us the opportunity to really tell our story in a personal way and to involve people from the ground up. When people believe in you, they want to help ... Crowdfunding makes this possible. I can't say enough about it."
In many cases, women are not as comfortable as men asking for funding or investors to start a business, says Purmal, who has advised CEOs, executives and entrepreneurs and consulted for dozens of startups and more than 20 large companies including Intuit (INTU) , Hewlett-Packard (HPQ) , Handspring, Palm, CBS (CBS) , Verifone (PAY) and Cloroxundefined. The Internet and the ease of crowdfunding can make it unnecessary.
"We know that's happening," Purmal says, pointing to the women's recent surge in entrepreneurialism. "The Internet is having a profound effect on everything, making it way easier."
Yet these same women stress that technology is by no means a replacement for real relationship building, done in the real world, which is far more critical to the success of a business.
"I think some people have taken it too far. They think technology can be used in lieu of the personal connection," Lynch says. "I'm afraid for the 20-year-olds who think the relationship they have online are real. You can use technology to identify your tribe. But then you have to take it a step further to make a real connection The Internet allows you to create awareness. It is the spark that starts the fire. But you can't get the flame until you truly connect outside of the Internet. You've got to connect."
Adds Sargent: "My business is still about relationships and being good at what you do. But if you are good at what you do and build strong relationships, technology allows you to grow exponentially."