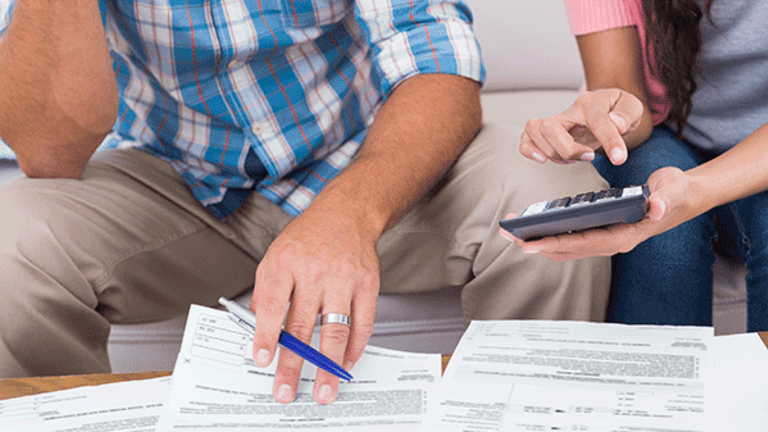 Women are the New CFO of the Household
There is no doubt women's role in the household have rapidly changed through the decades, but a new study shows how they have become the financial head of their household
Lacey Manning is not surprised more and more women are seeing themselves as the financial head of their household.
"As a woman in the insurance and financial industry, I personally have seen a drastic shift over the last ten years in financial and health care decisions," said Manning, owner of LTG Financial in Florida. "I also have seen in many cases women walking away from their careers in a better financial position than their spouses. It comes as no surprise, that woman have gained more traction when it comes to financial planning."
There is no doubt that women's role in the household has rapidly changed over the last several decades, but a new study shows just how much. More than half of women — 51% — say they control the finances of the house, and 53% say they are responsible for saving and investing in the house, according to new numbers from life insurer Allianz's "Women, Money, and Power" study. Even more, married women — 37% — say they are the primary breadwinner of the family, compared to 2013 when only 31% reported the same.
"Women are playing a larger role in financial decisions for many reasons," Manning said. "Years ago, it wasn't uncommon to have only one income coming into a household, recent studies show most American families are forced to have a dual income to meet financial stability. A growing percentage of dual income families indicate the primary breadwinner are females."
Manning said that change in household economics has altered investing and planning for the modern family.
"Over the last several decades, women of financial power are more prevalent," Manning said. "In most family dynamics, men are still the primary source of income; however, women are playing a larger role in day to day finances such as budget and expenses and even savings and retirement strategies for investment advice."
Since many women are planners by nature, this extends into several areas of running the household — from scheduling their children's activities to paying the bills, and now more than ever having a say in how the household's savings are invested, said Jordan Mills, a senior financial advisor with Wipfli Hewins Investment Advisors in Minneapolis. She attributes the shift in the household to two major causes.
"One is that more and more women are going to business school and getting jobs in corporate America, which exposes them to some level of finance and accounting," she said. "Whether from a degree or on the job training, many professional skills absolutely carry over into household finances and give women confidence to play a big role in this area."
"Secondly, I believe women are hearing the messages loud and clear - that we're living longer, retirees of the future won't be able to rely on Social Security, things like a college education and healthcare are getting significantly more expensive, and the list goes on," Mills added.
She adds as planners, women are acting on this information by saving into their workplace retirement plans, opening college savings accounts for their kids and using online or app-based budgeting tools.
Ed Snyder, a certified financial planner, Oaktree Financial Advisors in Indiana, said change in financial roles is just part of women's changing roles in society as a whole over the last several decades.
"I don't think you can pinpoint any particular reasons that prompted a change to an increasing number of women running the households finances," he said. "I think it's just an evolution that has happened and how our society has changed. Perhaps it aligns with more women being in the workforce over the last several decades and an increase in their interest in the finances."