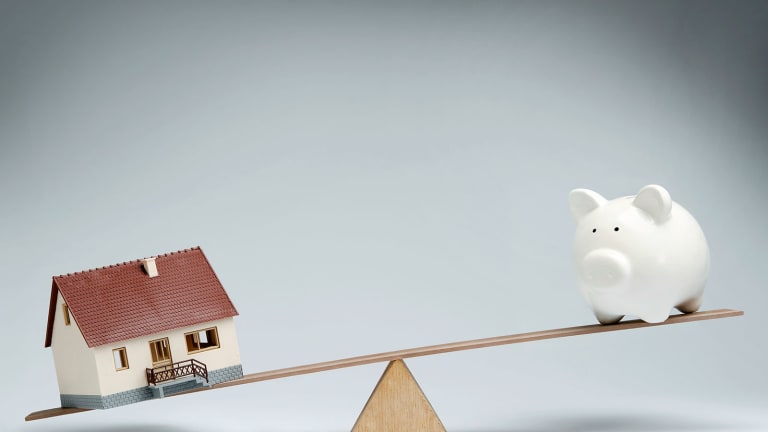 With Mortgage Rates Down, Home Sales Will Take Off This Year
A combination of economic factors is driving mortgage rates down and home sales up.
Benchmark home mortgage loan rates are drifting downward again, just as the spring housing market is poised to blossom -- and that could have a huge impact on the domestic home sales market over the next six to nine months.
According to BankingMyWay's weekly mortgage loan rate tracker, 30-year fixed mortgage rates are below 3.80%, with 15 year-fixed loan rates down to 3.2% this week.
Not surprisingly, that's a big "net positive", as economists like to say, for the residential real estate market right now. The National Association of Realtors is reporting this week that U.S. existing home sales have "crept up" to their highest levels in six months. "Existing sales kicked off 2016 on solid footing, rising slightly to the strongest pace since July 2015 (at 5.48 million)," the NAR reports.
That's big news for buyers and sellers, who all of a sudden have life-changing decisions to make on whether to sell or buy a home. On an even larger scale, the dovetail effect of lower rates and higher home sales could well be the difference between the U.S. economy sliding into a recessionary ditch again, experts say.
"The housing market has shown promising resilience in recent months, but home prices are still rising too fast because of ongoing supply constraints," says Lawrence Yun, NAR's chief economist. Despite the global economic slowdown, the housing sector continues to recover and will likely help the U.S. economy avoid a recession."
The pot is already stirring on home sales activity, partly because the nation is emerging from the winter doldrums and partly because mortgage lending rates are more favorable to buyers.
"We have definitely seen more users generating quotes on our website to see what rates and terms they can qualify for," notes Jason van den Brand, chief executive officer at Lenda, a mortgage refinance platform based in San Francisco. "Usually, borrowers react slowly to changes in rates. However, since rates have been low for the last few weeks, borrowers have been able to take advantage of the situation."
The uptick in interest from would-be home buyers could finally mean a flood of home mortgage applications from Americans who, until recently, were skittish about locking in a deal.
"Despite the historically low rates over the last couple of years, there are still homeowners who have not been able to take advantage of the situation," says van den Brand. "The reason for not acting could be loan-to-value issues, personal credit issues and poor timing. But we're definitely seeing people who were sitting on the fence for some reason, now taking action to lock in a low rate and not miss out again."

Other experts say low mortgage rates should be sustainable, as the underlying economic trends supporting lower rates aren't abating anytime soon.
"Mortgage rates are once again flirting with historic lows," says Joe Parsons, managing partner of PFS Funding, a small mortgage banker in Dublin, Calif. "The reasons why aren't complicated. A soft global economy -- especially China -- makes U.S. bond securities like Treasuries and mortgage backed securities very attractive to global investors."
"Additionally, expectations for inflation are very low," he adds. "This makes fixed-income couples -- combinations like MBS and Treasuries -- very attractive to institutional investors."
Those aren't the only reasons why mortgage rates are falling. "Rare economic factors that are seldom part of the normal interest-rate cycle are keeping interest rates low," says Don Ganguly, CEO of Irvine, Calif.-based HomeUnion. "Specifically, temporary factors such as capital inflows into the U.S. from emerging markets, and a historically low Federal funds rate, are impacting interest rates."
Homebuyers looking for a good deal can count on rates staying below 4% -- for now.
"Mortgage rates likely have a floor in the mid-3% range, due to fees associated with processing them," Ganguly says. "Additionally, further action by the Fed this year, which could include two more increases in the benchmark Fed Funds rate, will eventually put upward pressure on interest rates. A combination of slower capital migration to the U.S. and rising overnight rates should lift 30-year fixed mortgage rates closer to 4% by year-end, based on historical trends."
That leaves plenty of time for those "fence sitters" to strike while the iron is hot, and snag a great home mortgage loan -- before rates rise again, as they inevitably will.