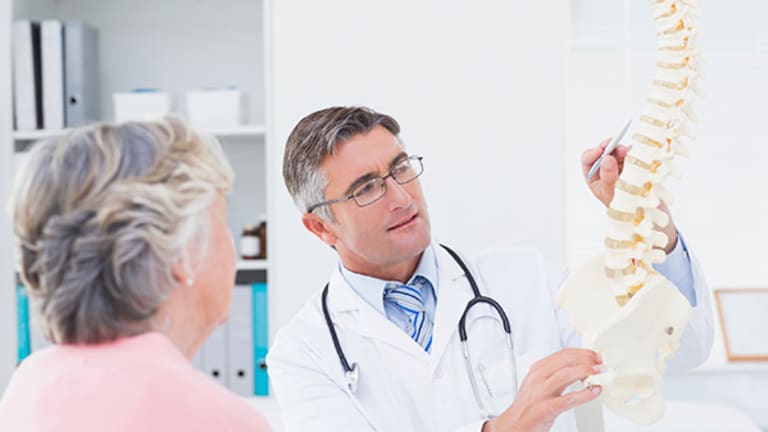 The charge made in recent research out of Johns Hopkins University School of Medicine is terrifying: medical error, said the researchers, counts as the third leading cause of death in the U.S.
Heart disease ranks first with 611,000 deaths. Cancer is second - 585,000. Medical error kills off 251,000, estimated the Hopkins researchers who pored over numerous studies of patient deaths to arrive at their conclusion. The study's biggest takeaways are that the U.S. is doing a poor job of counting deaths due to medical error and, secondly, that a very high number of deaths are caused by exactly that.
The 251,000 claimed deaths is a huge number. Motor vehicles killed 34,000 of us. Firearms killed about the same. But medical errors killed more than seven times more of us than either cars or guns.
Your question is this: what now? What should you do when next you have a health issue - or maybe it is an aged relative who enters the hospital? Whom do you trust? What do you do?
Stop panicking. That is advice from Northwestern University professor of preventive medicine Joel Shalowitz. He is not poo-pooing the findings. There is lots that can be done to make medicine safer, and that includes steps we should be taking ourselves.
Shalowitz readily acknowledged there are steps that can be taken by organized medicine to reduce medical errors, such as putting more emphasis on primary care physicians and thus reducing opportunities for miscommunications through layers of care.
But Shalowitz said there was a landmark 1999 study, "To Err Is Human," out of the Institute of Medicine that has heightened awareness of the role of error in patient death. "Now we have a study that says it's the third leading cause of death," Shalowitz continued. "What's going on? Is this an epidemic?"
"Probably it's not to worry," he added. "Our sensitivity to medical errors has been heightened, since 1999. We call this The Vigilance Effect. When you look for things you find a lot more of them. We are looking harder now and we are seeing many more medical errors."
That probably is right on. While some health care critics say that errors are in fact up - due to anything and everything from Obamacare through the influence of big pharma - more level-headed observers seem to agree that medical care in the U.S. is good. in fact, it may be getting better and safer, and, yes, errors occur but everybody is on the hunt for them so they are typically flagged, not shoved under a carpet of denial.
A lot of error elimination has to start with medical professionals, mainly because this is a highly specialized field where knowledge matters. Dr. Carol Gunn in Portland, Ore. said that better results happen when doctors "actively listen to their patients. Confront other providers if there is any concern about a patient's safety. Consider it a gift if a patient or another provider approaches you with a concern." From a patient perspective, look for docs that reflect that attitude. That's a starting point.
But there are more things you - the patient - can do, too. "Patients should get more involved with their care transitions and ask questions about what facilities they are being sent to, what medications they are being prescribed, whether home health services may be appropriate and whom they should call if they have questions once they return home,"  said Dr. Clay Ackerly, chief clinical officer at naviHealth, a post acute care management company
Ilene Corina, president of PULSE in New York, a patient safety and advocacy organization in Long Island, agreed. "Ask questions until you understand the answer," she said. "Don't be intimidated. Be assertive but respectful."
Multiple experts pointed to the many Internet resources - from the Mayo Clinic to WebMD - which offer many thousands of pages of medical advice, information on prescription drugs and guides to best care. If in doubt, go online.
Don't be afraid to do this for elderly or incapacitated friends and relatives.
"To protect themselves, patients need to bring family members or friends with them to doctor visits, and especially to have a caring person stay with them in their hospital room," said Beverly Hills psychiatrist Dr. Carole Lieberman.
"I have not only experienced these circumstances professionally, but whenever my mother has had to stay in hospital, I have stayed there with her 24/7, and caught life-endangering mistakes," she added.
Bottomline: Medical error may kill you. That's what the statistics say. But you can tweak the odds in your way just by taking control, asking questions and doing a little Internet research.
This article is commentary by an independent contributor. At the time of publication, the author held TK positions in the stocks mentioned.