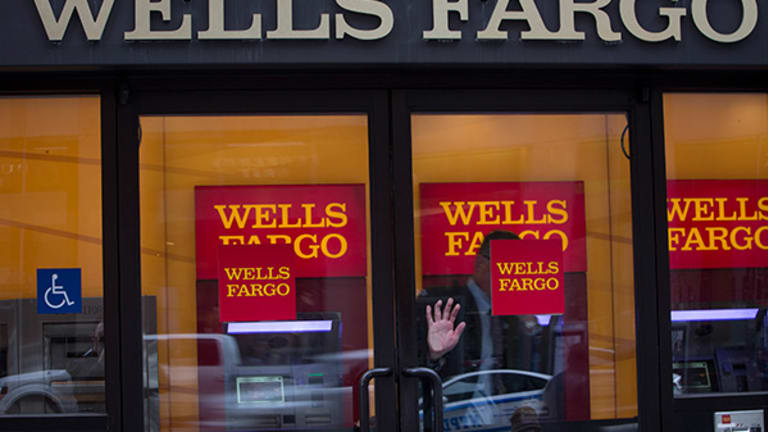 Will Your Bank Branch Soon Close?
A tidal wave of branch closings from one major U.S. bank once again has financial consumers wondering - are bank branches going to continue to disappear?
Editors' pick: Originally published Jan. 20.
Bank branches are dropping like flies as financial institutions try to cuts costs and rely on the rise in online banking capabilities. As a result, consumers are rightfully worried the'll see their own brick-and-mortar locations shutter as well.  
The big alarm bell happened on January 13, 2017 when banking giant Wells Fargo (WFC) - Get Free Report announced it would close 400 bank branch offices, in an effort to save $2 billion in costs. The bank, which had already cut 86 branch offices in 2016, says it will phase out the targeted branches by the end of 2018.
The move doesn't come as a surprise to banking industry specialists, who say Wells Fargo needs to cut costs after losing $746 million in revenues in the fourth quarter of 2016, hurt in large part to a damaging fake accounts scandal last year that riled customers and drew the scrutiny of industry regulators and the national media.
But the scandal isn't the only reason Wells Fargo - and other banks - are closing down branches on a rising scale. Bank of America closed down 88 bank branches in 2015 alone, and closed 171 in 2014. Meanwhile, SNL Financial reports that over 1,600 U.S. banks were shut down in 2015.
But even with mass closings by Wells Fargo, and the reduced number of U.S. bank branches, industry experts still don't see bank branches going away, at least in the short term.
"The role of the bank branch is still essential for financial institutions and allows them to differentiate on customer experience and brand value," says Ray Wizbowski, chief marketing officer at Entrust Datacard, an identity and security technologies firm that works with financial services firms. "They're evolving and still very much needed by consumers."
Wizbowski says that mobile banking continues to become more popular, but the majority of customers still have a need for human interaction and want the ability to access expert advice or receive immediate help in case of an emergency. "For example, when a breach or fraud requires payment card replacements, customers can walk into a bank branch, speak with an employee and walk out with an instantly issued, fully personalized, ready-to-use card in a matter of minutes," he says. "Or, if they have questions about investment tools or lending products, having an in-person discussion provides the bank with a way to establish a connection and build an understanding of its offerings and its brand."
Connor Crawford, president of The Southern Bank in Birmingham, Ala., agrees, adding that bank branches will be relevant in the financial services landscape for many years to come. "There are customer segments who value the customer experience associated with familiar faces and working with people you know," Crawford says. "While certain banking products lend themselves to automation, other products such as those pertaining to commercial banking and wealth management perform best with the deeper level of interaction found in branch banking relationships."
Younger banking consumers, who are widely viewed as more technology-friendly, are among the most likely customers to avoid bank branches.
"I currently bank with an online bank in Canada called Tangerine, which is similar to Ally Bank in the U.S.," says Larissa Hildebrandt, a British Columbia-based personal finance blogger. "Not having branches means they're able to offer fee-free banking, free cheques, and interest rates that are often the highest. As a 27-year old, I do all of my banking online and mostly via mobile apps. Why pay for a branch when I'm not using its services?"
That said, Hildebrandt isn't entirely against bank branches. "I did experience one situation in which I needed a physical branch," she says. "In 2015, I secured a new apartment and my landlord needed a money order within 24 hours for the deposit. Since my bank would need to snail mail the money order to me, I had to rely on my partner to use his expensive bank."
Others say that while digital channels are terrific at providing easy and efficient access, branches provide an important community and brand presence for banks, even big ones like Wells Fargo. "It's actually better to creative alternatives to closing branches such as co-funding them with popular retail outlets Starbucks, which helps them reduce costs and provides a venue people will visit more frequently," says Joe Salesky, chief executive officer at CRMNEXT a San Francisco area-based financial services company, and a longtime banking executive
"People no longer trust their banks," he adds. "The way to fix this perception isn't by removing the one avenue they have for face-to-face interactions with their financial institution - it's by transforming that space into somewhere people actually want to be."