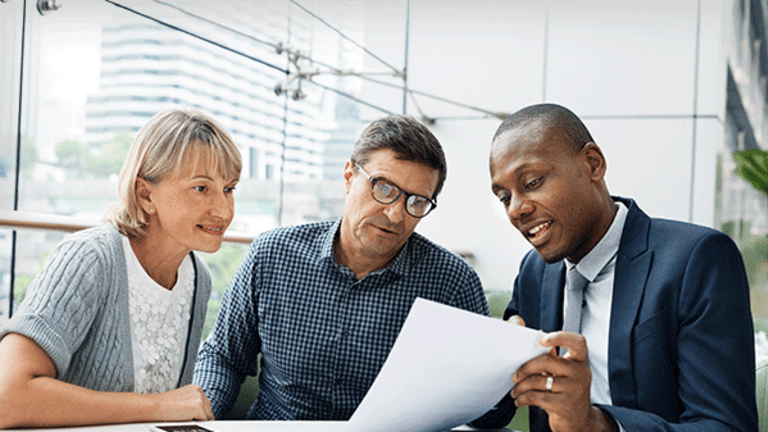 Will Retirees Benefit From the Texas Court Ruling That Favors DOL's Fiduciary Rule?
More legal evidence is mounting that supports the DOL's fiduciary ruling, and that should aid U.S. retirement savers.
Editors' pick: Originally published Feb. 13.
The controversial U.S. Department of Labor fiduciary rule, which placed more responsibility on financial advisors to display more transparency on advisory services and fees, took another turn, and it could work out in the favor of U.S. retirement savers.
The new wrinkle happened after a new Dallas federal district judge's decision last week supporting the fiduciary rule in retirement savings and ruling against the financial industry. The Texas case is a big deal for financial advisors and their customers, advocacy groups say.
According to the AARP, the ruling "will blunt efforts to overturn the Department of Labor's (DOL) consumer-oriented rule."
This decision is the "third by a federal court in recent months agreeing that the DOL can require financial advice for retirement savers to meet a fiduciary standard. No court has ruled otherwise," AARP notes.
"These are significant victories for investors across the country," says Nancy LeaMond, AARP executive vice president. "Retirement savers should be able to get retirement investment advice in their best interest, not the interest of Wall Street."
The Texas ruling solidifies the trend toward more money management firms adopting fiduciary advisory standards no matter what the Trump administration plans to do with the DOL ruling. In a White House memorandum last week, President Trump promised to review, and possibly curtail, the Labor Department's new fiduciary standards.
"Many advisors already meet a fiduciary standard, and many more firms, agents and brokers have invested considerable time and money complying with the fiduciary rule," LeaMond says. "All advisors should meet this standard."
AARP claims the old "suitability standard," which allowed financial advisors to provide a lower standard of advice, and to charge bigger, more hidden charges, cost U.S. retirement savers $17 billion in higher money management fees annually.
Some financial industry professionals are in full agreement with the Texas ruling.
"Justice was done in Texas," states Bill Harris, CEO of San Francisco-based Personal Capital. "As one of the only financial firms advocating for working families and retirees by supporting the fiduciary rule, Personal Capital applauds this courageous ruling. With the Texas decision, you can paraphrase Mark Twain's famous quip: 'Rumors of the fiduciary rule's death are greatly exaggerated.'"
Harris says the Fiduciary Rule is necessary to protect investors who must make complex decisions about their own investments where the onus of securing a well-funded retirement is largely placed on the individual. "Without the Fiduciary Rule, conflicts of interest will cost investors their hard-earned savings in commissions and high, often hidden, fees," he says. "Based on a study of Personal Capital users' own data and the fees they are currently paying, unnecessary fees and conflicted advice leads to over 30% fewer assets for their retirement."
For the average Personal Capital user, "this means hundreds of thousands less in retirement savings and a substantial reduction in retirement readiness," he notes.
Harris isn't alone in pointing to the retirement savings landscape as key lynchpin to the DOL ruling.
"We believe in transparency as a general practice, and certainly feel that for individuals navigating the potentially confusing and murky marketplace of retirement plans, increased transparency is a good thing for the consumer," says Robert Wyche, executive wealth counselor at Waldron Private Wealth, in Pittsburgh. "With the ubiquitous and vast amount of advertising out there, holding practitioners to their word seems only fair."
The Texas fiduciary ruling will make it significantly more difficult for money managers to stick clients with higher fees, others say.
"Repeal of the fiduciary rule would imperil the retirement savings of millions of Americans," says Jon Stein, CEO at Betterment. "When big banks and brokers are allowed to prioritize their own profits, it means hidden fees and conflicts that hurt consumers. Repeal means favoring the bottom lines of the financial services industry over the American people, who deserve financial transparency and honesty."
As some industry experts point out, the ground has shifted on the fiduciary rule, and some heavy industry hitters are already adjusting to the new financial advisory reality on fees and transparency.
"Not only are investors more aware now, many firms have already taken a stance," says Carlos Garcia, a financial expert turned fin/tech entrepreneur with 14 years of Wall Street experience. "Some, like Merrill Lynch, are already pushing new marketing around the change so there's no turning back. Others, like Morgan Stanley and Wells Fargo, will keep commission-based accounts regardless of the outcome. A line has been drawn."
Now, after some feathers were ruffled over the White House memo on the DOL fiduciary rule, proponents wound up having a good week after all, thanks to the Texas decision.
"In some cases the transparency will help, but for those who do not read the documentation it won't make much of a difference," says Charles Field, co-chair of Sanford Heisler's financial services litigation practice.
"The real benefit for those who do not read the documentation is that financial advisors will be under a duty to do what's in the best interest of their customers," he says. "As a result, these financial advisors will not be able to charge unreasonable fees, bury it in the fine print, and then claim transparency through fine print disclosures."
That would be a welcome development for retirement savers, who can use all the help they can get.