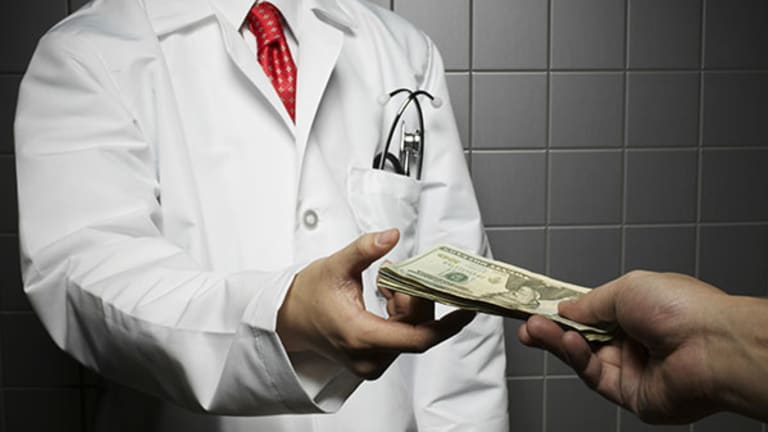 Will Medicare Cover You for Illnesses Abroad?
When traveling abroad, buy a third-party insurance plan. That's the path to safe travels.
Editors' pick: Originally published August 26.
Retirees love to travel. Just about all say that travel is high on their to-do lists. Word of advice: don't set foot out of the country unless you know how you will deal with illness or injury outside U.S. borders.
That's because Medicare generally does not cover care overseas for illnesses and only a handful of plans offer partial coverage for emergencies. "Medicare covers nothing outside of the U.S. and U.S. territories, like Guam, Puerto Rico, etc.," said Christopher Grimmond, a Medicare specialist with Omaha Insurance Solutions. "That's it. End of story."  He noted that there are some narrow exceptions - more on them momentarily - but for the most part basic Medicare covers zip and even the Medigap plans, intended to fill coverage holes, can't be counted on by foreign travelers.
With AARP, for instance, none of the Medicare Supplement plans it sells cover treatment overseas for illnesses. About half the plans do cover foreign emergency care - but only up to 80%. Have a heart attack in London, and you could be whacked for maybe $10,000 (roughly 20% of the typical $50,000 for treating a simple heart attack). There's also a $250 deductible.
Maybe you won't be charged a penny - the British National Health is widely said to be lax about dunning U.S. travelers. But maybe you will be billed and what then? Similar is said about many European Union countries. They often do not bill for medical services rendered to U.S. travelers. But they could.
Hospitals in some countries - travelers fingered India and Russia as cases in point - insist on cash on the barrelhead before providing care.
What about those exceptions where Medicare will pick up foreign bills? Grimmond said that in cases where an emergency room is closer in Canada or Mexico than in the U.S., basic Medicare may cover the costs.
Basic Medicare also will - sometimes - cover care rendered on a cruise ship. Said lawyer Yulian Shtern with Abrams, Fensterman, Fensterman, Eisman, Formato, Ferrara & Wolf in New York: "Medicare will pay for medically necessary services received on a cruise ship when the doctor is allowed under certain laws to provide medical services on the cruise ship and if the ship is in a U.S. port or no more than six hours away from a U.S. port when the services are rendered, regardless of whether it is an emergency."
But even when Medicare provides coverage, it comes with a caveat, said Dr. Joel Shalowitz, a Northwestern University professor of medicine. "In all cases, the care must be for Medicare covered services and Medicare payment rates apply," he said. Medicare rates, by the way, usually are a fraction of the sticker price charged by hospitals, but U.S. hospitals understand the rules and they also know Medicare's playbook for what is covered. Foreign hospitals don't typically deal with any of this - so confusions are possible.
Shalowitz also noted that even when some foreign emergency coverage is offered in a Medigap plan, the lifetime cap on expenses is $50,000. Many emergencies quickly leap into six figures and how will you cover the difference?
Bottomline: don't rely on Medicare, not even Medigap supplements, for foreign coverage.
Best advice for Medicare recipients who are planning foreign travel: buy a separate travel health insurance policy. The U.S. State Dept. has a list of providers - it stresses that inclusion on the list is not an endorsement.
Adria Goldman Gross of MedWise Insurance Advocacy in New York said that the three biggest travel health insurance providers are Allianz, AIG TravelGuard and Berkshire Hathaway Travel.
Figure around $100 for a policy from a credible provider that covers maybe $100,000 in medical expenses and also includes medical evacuation (if you have a heart attack in Myanmar, trust us, you want to be on a plane to Singapore and not trust local medicine).
What's attractive about special purpose travel health insurance policies is they are written precisely to cover medical expenses abroad - whereas Medicare, even the Medigap policies that offer some coverage, aren't.
Gross added pointed advice for travelers: "If you purchase your travel insurance the same day you make your first trip deposit -- or shortly after - depending on the insurer -- you may qualify for a pre-existing medical condition exclusion waiver." That is important for most senior citizens, most of whom have some pre-existing conditions.
Additional advice from Gross: "When purchasing the travel insurance, it is best to be honest involving your medication, medical history and current condition(s), otherwise if a claim occurs, you might be denied coverage. The insurance companies might be requesting your medical records before paying a claim."
Tell the truth, buy a special policy for foreign travel, and very probably you will be fine. Just don't count on Medicare coverage when overseas. It's that simple.
This article is commentary by an independent contributor. At the time of publication, the author held TK positions in the stocks mentioned.