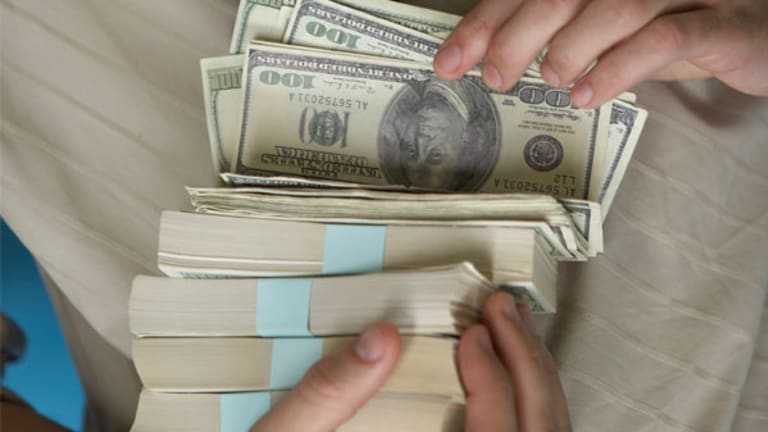 Will E-Banking Close Your Bank Branch?
Online and mobile banking are putting a dent in bank business, and banks are responding by closing locations.
NEW YORK (MainStreet) -- Bank branches are being shuttered across the country as more consumers switch to electronic banking, since they tend to attract an older demographic, one more used to paper checks and deposit forms. But younger consumers are increasingly edging closer to mobile and online banking, with 30- and 40-somethings trailing closely behind.
A
study
from Boston-based industry watcher Mercatus states that mobile banking platforms are a major consideration when choosing a bank.
Online and mobile banking are putting a dent in bank business, and banks are responding by closing locations.
"Where we traditionally saw mobile as only important for a younger age group, this study found that mobile is important to a broader age group than we thought," says Teresa Epperson, a partner at Mercatus. "In particular, we saw an increase in ages 26 to 44."
The advent of Internet-only banks may be the cause of the switch to e-banking among consumers. ING Direct, founded in 2000, has about 7 million customers today and has seen its deposits grow from $31.9 billion in 2005 to
this year despite not operating any physical branches.
More data are showing physical bank branches on the way out as online and
mobile banking
step in to take their place.
Take Webster Bank in Farmington, Conn., which recently announced its plans to close six branches in the nutmeg state due to "changing customer behavior."
"Consumers and businesses are conducting more routine banking business over the Internet, through ATMs, at point-of-sale and using their mobile phone," says Anne Slattery, executive vice president for Retail Banking at Webster Bank. "Their visits to our branches are less frequent and more often are focused on addressing customers' more complex financial needs. This shift in usage trends has led us to optimize our delivery channels so that we are delivering customers the services and products when, where and how they want them."
Webster isn't the only bank dealing with the e-banking monster, however.
Bank of America
(BAC) - Get Bank of America Corp Report
closed 43 branches in the first quarter of this year and says it will close 68 more. The bank also expects its on-site branch network to be reduced by 10% in the coming years.
Many of the bank branches closed by Bank of America are in low- to moderate- income neighborhoods, where mobile banking options aren't as pervasive. Hard-hit cities in states such as New Jersey and Michigan are absorbing most of the closings.
Altogether, the total number of U.S.
bank branches
has been sliced to 98,517, from 99,550 last year, according to figures obtained by
.
Consumers can expect heavy-hitters such as
Chase
(JMP) - Get JMP Group LLC Report
and
Wells Fargo
(WFC) - Get Wells Fargo & Company Report
to follow suit.
>To submit a news tip, email:
.
Follow TheStreet.com on
and become a fan on