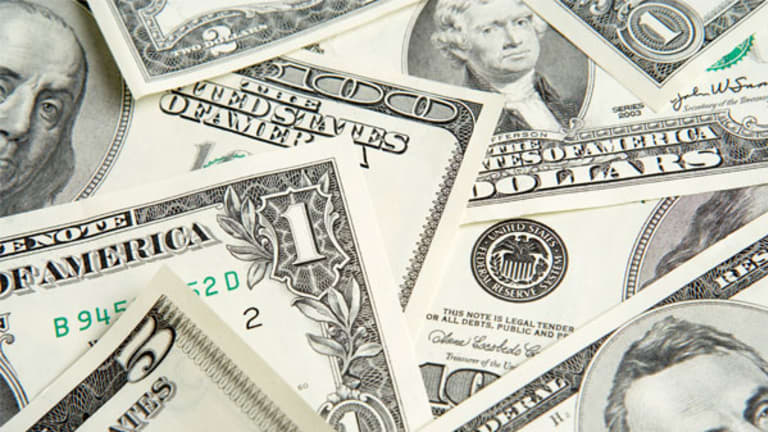 Why Your Valentine's Day Plan Already Failed
If you thought a month out was enough time to make dinner and movie reservations for Valentine's Day, prepare for disappointment.
NEW YORK (TheStreet) -- You can fake your way through the flowers by gussying up some last-minute gas-station roses or offer a chocolate mea culpa with some Ferrero Rocher from the 24-hour CVS. Dinner and a movie in the city, however, are tougher tasks for Valentine's Day dawdlers.
Last year, according to the National Retail Federation, the average consumer spent $103 on Valentine's Day, with 35.6% doing so on an evening out. Consider that a discount, lovebirds, as 47% of Americans shelled out for a night on the town a year before and may do so this year. Handlers of the nation's reservations say seats are disappearing quickly weeks before the big day.
Valentine's Day chocolates can be bought at any 24-hour CVS, but not everything about the holiday is so easily done at the last moment.
Tiffany Fox, spokeswoman for restaurant reservation site OpenTable, opens with the good news: 80% of the 1,040 Manhattan restaurants in her site's network have tables available on Valentine's Day during the peak hours of 6:30 and 9:30 p.m. The bad news? Five of the 10 restaurants on the site's "most romantic list" are completely booked and one only has seats available for early bird specials -- before 6 p.m. -- or for kitchen-staff-angering latecomers at 10 or later.
It's a similar story in Chicago, where 77% peak Valentine's Day availability at that city's 401 listed restaurants is balanced by the 14% booked solid -- including four of the 10 considered most romantic. It's no better out West, where 18% of the 460 restaurants offered by OpenTable in San Francisco are spoken for and another 8% are courting either the retiree buffet crowd or waiting for the 8 p.m. show to let out.
Even getting into that 8 p.m. show could be difficult this year, as a poll conducted for
TheStreet
by movie listing and ticketing site Fandango.com found that 63% of moviegoers planned to buy tickets for Valentine's Day screenings weeks in advance. While not surprising in years when the Valentine's Day release schedule is replete with vapid rom-coms, this year's slate includes includes only one film that remotely fits that bill -- love god Adam Sandler's yuk-fest with the prolific Jennifer Aniston in
Sony's
Just Go With It
. Though a cartoon about a lovestruck garden gnome (
Disney's
(DIS) - Get Walt Disney Company Report
Gnomeo & Juliet
) and a drama featuring Channing Tatum in ancient Roman army togs (soon-to-be
Comcast
(CMCSA) - Get Comcast Corporation Class A Report
-held Focus Features'
The Eagle
) have their appeal, the only semi-guaranteed sellout of the weekend seems to be teen pop sensation Justin Bieber's
Viacom
(VIAB) - Get Viacom Inc. Class B Report
-produced 3-D autobiopic
Justin Bieber: Never Say Never
. Romantic? No, but that won't prevent lots of weeping at Bieber's tales of perseverence (like the one time in his 16 years that someone told him he couldn't do exactly what he wanted) and adversity (his Canadian hometown was
so small
... how did he even live?).
"Traditionally, Valentine Day's Weekend is a healthy one for moviegoing, and according to our surveys, dinner and a movie is a top activity on V-Day weekend," says Harry Medved, spokesman for Fandango. "It is odd that there's no all-star ensemble cast romantic comedy on Valentine's Day weekend in 2011 -- like
He's Just Not That Into You
or
Valentine's Day
-- which means that lovers this year have to choose between Jennifer Aniston and Adam Sandler -- and Justin Bieber."
Even if that coveted restaurant closes you out or screaming Bieberians block your path to a perfect Valentine's Day, all is not lost. OpenTable's Fox says it pays to check back with a booked restaurant as the weeks pass just in case a cancellation frees up a table. If that fails, Valentine's Day's position on a Monday can make your job a bit easier; tables are more available on the Friday and Saturday before once the amateurs are out of the way. On the movie front, Medved says few non-Bieber advance dates are completely sold out, but moviegoers should treat that Valentine's Monday like any Friday or Saturday opening night.
"It really depends on what city you're living in," Medved says. "If you're in New York, you're in deep doo-doo, because every weekend certain theaters are sold out."
RELATED STORIES:
>>Travel Deals Dominate In Dark January
>>Five First-Quarter Shopping Deals
Follow TheStreet.com on
and become a fan on
Jason Notte is a reporter for TheStreet.com. His writing has appeared in The New York Times, The Huffington Post, Esquire.com, Time Out New York, the Boston Herald, The Boston Phoenix, Metro newspaper and the Colorado Springs Independent.