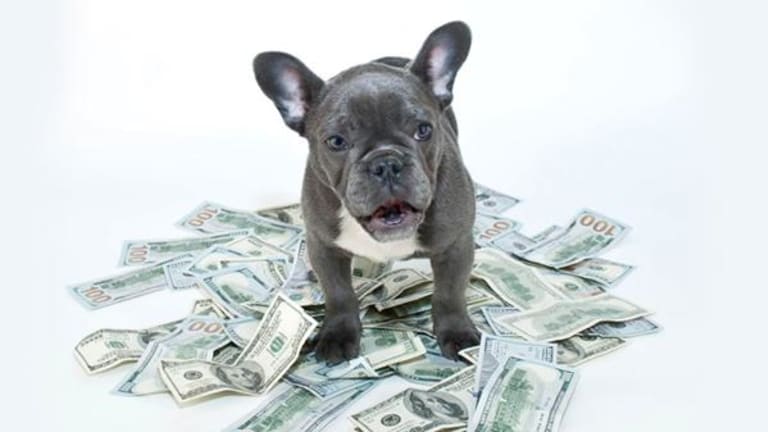 Why You Should Add Liability Insurance to Your New Year's Resolutions
Umbrella liability insurance costs about $150 to $200 a year, but it covers what your home and auto policies won't.
Editors' pick: Originally published Jan. 4.
Liability insurance isn't just for cars and never was.
In any situation where you can be held liable for someone else's injury, misfortune or death, liability insurance comes in handy. That may sound like an insurance salesman's pitch, but, increasingly, financial advisors are suggesting liability insurance as well. Shomari Hearn, a certified financial planner with Palisades Hudson Financial Group in Fort Lauderdale, Fla., notes that the holiday season is an especially good time to consider liability insurance. For example, Hearn notes that if a guest at your holiday party drinks too much, gets into a car and cripples someone, you could be held liable.
"Not having adequate liability insurance is one of the most common holes in a financial plan," Hearn says. "Paying a big judgment out of your own pocket could be financially devastating."
It's something businesses take quite seriously before hosting holiday parties. Workplace law firm Jackson Lewis already reminds managers to enforce company policies even when a party takes place after work and off premises. It's why many offices have begun distributing drink tickets to limit alcohol consumption or, better, having their parties during the day time or as a family event to limit the amount of booze workers consume.
Even small business owners have gotten used to the idea of carrying liability insurance. Though many businesses will run successfully for years and never be liable for more than $1 million in damages, says Bill Wilson, associate vice president of education and research for the Independent Insurance Agents & Brokers of America, told InsuranceQuotes.com that $1 million is a typical amount of liability insurance for small businesses to carry. Even if they carry general business liability insurance, they might also have professional liability insurance to cover damages if someone is harmed by a product or service a business offers, employment-related practices liability insurance to cover lawsuits brought against the company by employees and legal liability insurance that pays for damages if your business is responsible for a fire.
Individuals have myriad other concerns that might require liability insurance, with car crashes the least among them. If your dog bites someone, your nanny or a home health aide sues for wrongful termination or your child is accused of cyberbullying, those harmed can come after your assets.
Consider the impact of dog bites alone. According to the Insurance Information Institute and State Farm, dog bites and other dog-related injuries accounted for more than one-third (or $570 million) of all homeowners insurance liability claims paid out in 2015. While the number of dog bite claims nationwide decreased 7.2 percent in 2015, the average cost per claim for the year was up 16%. The average cost paid out for dog bite claims nationwide was $37,214 in 2015, compared with $32,072 in 2014 and $27,862 in 2013. Also, though dog-bite claims have dropped 9.3% since 2003, the cost per claim has nearly doubled in that time.
"The average cost per claim nationally has risen more than 94% from 2003 to 2015, due to increased medical costs as well as the size of settlements, judgments and jury awards given to plaintiffs, which are still on the upswing," said Loretta Worters, a vice president with the Insurance Information Institute.
Homeowners and renter's insurance policies will typically cover dog-bites for $100,000 to $300,000 worth of damages. If a claim exceeds the liability limit -- which is incredibly rare, given that the average dog-bite claim was $37,214 last year -- the dog owner is responsible for any damages above that amount, including legal expenses. A liability policy also provides no-fault medical coverage for a dog bite, generally worth $1,000 to $5,000, which allows a victim to submit medical bills directly to the dog owner's home or renter's insurance company.
"Most insurance companies will insure homeowners with dogs. However, once a dog has bitten someone, your insurance company may charge a higher premium or exclude the dog from coverage," Worters says. "Some companies require dog owners to sign liability waivers for dog bites. Others will cover a pet only if the owner takes the dog to classes aimed at modifying its behavior."
While homeowners' insurance has broad liability coverage, there are scenarios where it isn't enough. Robert Passmore, senior director of personal lines at the Property Casualty Insurers Association of America says homeowner's policies generally cover gun owners' firearms as personal property and reimburse damage to or loss of a weapon. While the liability portion of a policy offers some protection if a homeowner accidentally injures someone else with a firearm, that coverage has its limits and might require extra coverage in the event of serious injury or death.
Hearn notes that homeowners insurance usually includes up to $300,000 of personal liability coverage. The typical renters' policy, however, offers just $100,000 of coverage. Auto insurance typically covers up to $250,000 for each person and $500,000 per accident involving bodily harm, and less for incidents that involve only property damage. If you have more significant assets or earning power, Hearn suggests backing up your homeowner's insurance with a personal umbrella policy.
Though some assets are protected by law -- a court can't force you to liquidate a 401(k) to pay a judgment, for example, and states protect both traditional and Roth IRAs -- second homes, non-retirement investment accounts and future earnings are all up for grabs. vulnerable. If a lawsuit can judgment or settlement stretches into millions of dollars, that's going to eat through your homeowners or auto insurance coverage pretty quickly.
You don't even need to be directly involved to be held liable. If you have a teenager who likes to mouth off online or are on the board of a nonprofit that finds itself in legal trouble, "joint and several" liability makes it easier for a plaintiff to go past multiple defendants and take damages out of your holdings specifically -- regardless of fault.
"If four defendants are all found equally liable, the plaintiff can recover 100% of damages from one of them and nothing from the other three," Hearn says. "If you're the one with the most money, the lawyer will come after you first."
That's where an umbrella policy comes in handy. It provides a minimum of $1 million in coverage in addition to your home and auto liability coverage and covers you for offenses such as libel and slander -- which aren't just journalists' problems in the Internet age -- that aren't otherwise covered. Though $1 million in coverage will be adequate for most people, it's good to carry enough insurance to cover your net worth and the present value of your income, since judges have no qualms about garnishing wages. Even if you have considerable homeowner's insurance, having a trampoline or pool on your property may require more liability coverage than you currently have.
But what's the cost? A $1 million policy typically costs about $150 to $300 per year, according to the Insurance Information Institute. Each additional million dollars will cost less than that, but an umbrella policy from the same company that covers your house and cars may cut you a break on pricing. It also makes it less likely that you'll leave a gap in coverage, as a company that knows you have $300,000 in liability coverage under your homeowners policy won't sell you and umbrella policy that doesn't kick in until $500,000.
"Most companies that sell umbrella insurance require customers to increase their base liability coverage to fill such gaps, but it's wise to check," Hearn says. "Sticking to one company for home, auto and umbrella gives you discounts. It also makes the process simpler in the case of a lawsuit, since you will not have two separate companies handling two portions of your coverage."