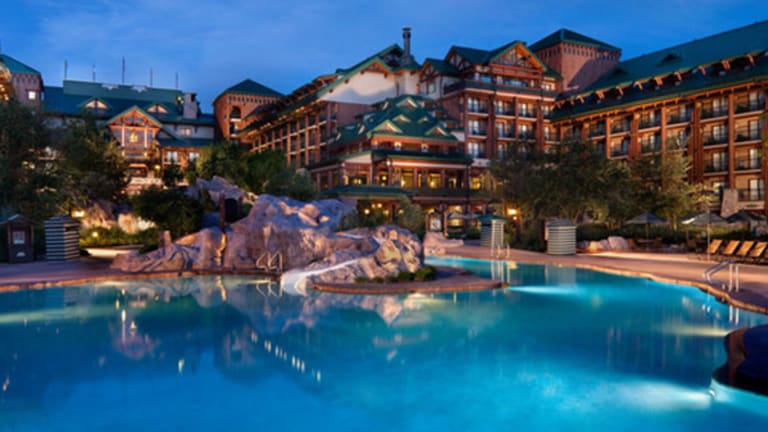 Why You May Want to Book Your Next Hotel Room Directly
It's war on between hotels and travel agents - and you can be the winner.
Call it a war within the hotel world - and you are in a position to win big.
The battle is between hotels, on the one side, and so-called online travel agencies ( OTAs) on the other. Examples of the latter are Expedia, Booking.com, etc. The fight is about money. The OTAs claim an ever bigger share of hotel bookings, and they accordingly are squeezing hotels for commissions - which range up to 30%, the amount paid by many independent hotels. Big chains may negotiate OTAs down to 15%, perhaps less. But do the math. On a $200 hotel room, at 30% that's $60. At 20% it's $40. At 15% it's $30.
Hotels very much resent paying that money and that is why they have launched a campaign to persuade consumers to book directly.
Some are sweetening the pot. Hyatt, for instance, has announced a perk where direct bookers who belong to the free loyalty program Gold Passport may get instant discounts up to 10% when booking online with Hyatt. Marriott, meanwhile, is offering free WiFi plus a "best rate" guarantee to direct bookers. Hilton, too, is offering discounts up to 10% for direct bookers.
Note, too, many hotel groups make it difficult - even impossible - to claim loyalty points on bookings made through OTAs. Those points of course can be cashed in on free rooms.
It's not just the big national chains that are sweetening the deal for direct bookers. In Hawaii, hotel management company Aqua-Aston Hospitality gives direct bookers at many of its hotels a $20 daily Starbucks gift card, for instance.
The argument isn't entirely one-sided. OTAs are firing back with their own loyalty programs, their stated commitment to showing a traveler real pricing transparency, and also there is genuine convenience in handling all of a trip at one site which, generally, will be an OTA (and rarely would be a hotel site).
Question: should you hop aboard the hotel book directly wagon?
Probably, yes - but advice from multiple experts is that, especially when dealing with small chains and independents, call the hotel and try for the best rate through that channel. Assume the hotel is paying a 25% OTA commission. That mean it has plenty of margin to work with. Our advice: demand that any resort fee be waived (that's $25 to $50 daily), insist on free WiFi and, if you want to push, ask for coupons for free breakfast daily. You will be surprised how many hotels will cave, because they really, really want direct bookings.
Understand this, you won't score that richly everywhere. Exactly where you are booking will help determine what kind of perks you can squeeze out of a hotel. William Frye, associate professor at Niagara University's College of Hospitality and Tourism Management, told of an experiment he ran. First the background: "In essence a 10% commission on a $129 per night rate for a hotel in a second-tier market such as Buffalo would cost the hotel $13 per night while that similar commission paid by a New York City hotel to an OTA for a $400 per night hotel room would cost the hotel $40. Obviously, there is increased motivation for hotels in typically larger, top-tier markets to implement a discount," said Frye.
Here's the on-the-money experiment by Frye: "I conducted an online comparison between Hyatt hotels in Boston and Buffalo for the same date in May 2016. There was no differentiation between the rates quoted on Hyatt's website and Expedia.com for the two Buffalo properties. However, when comparing the rates of the seven Hyatt properties in Boston for the same date there was a noticeable difference in rates. Each rate posted on the Hyatt website was less than that quoted on Expedia.com. The rate difference ranged from $3 up to $41 more on Expedia.com."
Note, too, there's another reason to consider booking directly. You may get better service in the event of a snafu. Said Lianne Haug, co-founder and CTO at Pana, a travel startup in Denver. "Hotels overselling rooms is more common than you think," Haug said. "When you don't book directly through the hotel, they don't feel obliged to help relocate you when they're out of space. And on the flip side, Expedia doesn't exactly have the best customer service. Each say that it's the responsibility of the other party, leaving you SOL."

Multiple sources also said many hotels allocate better rooms - and room upgrades - to direct bookers, not so much to OTA customers.
So should you book direct? Sure, if the hotel offers a genuinely sweetened deal. But know this is a war where you have the upper hand. Use it to your own advantage and, right now, the advantages are all yours.
This article is commentary by an independent contributor. At the time of publication, the author held TK positions in the stocks mentioned.