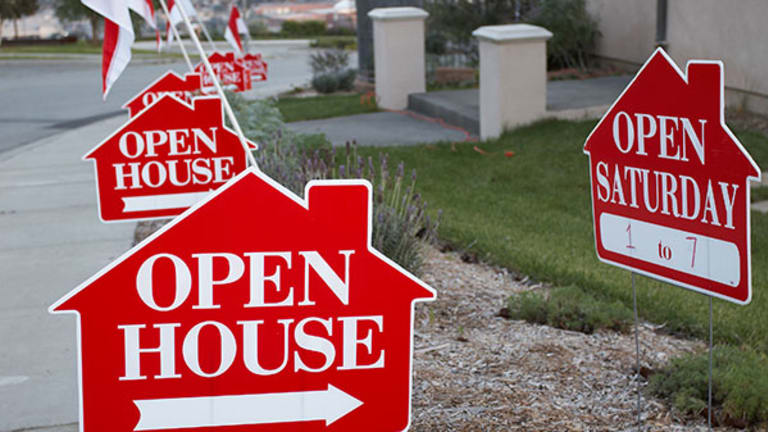 Publish date:
Why You Can't Live Where You Want To
The new math on house unaffordability - and pointers to where you actually can afford to live.
The new math on house unaffordability - and pointers to where you actually can afford to live.
You cannot live where you want to. That is the smack-in-the-face take-away from the 12th annual Demographia International Housing Affordability Survey. It looked at 367 metro markets in nine countries (the U.S. included) and it decided that just about every city on your wish list is beyond your wallet.
There is good news: some highly affordable cities beckon and indications are growing that at least some savvy home buyers are hunting for them. But follow the madding crowd, and you will go broke trying in the top towns.
Key to the Demographia scores are the affordability ratings, amounting to a calculation of median income in a city and how many multiples of that is the median house price. Keep the math simple with the U.S.'s cheapest metro - Cumberland, Md.-W.V. where the median household income is $39,900 and the median house price is $82,400. That produces a Demographia rating of 2.1 which is very affordable (anything under 3.0 is).
But then there is the opposite extreme such as the following:
* Hong Kong hit a new unaffordability record in 2015 when its median multiple reached 19.1. That means a house costs over 19 times what the average family makes in a year.
* Vancouver Canada topped the North America charts with a multiple of 10.8.
* San Jose paced the U.S. with a rating of 9.7.
* San Francisco followed closely at 9.4.
* London - with its rep for outlandish home prices - managed "only" 8.5.
* San Francisco and Los Angeles tied at 8.1.
* New York metro looks comparatively affordable at 5.7.
But note: Anything over 5.1 counts as severely unaffordable, said Wendell Cox, a co-author of the Demographia report.
That makes Portland, Ore. (5.1 ratio) and Seattle (5.2) unaffordable.
Why unaffordable? Consider Los Angeles. The median home price there, per Demographia, is $506,000. The median family income is $62,000. To afford that home, a family needs to goose its income up to maybe $165,000 using the common lender rule of thumb that a home should not cost more than three times income. There is a vast gulf between $62,000 and $165,000.
Buckle up, matters may get worse.

"It is very clear that housing affordability in the US has declined precipitously in the last three or four decades," Cox said. He elaborated that in 1970, the common income multiple for house prices was three times income. Now five times income is becoming a new normal in the best big cities and, said Cox, "it's getting tough for middle class people to survive."
But, said Cox, one trend is that "there now is more migration in pursuit of more affordable cities." Priced out of the big name town, some pioneers are hitting the road in search of more promising places. 
Like where? Here are Demographia's 10 most affordable major metros, all with scores below 3.0:
Most affordable (tie): Buffalo, Cincinnati, Cleveland, Rochester, Pittsburgh
(tie) Detroit, Grand Rapids, Oklahoma City, St. Louis
(tie) Columbus, Indianapolis and Kansas City
Here's how attractive the math gets. In Pittsburgh, where the multiple is 2.7, median household income is $54,100. Median house price is $148,000.
That makes homeownership - and a good life - realistic aspirations for many in the town.
Some of us even are looking abroad for affordable living, said Dan Prescher, who works with InternationalLiving.com. He pointed to top urban affordability picks for expats. High on his list are Panama City (because of the Canal, it's a great place for ex-pats, said Prescher); Quito, Ecuador, with 1.6 million people ("You don't give infrastructure to live there," said Prescher); and also Lisbon, Portugal, that European Union nation's capital.
Others go farther afield. Charlie Neville, 40, said he has lived in Prague for 14 years - he works as a marketing manager - and, he elaborated, "it's still very affordable - lunch is $5, rent on an 850 square-foot apartment three tram stops from the center is $500 and a half liter of beer is under $2."
Helen Iatrou, 45, recommended Athens, where she works as a journalist. She broke down the costs of life in Athens.
"I estimate minimum monthly expenses at just over 800 euros, taking into account the largest expense - rent - at 500 euros, and adding to that electricity, water, apartment common fees, a 30-euro monthly bus pass and 50 euros supermarket expenses per week," she said. "If you take into account a budget for travel within Greece or abroad, the figure would easily increase to around 1,000 euros or more."
Figure $1,200 per month to live comfortably in Greece's capital and, said Iatrou, obtaining legalized work status for Americans is straightforward.
Other cities intrigue you? Advice from experts is: go for it. Affordability in the top cities is not likely to improve. Which may put many of us on the road in search of where we can afford to live the way we want.
This article is commentary by an independent contributor. At the time of publication, the author held TK positions in the stocks mentioned.