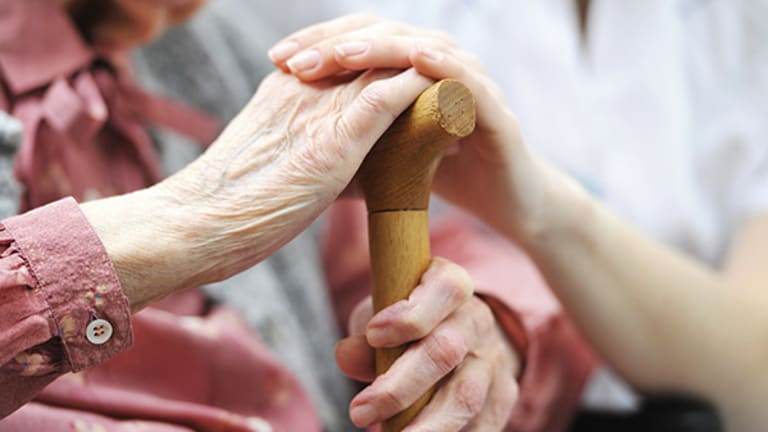 Why Uncle Sam Is Unlikely to Cover Your Long-Term Health Costs
A Nationwide survey finds that only one person in 10 has a plan for paying long-term care costs.
Most Americans are woefully unprepared to pay for long-term care because they think the government will come to their aid. Eric Henderson, senior vice president at Nationwide Financial, said they better not count on Uncle Sam to ride to their rescue.
According to the U.S. Department of Health & Human Services, seven of 10 people turning 65 today can expect to use some form of long-term care. But only one in 10 has a plan in place to pay for it. Henderson said that's likely because people have many misconceptions about how they will pay for it.
A survey by Nationwide found that seven in 10 affluent Baby Boomers mistakenly think the Affordable Care Act will cover their LTC costs in retirement. Henderson said Medicaid only covers LTC expenses for individuals with countable assets of $2,000 or less and Medicare covers only a portion of LTC care costs up to 100 days

"People don't like the 'use it or lose it' thought of long-term care," said Henderson. "They know that they might need it but they think they are going to be healthy, but the idea of paying that amount of money and never using it really turns a lot of people off."

Henderson said Nationwide has a new variable annuity feature that allows terminally ill owner-annuitants access to their full death benefit value prior to passing away. He added that the company's life insurance products offer a LTC rider that provides indemnity payouts, which means the monthly benefit is paid to the policy owner regardless of monthly expenses and does not require receipts for reimbursement.

Furthermore, he said Nationwide has a new LTC rider that allows for the children of aging parents -- the so-called Sandwich Generation -- to purchase LTC coverage for their parents and themselves.