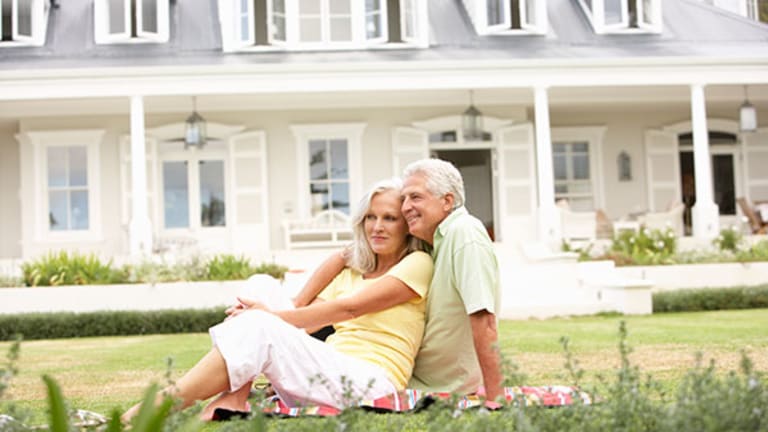 Why Traditional Retirement Is a Figment of Your Imagination
When considering retirement, we talk about shifting the balance of our lives away from active employment into something else. But is that a possible reality?
NEW YORK (MainStreet) -- When we talk about retirement, we talk about shifting the balance of our lives away from active employment into something else—and it causes a lot of anxiety for nearly every American worker.
Once, retirement meant collecting Social Security checks, puttering around the house, traveling, maybe some golf, volunteering and generally not having to punch a clock. You'd let the gold watch glint under the Florida sun. Now, retirement is a nebulous concept that has no universal definition, especially when you cross-examine 20-, 30-, 40-, 50-, and 60-somethings, according to the Transamerica Center for Retirement Studies, with attitudes ranging from "cautious" to "committed" to "frazzled." In many senses, it's a work-until-you-drop world, at least with many retirees taking on encore careers after they've officially left the workforce.
Retirement isn't a monolithic concept, in other words. it's a moving target that's as much about financial security as it is about personal identity. And yes, managing depression in retirement is often as big an issue as strategizing financial planning. 
"Sixty-five is just a number - many of us will live to 80 or 90 or older - and it makes for a difficult savings equation," says Catherine Collinson, president of the Transamerica Center for Retirement Studies (TCRS) and author of the report "Retirement Throughout the Ages: Expectations and Preparations of American Workers." She says that the traditional model of working to "retirement" may still hold for some people. For others, because of their financial situation, they have to see so-called retirement as part of a work-life continuum.
According to the report, American workers have added more legs to the "three-legged stool" of Social Security, employer pensions and personal savings in organizing possible sources of retirement income. Supporting the idea of a work-life continuum, 37% of respondents plan to, indeed, work after they leave "work," and 23% hope to take advantage of defined benefit plans (whereby employers allocate some earnings to reward former employees based on years of service and other factors). Another 13% will dip into home equity for income, and a lucky 11% count on inheritances to stem the tide of expenses in their 60s, 70s and beyond.
"More and more people in the workforce, based on our research, envision retirement as a transition as opposed to a specific moment when they stop working," Collinson says—a transition from full- to part-time work, for instance, or seeking out opportunities that are less demanding and lucrative, but more personally satisfying.
Maintaining some work obligations after retiring means that you can continue to draw a paycheck, which helps preserve whatever pre-retirement savings arrangements you've made.
"Income and enjoyment become equal factors and motivations," Collinson says. "As we continue to earn income, it enables us to continue saving, instead of dipping into savings, which can help our nest eggs last. The enjoyment factor also pays dividends—community, camaraderie, shared goals and feeling that you're making a difference."
So, what does this change look like?

Personal agency, for one, has never mattered more than now. In the post-recession economy, our control over the small decisions that have a big impact is not an illusion, it turns out. It's an imperative. And, it's a complete reversal of the hands-off guarantees represented by old-age insurance programs.
These programs, across the U.S. and Europe, may be built on private or public pensions, but they share the same original intent: part-Socialist reward for the bone tired worker and part-Enlightenment assurance that the state will act justly on behalf of its citizens. Some of these programs, like our Social Security, perpetuate through automatic contributions, and the money you put in today comes back to you one day (you hope). Some, like the standard 401(k), are augmented by work-sponsored retirement plans that encourage personal agency and represent a modicum of corporate social responsibility.
Sure, income fluctuations over a career, inflation, bull and bear markets, and a government's capacity to pay back what it's borrowed against Social Security are factors in a worker's personal equation.
Yet, there's a lot that workers can do to gain control over their circumstances, and focusing on quality of life can help guide future retirees in financing personal goals. Even as retirees think about transitioning into different kinds of work after retirement, they are also thinking about transitioning into a different physical lifestyle—cognizant of the shifting health landscape, for instance. "Aging in place," as it's known, is an increasingly popular option for homeowners nearing retirement, especially as renovations are often less expensive than buying that dream house and catamaran in Boca, say.
AARP encourages individual agency through a program called "Life Reimagined"—a "work program" that pairs experts and guides with individuals looking for guidance on what's next in order to evaluate where they want to be next week after their office send-off, or where they want to be in 20 years.
"Where" is more than just goal setting, too. It's literally about geography. AARP's 2014 "Home and Community Preferences for the 45+ Population" survey, conducted under the aegis of its Livable Communities initiative, reports that 78% of respondents prefer to stay "in my current residence as long as possible" and 80% say they'd "like to remain in my community for as long as possible."
Devorah Lanner, communications director for AARP Nebraska, cited in March by CBS as the best place for retirees, says that a low unemployment rate there is attractive for seniors as they consider post-career options.
She reports that Nebraskans are choosing to stay put for the state's overall quality of life, otherwise known as livability (AARP offers its own index to that end), but also because the network of connections a person makes in the place he's lived represents a kind of personal livability index.
"At AARP, we have a definition of a livable community—affordable and appropriate housing, supportive services, adequate mobility options," Lanner says. "All of these things facilitate personal independence and the engagement of people in their communities with the people they care about."