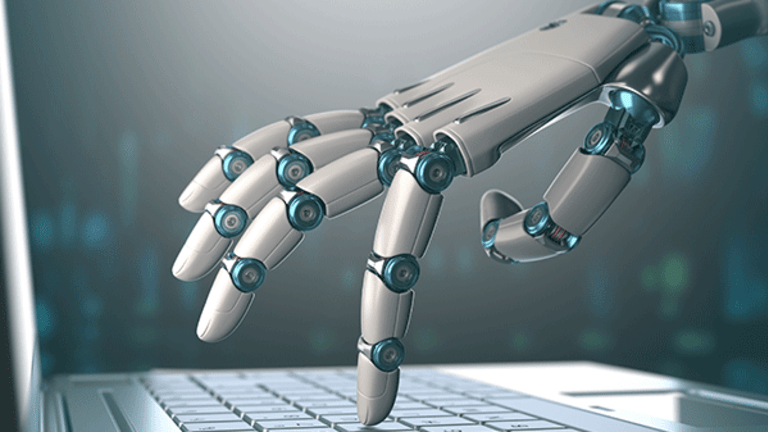 Why Robo-Advisors Will Not Replace Human Financial Advisors
The new trend of robo-advising may be grabbing a lot of headlines, but is the new way to invest right for everyone?
The new trend of robo-advising may be grabbing a lot of headlines, but is the new way to invest right for everyone?
"The explosive growth in popularity of robo-advisors is being fueled by many of the same demographic and psychographic shifts driving disruptive technologies in industries like travel, medicine and real estate, to name just a few," said Carla Dearing, CEO of SUM180, an online financial planning service.
Dearing said robo-advising has become popular because getting financial advice online makes sense to so many who are used to getting their questions answered via Google. She adds it also dispenses with the prevailing regulatory guidelines in a matter of seconds, and the online tools give reluctant savers an opportunity to build a comfort level in privacy before taking the next step.
"Far too many people, again young and old, are ignoring the problem of saving and preparing for the future," Dearing said. "The traditional personal advisory service model of financial services firms, even at the white-glove level, has not fueled broad adoption."
However, Dearing says robo-advisors are not for a vast number of savers and can't replace real-live advisors.
"All this said, money is emotional and there are always intangibles to consider in deciding what to do next, which cannot be captured by robots," she said.  "The best (human) advisors will gather all your information and then explore choices with you…Online financial services will not be able to make this emotional connection with clients, at least not in the foreseeable future. Combining the benefits of online advice with human advice, delivers the best of both."
Kai Stinchcombe, chief executive at True Link Financial — which offers semi robo-advising for pre-retirees and retirees — said his clients generally have a goal for stable and consistent returns through retirement and want to preserve their savings as much as possible.
"That's why we chose a semi robo-strategy," Stinchcombe said. "The removal of the brick & mortar allows us to pass along the cost savings onto our clients… However, each retiree is different so it's important we also have human advisors."
Others add that while robo-advising is a good fit for some, the more complex one's needs get the more a human element may be needed.
"Robo-advising should work well for those with very basic planning needs or smaller investment portfolios that would not need the services of a full-fledged financial planner," said Andy Yadro, an Investment Advisor with Googins Advisors in Madison, Wisc. "Most robo-advisors are transitioning to a hybrid model where a human component is being added to the planning process. This could broaden the appeal beyond those requiring only basic planning, but it can never replace a holistic financial plan."
Yadro adds as investors continue to grow their wealth and the complexity of their financial lives, the need to graduate from robo-advising eventually will become clear to them.
"Robo-advisors aren't for everyone," said Arturo Neto, founder of Orenda Partners. "In my opinion, they are designed for investors without the knowledge, desire, time, or interest in managing their own money. They start with a model portfolio, that an investor chooses or is slotted into based on their investment profile - and then it gets rebalanced based a rules-based methodology."
The biggest question about robo-advisors is how they will be viewed when the market isn't doing so well, Neto said.
"One of the most valuable services that human advisors provide is the psychological part of investing — the hand holding, the communication, etc.," Neto said. "We have been on an eight year bull market so investors haven't needed to 'talk' to anyone about what to do when their portfolio is down 10 or 15%. That day is coming and only then will we figure out which type of client is robo-advising really for and which ones need a person to talk to."