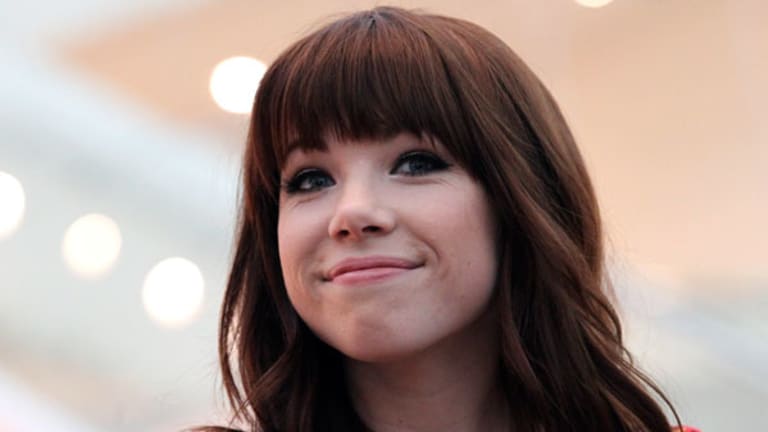 Why Radio Is the Last to Play the Biggest Song of the Summer
Now what you watch online at the office matters more than what's playing over the air during the weekend.
Now what you watch online at the office matters more than what's playing over the air during the weekend.
PORTLAND, Ore. (TheStreet) -- When the most popular song of the moment isn't necessarily the one on the radio or anything being sold in stores or even online, what makes it the definitive song of the summer?
Increasingly, you do.
There used to be a simple formula to this: Release a single to radio sometime in spring, make a video shortly thereafter, let it ferment for a few months and then watch the money roll in just in time for a summer tour. Katy Perry's people at
Capitol Records
have mastered this method and dropped
I Kissed A Girl
in April 2008 to make it that summer's biggest single, then held off until early May 2010 to launch that summer's gigantic
California Gurls
.
In 2009, The Black Eyed Peas and
Interscope Records
waited until May 21 to release
I Gotta Feeling
and it still took over the summer charts by the Fourth of July. Even now-defunct LMFAO and Interscope managed to pull it off after releasing
Party Rock Anthem
in early March 2011, only to see it sell 7 million downloads by July and appear in a
commercial for the
Kia
Soul by August.
But last year was different, and it threw a crowbar right into the machine. Carly Rae Jepsen, by rights, was nowhere close to the U.S. charts the winter before. Her little earworm
Call Me Maybe
was released on a small label in Canada in September and, while it performed admirably there in Jepsen's home market, it took some well-placed tweets from Justin Bieber in January 2012 to give it some momentum. Jepsen's modest video for the song started racking up hits on YouTube just before Bieber, then-girlfriend Selena Gomez,
Disney
(DIS) - Get Report
kid Ashley Tisdale and
Nickelodeon
band Big Time Rush put up their own YouTube video for the song that February.
Call Me Maybe
climbed slowly up the U.S. charts through March and April, but got a big boost in may when the
posted a lip-dub version of the song in May. A version with
Jimmy Fallon and The Roots
on NBC's
Late Night
followed. By the time the Crystal Palace football club, the U.S. Swim Team, the Miami Dolphins Cheerleaders, The Chippettes, members of the U.S. military and Cookie Monster released their versions in July, the song was in the middle of a nine-week stint on
Billboard
's Hot 100.
So what? So Jepsen and her backers made it happen largely without the major label infrastructure, the radio airplay or the traditional video (seriously, Jepsen's original is a tragedy compared with the various interpretations). It got some big, Bieberian help, sure, but it carved into summer pop territory usually reserved for Perry, the Black Eyed Peas, Diddy, Christina Aguilera and other major label money piles. It put Jepsen up with Aguilera and Mariah Carey as the only women to make their debut with the biggest hit of the summer (Carey's 1990 hit
Vision of Love
and Aguilera's 1999 single
Genie In A Bottle
).
It also finished ahead of Perry's
Wide Awake
, Maroon 5's
Payphone
, Gotye and Kimbra's
Somebody That I Used To Know
and fun.'s
We Are Young
-- all huge songs with a whole lot more production and polish on them than Jepsen's bouncy little tune.
It showed the was potential of going around the U.S. music machine directly to listeners, and it did so with a whole lot of free, nonradio trial. It still boggles the mind that Google would set up a streaming music service to take on
Pandora
(P)
and
Rdio
when its best internet radio solution -- YouTube -- already exists.
Even
Google
(GOOG) - Get Report
CEO Larry Page had to admit as much last fall after YouTube helped yield another unorthodox hit: Psy's now-ubiquitous
Gangnam Style
. Initially released in mid-July,
Gangnam Style
hit the top of YouTube's music chart by the end of August and made its horse-dancing, toilet-sitting, car-flashing video a part of pop-culture lore. With $2 per 1,000 pageviews, Psy made more than $1.2 million on the video alone by November.
Page called
Gangnam Style
"a glimpse of the future" as Psy was able to make a bonafide bankable hit through a video/download approach that had since been reserved for novelties such as
The Bed Intruder Song
or Rebecca Black's
Friday
. It no longer needs airplay to be a hit. It no longer needs major label backing to be a hit. It just needs to catch people's attention and hold it. Instead of Universal Music dictating what its summer hit would be, it found itself buying those hits from Jepsen and Psy's labels.
That said, there's a strong chance order will be restored this summer. Pink and fun.'s Nate Ruess seem hell-bent on reviving the adult contemporary ballad with
Ciara's back and throwing a
and
and
are trying to recapture a little of their 2000s playlist space.
But they're not guaranteed anything. As of Memorial Day weekend, those heavyweights were staring up the charts at a pair of gawky kids from Seattle named Macklemore and Ryan Lewis. Not only did their
top the Billboard Hot 100, but it came off of their independently produced and released album
The Heist
and has been getting much of its juice from
Microsoft
(MSFT) - Get Report
and
Miller
(TAP) - Get Report
commercials and -- where else? -- YouTube, where the song's video has picked up more than 35 million views.
Does it have the staying power to the
the
song of the summer? Hard to tell, but there's a chance that those lyrics Macklemore is spitting on your YouTube playlist now will be pumping out of seaside speakers a few months from now.
-- Written by Jason Notte in Portland, Ore.
>To contact the writer of this article, click here:
Jason Notte
.
>To follow the writer on Twitter, go to
.
>To submit a news tip, send an email to:
.
RELATED STORIES:
>>How Tapping The Jewish Beer Market Begat A Plan
>>Sierra Nevada CEO Makes East Coast Beer Run
>>Craft Brew Founder Widmer Savors Results
Jason Notte is a reporter for TheStreet. His writing has appeared in The New York Times, The Huffington Post, Esquire.com, Time Out New York, the Boston Herald, the Boston Phoenix, the Metro newspaper and the Colorado Springs Independent. He previously served as the political and global affairs editor for Metro U.S., layout editor for Boston Now, assistant news editor for the Herald News of West Paterson, N.J., editor of Go Out! Magazine in Hoboken, N.J., and copy editor and lifestyle editor at the Jersey Journal in Jersey City, N.J.