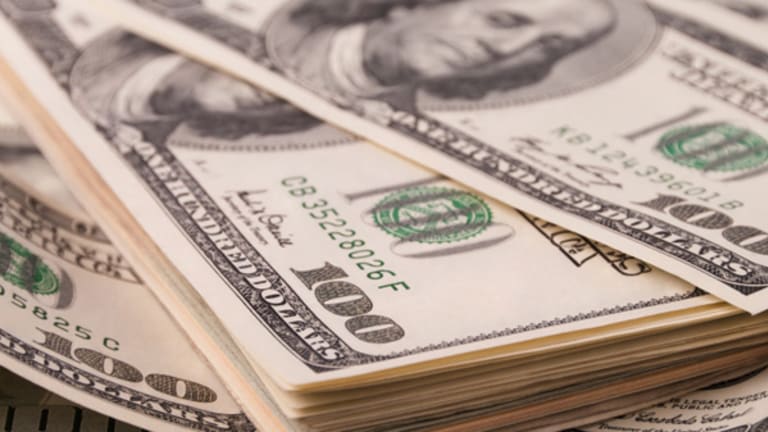 Why Mortgage Rates and Applications Are Both Up
You'd think homebuyers and refinancers would wait a week or two to see if rates go back down. Nope.
NEW YORK (
) -- Homebuyers got a surprising case of sticker shock this week as mortgage rates rose significantly, adding potentially thousands of dollars to the cost of a home purchase.
Equally surprising: Rising rates didn't stop home hunters from applying for a mortgage or from refinancing their current mortgage.
Here's how it all breaks down.
BankingMyWay's Weekly Mortgage Rate Tracker
shows 30-year fixed rate mortgages climbing to 3.73% from 3.52% for the week.
Across the board, rates rose in other categories, including 15-year mortgages (to 3.09% from 2.93%) and five-year adjustable-rate mortgages (to 2.82% from 2.60%).
But it's the 30-year figure that really stands out. While a rate of 3.73% remains historically low, a weekly jump of 200 basis points shows that banks and lenders see momentum in the U.S. economy in general and the housing sector in particular.
With positive headwinds in both categories, mortgage lenders believe they can get away with charging higher rates, as demand for new homes is on the rise and buyers won't be scared off.
Typically, interest rates rise in a strengthening economy and fall in a declining one. Higher mortgage rates could suggest higher inflation, which makes the cost of products and services higher for consumers.
But consumers aren't seeing higher interest rates in other loan categories, including auto loans, which have remained fairly stable since Jan. 1. That may mean the rise in mortgage rates is an outlier and that homebuyers may want to wait a week or two to dip their toes into the loan market to see if rates go back down again.
That seems, however, to be the exact opposite of what homebuyers and refinancers are doing these days.
According to the
Mortgage Bankers Association
, U.S. mortgage applications rose by 3.4% for the week ending Feb. 1.
The MBA says the pure Purchase Index (not counting refinancings) is at its highest level since May 2010. The MBA pegs the average 30-year fixed rate mortgage bought by consumers right where BankingMyWay.com has it -- at 3.73%. Meanwhile, refinancing activity rose 4% for the week, a big figure for a seven-day target period.
The mortgage loan figures suggest that consumers know exactly what they're doing. When they see rates rising, as has been the case in the past week or so, homebuyers and refinancers jump off the fence and lock in a good rate before it rises even further.
This "take no chances" approach makes sense at that level -- when interest rates rise, mortgage applications follow, at least for the short term.
Consequently, mortgage loan consumers have an interesting decision to make this week: Is it wiser to grab a 30-year rate around 3.7% now, or wait a week or two and hope rates go back down?
Apparently, homebuyers and refinancers are opting to act now, and not risk rates rising further in the weeks and months ahead. That points to a healthier housing market, just as consumers head into the all-important spring buying season.