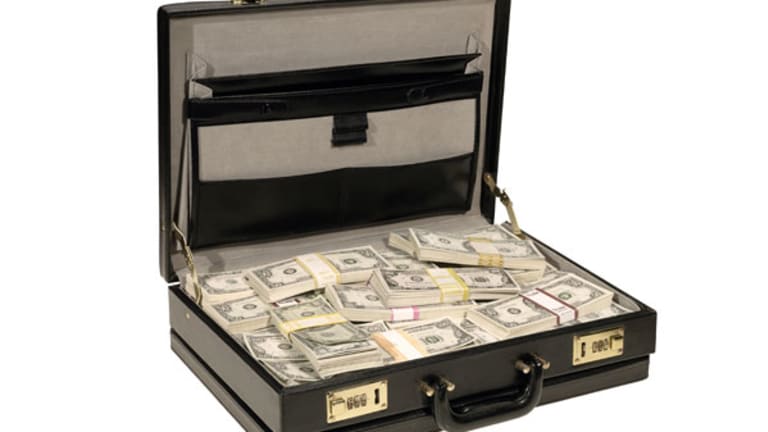 Why More People Are Performing DIY Home Renovations
70% of current renovation projects are DIY and/or involve help from family or friends. Is it the economy or something else?
NEW YORK (
)--Everybody is his own Bob Vila thanks to the Internet.
Home renovations are daunting undertakings, wearing on people's patience and draining their wallets. But an increasing contingent of U.S. consumers has realized the benefits of DIY to help with savings and is leveraging the power of social media to stoke the creative muse and summon the budgeting gods in one fell swoop.
In fact, a whopping 70% of projects involve DIY and/or some help from family or friends, according to a GfK conducted on behalf of MainStreet.com. Even with the market in recovery mode there are lingering concerns about
payroll tax increases
and
the sequestration
that are making people look for innovative budgeting techniques. After all, these can be financially draining processes, and every penny counts: Some 35% of respondents plan to spend between $1,000 and $5,000 quarter of Americans, whereas a almost a quarter will spend under $500 and almost another quater between $500 and $900. Only 12% will spend more than $5,000. As the weather warms up, 22% of respondents are looking to their garden or landscaping for their next home improvement project, while 14% have their eye on bathrooms, with 12% looking at the kitchen and 12% the family/living room. And they've foregone expensive contractors in favor of logging on, learning and mustering a little elbow grease.
Also see: Should You Give Your Realtor a Second Chance
Janette Church, a budget home improvement
in Dallas, is currently undergoing a home renovation on her Lennar spec-- laying nailed-down, hand-scraped hardwood flooring. She will lay it herself with her family for about $3 per foot, whereas retail costs at least $8 per foot. With 700 feet of wood total, she's saving about $3,500.
Church thinks the proliferation of home improvement tips on TV has made the DIY instinct more widespread but that social media has made it catch on as an actionable endeavor.
"I think that more and more people are deciding to do things themselves when renovating their homes because there is a plethora of online tutorials available, with step by step pictures showing users how to easily achieve their goals," she said. "I think the movement was started with several popular shows on HGTV and TLC; however, currently, Pinterest is driving homeowners to have the confidence they need to be able to do it themselves." Church's renovations have been numerous. She renovated her kitchen for $750, whereas a hired contractor would have cost $5,000). And instead of the costly endeavor of replacing the light fixtures and door knobs in the house as time wore them out, she used oil-rubbed bronze spray paint (a Pinterest lesson) to save a total of $2,000.
Laurie Reeve, a professional organizer in South Jordan, Utah and author of
5-Step Organizing
(Red Crown Publishing, 2009), said social media has been the impetus behind her home improvement initiatives.
"We started our home renovation solely because I joined Pinterest in October 2012," she said. "I became inspired by all of the fantastic ideas and testimonials about how easy and cost effective the projects are."
Once a bit timid toward massive home improvement undertakings, Reeve said Pinterest has allowed her to understand the process visually and gain confidence.
Also see: New Mortgage Lending Rule Intended to Protect Borrowers May Hurt Self-Employed
"The photographs and step-by-step tutorials gave me the courage to give it a try even though I'm 50-something in age," she said. Her first project was renovating the half bath on her main floor. She began by staining the builder's grade honey oak cabinets by following the tutorial she found on
. Then she framed her builder's grade mirror using a tutorial she found
. She
and the molding using more tips before replacing the linoleum floor with tile. Now she's onto replacing the laminate countertop with granite.
Brooke Ulrich, who runs the budget renovations site All Things Thrifty, has had her
"pinned" over 312,000 times . There is a hunger and viral, addictive nature to this exchange of information. Just yesterday, she helped a friend paint and jazz up a dresser she bought second-hand for $15.
"I think people are embarking on DIY projects more because of how much money they can save by doing it themselves," Ulrich said. "After she bought enough spray paint for the project, the dresser ended up costing about $40, and it is darling."
The hardcore, grit-in-the-fingernails nature of home improvement once seemed inaccessible to lay people. But technology has allowed wanna-be self-renovators the ability to address the ancient craftsmanship with some craft.
Claire and Lee Berlinsky have been immersed in renovating their 1930s duplex in Charleston, S.C. and turning it into a family home. The refurbishing, estimated to take eight or nine months, will focus on the home's interior, and with a little self-initiative, the Berlinkys have managed to save.
"In salvaging and conserving most of the antique re-sawn oak floors with mahogany inlay, we are able to splurge on reclaimed flooring for their kitchen, from a local reclaimed wood resource," said Lee Berlinsky.
Also see: Would You Buy The Ariel Castro House Where He Brutalized Three Women?
Claire Berlinsky forewent an expensive interior designer and instead used online resource Houzz to help her plan.
Along with hammers, nails and spackle, technology has become just an integral a tool in home renovations such that DIYers can't go without it.
"I use the online platform to find all of my home's new plumbing fixtures, cabinetry, tiling, appliances and bathroom vanities," she said. "I take my iPad with me to various businesses and they source the materials for me."
--Written by Ross Kenneth Urken for MainStreet