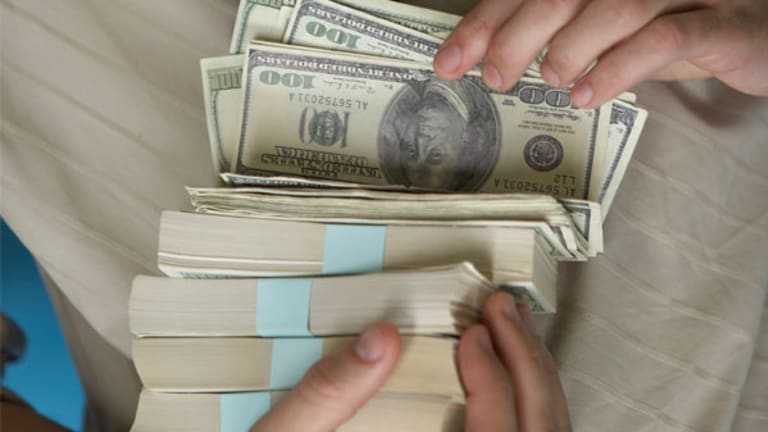 Publish date:
Why It's Good the Unemployment Rate Stayed at 8.3%
Here's why it may be good the February unemployment rate stayed stagnant even as we added 200,000 jobs.
Here's why it may be good the February unemployment rate stayed stagnant even as we added 200,000 jobs.
NEW YORK (
) -- The economy added 227,000 jobs in February, making it the third consecutive month payrolls increased by more than 200,000. But for the first time in six months the unemployment rate didn't budge -- it remains stuck at 8.3%.
That might sound like a mixed bag, but in fact the stagnant unemployment rate may be one of the true bright spots in the recent
because it shows just how much the labor market is growing. The unemployment rate takes into account only the percentage of working-age Americans who are out of work but actively looking for jobs. That means if millions of people give up looking for work, the unemployment rate may drop even without many jobs being created. It's counterintuitive, we know, but it's exactly what has happened on and off since the recession ended.
As the jobs recovery has gained momentum in recent months, though, more of those who stopped looking for work have been
inspired to start again
. As the chart above shows, the labor force participation rate -- which measures the total percentage of the population employed or looking for work -- increased for the first time since August, going from 63.7% in January to 63.9% in February. The danger is that with more people looking for jobs again, the unemployment rate might spike up, but it didn't.
"The fact that the extra people looking for jobs isn't ticking up the unemployment rate is really a good sign," says Steve Blitz, senior economist at
ITG Investment Research
. As he points out, this shows the labor market is inching back to full employment while simultaneously creating just enough positions to keep pace with the growing workforce.
To be sure, it would be a stretch to say the labor market is suddenly healthy again. In fact, there are entire sectors of the economy related to the housing industry that have a very long road ahead to recovery. What's more, there is always the chance that
unemployment will tick up
in the coming months if the flow of people into the workforce begins to outpace the number of jobs created.
For right now though, there's plenty to be optimistic about. As Blitz puts it, "It's hard to find a cloud in the silver lining here."
>To submit a news tip, email:
.
Follow
TheStreet
on
and become a fan on