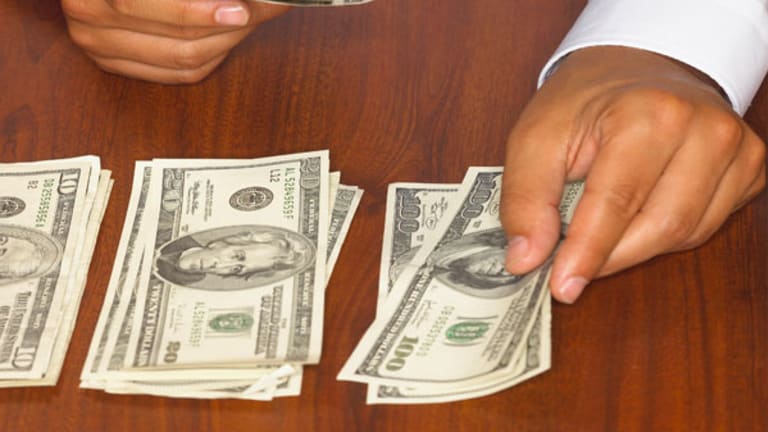 Why Home Sales Fell Last Month
Blame higher rates and anxious buyers dithering as a government shutdown cast a shadow over the markets.
NEW YORK (
) --
fell significantly from August to September, and real estate industry experts are pointing to higher interest rates and skittish consumer sentiment for the decline.
The National Association of Realtors is out with data this week showing its benchmark
fell from 107.6 in August to 101.6 in September.
The NAR says that "higher mortgage rate and higher mortgage prices curbed buying power" in September, and the lead-up to the federal government debt standoff Oct. 1 didn't help matters, either.
Also see: Good News in Housing With No Declines in 300 Markets>>
"Declining housing affordability conditions are likely responsible for the bulk of reduced contract activity," says Lawrence Yun, the NAR's chief economist. "In addition, government and contract workers were on the sidelines with growing insecurity over lawmakers' inability to agree on a budget. A broader hit on consumer confidence from general uncertainty also curbs major expenditures such as home purchases."
Yun is fairly bearish on sales of existing homes, although residential home prices should weather the storm - at least for the next 60 to 90 days or so.
Overall, he says, pending home sales are at a 2.5 year low on a year-to-year basis. And that's a troubling sign for the near-term future on home sales.
"This tells us to expect lower home sales for the fourth quarter, with a flat trend going into 2014," Yun says. "Even so, ongoing inventory shortages will continue to lift home prices, though at a slower single-digit growth rate next year."
Also see: Home Flippers Are Back, But Sticking to the High End>>
One factor that could derail that prediction are U.S. mortgage rates, which fell last week. According to the
BankingMyWay Weekly Mortgage Rate Tracker
, the average 30-year fixed mortgage rate fell from 4.37% to 4.26%. Those numbers are roughly supported by
Freddie Mac
, which has 30-year rates falling from 4.57% in early September to 4.13% in late October.
Historically, lower
lead to stronger home sales, not weaker home sales.
But in a residential home sales market with myriad moving parts, lower
alone -- if they remain low, which is no guarantee -- may not be enough to propel the housing market forward. A stronger jobs picture, more robust consumer sentiment and some stabilization among warring political factions in Washington, D.C., would all also have to round into form to keep home sales churning.
That may still happen, but after some solid numbers coming out of the real estate market (see
and
), the NAR report is a sobering one for the real estate market.