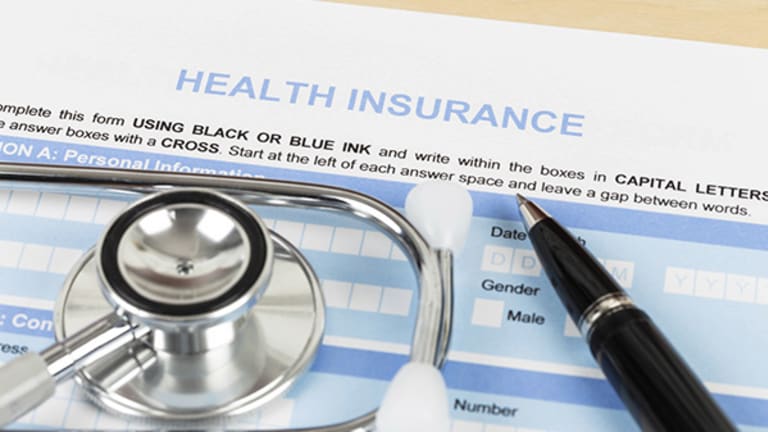 Why Gen X Is So Dissatisfied With the Affordable Care Act
Gen X-ers are facing increased costs for health insurance in 2014 like their counterparts.
NEW YORK (MainStreet) — At the last minute before the period for open enrollment ended in 2013, Darren Hall, a 45-year-old Sacramento swimming pool contractor bought his health insurance plan grudgingly.
Although Hall has full medical and dental coverage through Blue Cross now, he is shelling out $413 each month.
Compare Today's Low Mortgage Rates
"That is a truck payment," he said. "I watch the $413 going out each month. It's like flushing it down the toilet and I hate having it. "
Hall considered foregoing health insurance and just paying the penalty instead. Unwilling to take the chance that without any coverage, he could easily wind up racking up thousands of dollars in medical bills that he could not afford, Hall bought the silver plan.
"I'm just one of these people that if I don't have insurance, I predict something will happen," he said. "The thought crossed my mind to just pay the penalty since it is peanuts compared to what I am paying, and I go to the doctor maybe once a year."
Gen X-ers are facing increased costs for health insurance in 2014 like their counterparts. The coverage they are receiving is better than what was offered in 2013, but since many of them are now insuring children while also paying their mortgages and paying down old student debt, Gen X-ers may "feel the pinch rather acutely," said Carrie McLean, director of customer care at eHealth.com, an online health insurance exchange based in Mountain View, Calif.
"Since many of them are in their prime earning years, they may be less likely than younger persons to qualify for government subsidies designed to lower the cost of coverage," she said. "Earning just 1% too much to qualify for government subsidies can increase what you need to pay for coverage by double digits."
Without subsidies, Generation X-ers who are 35 to 44 years old are paying an average of 23% more for individual coverage and a whopping 45% more for family coverage in 2014 compared to 2013, according to eHealth data. The average premium for individual plans is $255. Millennials, or those who are 25 to 34 years old, pay an average of $204 while the average among all age groups is $257.
Gen X-ers who are a little older face similar challenges. While the cost of coverage for younger Gen X-ers matches up with overall averages across age groups, Gen X-ers in the 45 to 54 age range are being asked to shoulder even costlier premiums. Without subsidies, consumers in the 45 to 54 age range are looking at an average premium of $336 per month for individual coverage in 2014, compared to an average of $257 among all age groups, eHealth data reported. In 2013, they were paying an average of $270 per month. For family coverage they are shelling out an average monthly premium of $751 in 2014, compared to an average of $637 among all age groups while in 2013 they were paying $493.
The good news for Gen X-ers is that it has never been easier to get health insurance. Some Gen X-ers may have been raised without coverage and others may have gone uninsured in their younger years or during the great recession.
"Now the health reform law has provided them and their growing families with guaranteed access to coverage," McLean said. "Generation X-ers who may have seen their parents struggle or go bankrupt with medical debt will likely not have to put their own children through quite the same stresses."
Unlike their counterparts, Gen X-ers are employed full-time at a higher rate than other generations with 59% compared to 50% of Millennials and 40% of Baby Boomers, said Hector De La Torre, executive director of Transamerica Center for Health Studies (TCHS), a Los Angeles-based non-profit that conducts healthcare research. This translates to a greater percentage of people who receive health insurance through their employer or a spouse's employer more than other generations with 62% of Gen X-ers compared to 51% of Millennials and 55% of Baby Boomers.
Only 8% of Gen X-ers are newly insured and obtained health insurance primarily through new health exchanges or government sponsored programs – no differently than the general population, he said.
This data dovetails with the 78% of Gen X-ers who said in a recent TCHS survey that they have not noticed a difference in their health insurance since the Affordable Care Act was enacted. The survey also found that 61% of Gen X-ers said they will either continue coverage through their employer or keep their current insurance plan with 24% who are not sure of their future plans.
While the majority of Gen X-ers are familiar with the new health insurance exchanges, most have not needed to access them with 48% who said they did not have the need to visit the website or call, which mirrors 48% of the general population, the survey found.
Some 79% of Gen X-ers said they are satisfied with the quality of the health care system along with 78% of the general population who echoed the same sentiment.
As open enrollment begins in November, consumers can look forward to increased competition among the insurance companies.
"The pricing of health insurance for both private and exchange ones has flattened some from multiple reports," he said. "More insurers are engaging in various health marketplaces for individuals and businesses."
Consumers should start examining their options now before they enroll in the same plan again, said Michael Mahoney, senior vice president of consumer marketing for GoHealth, a Chicago-based online exchange for health insurance.
"People who sit back and do nothing during the annual open enrollment period will be automatically reenrolled in their previous health insurance plan," he said. "While auto-reenrollment is a fail-safe way to prevent you from experiencing a gap in coverage, it can also cause you to pay too much for health coverage each month and miss out on health insurance plans that might better suit your needs."
Consumers should expect some changes to occur for 2015. Health insurance companies are adjusting their rates, so prices will increase and your current plan may no longer be the best value, he said.
"There will also be a different selection of health plans available," Mahoney said. "To ensure you are maximizing your monthly savings and enrolling in the best plan for your needs, review your coverage options."
Written by Ellen Chang for MainStreet.