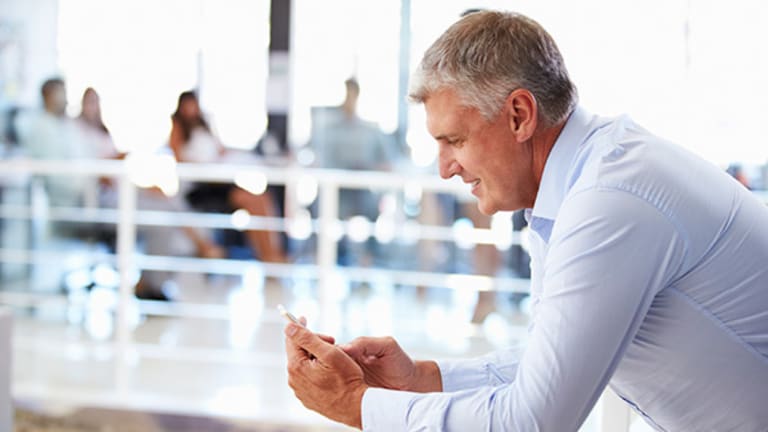 Why Flip Phones Are Coming Back
Smartphone sales have stalled; guess what consumers are buying instead. Retro is cool again.
Editors' pick: Originally published May 6, 2016.
Smartphone sales have stalled - that is fact, reported by research outfit IDC and underlined by Apple's recent quarterly results where it sold 16% fewer iPhones than in the year ago quarter.
But the big - shocking - news just may be that sales of flip phones (aka dumb phones) are ticking up. Last year 24.2 million feature phones shipped in the U.S., up almost 2 million from the prior year. Even fashion guru Anna Wintour - of Vogue fame - was photographed in 2014 staring into a flip phone.
Questions: who is using flip phones? Why? And could you join that club?
Know that a flip phone will save you money, and it just might be cooler.
The bottomline question about a flip phone is cost. At BestBuy a z222 flip phone costs $6.99. That is with no contract. Standby time is ten days. Not hours. Days. A Straight Talk prepaid plan costs $30/month for 1,500 talk minutes and unlimited texting.
Buy an iPhone and it may be $600+. Add an unlimited talk, text, data plan at Straight Talk and that is $45/month.
Over two years, the z222 costs about $725. The iPhone costs $1,680.
Even better: a flip phone may be a new sign of cool. James Gardner, with digital experience agency Connective DX in Boston, said there's a phenomenon he called "reverse status signaling." In conventional status signalling we flaunt our wealth via brands like Louis Vuitton and BMW. But in reverse status signalling we "turn this on its ear. It typically but not always happens in once-prestigious categories that have lost their exclusivity and gone mainstream," said Gardner.
"Smartphones were once scarce and accessible only to the elite," Gardner added. "Now, they're mainstream and have become, not a signal of power, but instead a sign that you're a corporate drone who's tethered to their job and email 24x7. Reverting to a flip phone—or NO phone at all—subtly tells the world that you report to nobody. You are the boss."
Craig Buzz Conroy, an aviation/business researcher, insisted that many celebrities use flip phones "for their closest private contacts." He added that "flip phones are not as hackable as a smartphone. Therefore, the data breach and the privacy breach is minimized."
Multiple experts said that security advantage may be real, especially with older flip phones that were designed just to talk and text. They have fewer access points and, therefore, probably are harder to hack.
But security is not the top reason cited by flip phone users. Real users have their personal explanations for why they use flip phones.
Vipul Sharma, a 35 year-old digital video professional based in Manhattan, said he has used a Motorola StarTAC, a phone that was wildly popular after its 1996 release. Some 60 million StarTACs are said to have been sold but it fell out of popularity a dozen years ago. Sharma, however, tracked one down on eBay, paid $45 and, he said, he has talk, text, he has sent tweets and even received money via Square Cash. Why does he use it? "It's about drawing boundaries, about not being a slave to a device," he said.
He said his employer supplies him with an iPhone but he does not often carry it and his personal number is the StarTAC phone. "I want to keep things simple," he said. "This phone lets me."
In Cambridge, Mass. 50 year-old marketer Paige Arnof-Fenn said that her only cell phone is an LG flip phone that she's had for "more than two years."
"I think I got it free," she added. "It has a camera. It texts. The voice calling is very good."
As for smartphones, Arnof-Fenn said, "they seem compulsive to me." That is the thing. With a smartphone one always is within reach of email, Facebook posts, Snapchat, and all the tools that have become central to life in 2016.
Except flip phone users are saying, count them out. And that just may be the quintessence of 2016 cool.
Oh, the thing about flip phones. Pull it out, and two things will happen. First, people will say, what is that? And when they get that you plan to use it as a phone, "they laugh," said Arnoff-Fenn.
Sharma agreed: "There's a lot of laughter."
But the right flip phone gets the job done, at a lot less cost. So who's the joke on? Retro is in.
This article is commentary by an independent contributor. At the time of publication, the author held TK positions in the stocks mentioned.