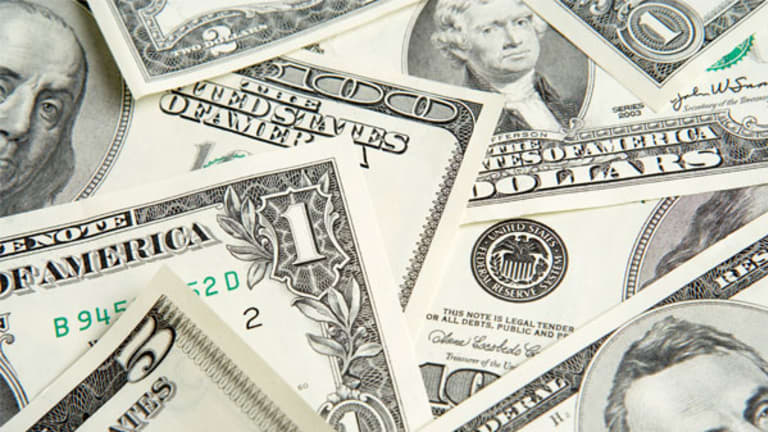 Why Companies' Giant Blunders Keep Coming
So many disasters, from bank fees to Qwikster. Doesn't anyone do market research anymore?
BOSTON (
) -- Is anybody listening?
From a consumer view of the world, it may seem companies often treat them as an afterthought.
We've seen
Bank of America
(BAC) - Get Bank of America Corp Report
impose a $5 fee, then retreat from the plan after a deluge of complaints.
Netflix
(NFLX) - Get Netflix, Inc. Report
, which raised prices and planned to split its DVD delivery service into a separate company called Qwikster, also did an about-face after a customer revolt.
Verizon
(VZ) - Get Verizon Communications Inc. Report
was chided into dropping a $2 convenience fee for subscribers who pay their bills online or via phone calls.
Of course companies still do market research -- but it's still possible to talk to the wrong people, and in an age of social media "megaphones," results can be unpredictable.
In October 2010, when
The Gap
decided its logo needed an overhaul to appeal to millennials, the result was disastrous. The simplistic image they settled on was
on the Internet for its lack of creativity and aesthetics, aptly described by some -- perhaps giving insight into the company and its design firm's thought process -- as a cross between
American Apparel
(APP) - Get AppLovin Corp. Class A Report
and
Facebook
. Released on a Monday, the design was yanked by Friday.
Tropicana, owned by
Pepsi
(PEP) - Get PepsiCo, Inc. Report
, tinkered with its traditional packaging, eliminating its recognizable straw-pierced orange. Unveiled in January 2009, the change was undone in less than a month when the company bowed to public pressure. Even temporary, holiday-themed silver cans of
Coca-Cola
(KO) - Get Coca-Cola Company Report
ticked off shoppers enough to get the design prematurely retired.
If companies have not only tried-and-true focus groups, surveys, in-person retail channel checks and other marketing tools at their disposal, but are adding technology-driven solutions to the mix as well, how does a redesign of Gap's logo get so botched? Why didn't Netflix anticipate subscribers would threaten to leave in droves? Why were Pepsi executives so surprised when shoppers put the squeeze on it?
Perhaps more importantly, if there were well-considered business objectives behind the decisions, why did these companies give up so quickly?
It is legendary how Mark Zuckerberg defied much of the shrewd counsel he got, stuck to his vision of what Facebook should be and proved most everyone else wrong. The late Steve Jobs is a poster child for this sort of internalized decision making, famously bragging (not altogether truthfully) that "Apple doesn't do market research."
That Jobsian take is hardly a modern invention. Henry Ford -- who famously resisted releasing cars in any color other than black -- once dismissed the notion of market research with the quip, "If I asked my customers what they want, they simply would have said a faster horse."
But, despite Jobs' boast,
Apple
(AAPL) - Get Apple Inc. Report
does indeed cultivate customer feedback. So do Netflix, Pepsi, The Gap and Bank of America, despite their recent failures to keep a finger on the public pulse. The question is if they use that data, as well as how and when.
Modern companies "move faster and ask for forgiveness later," says Fiona Dias, chief strategy officer at
ShopRunner
, a members-only shopping and shipping service that counts
Toys "R" Us
(TOY)
,
Sports Authority
,
American Eagle
(AEO) - Get American Eagle Outfitters, Inc. Report
,
Domino's Pizza
(DPZ) - Get Domino's Pizza, Inc. Report
and
PetSmart
(PETM)
among its partners.
Before ShopRunner, Dias was vice president of marketing for Frito-Lay, a brand manager at
Procter & Gamble
(PG) - Get Procter & Gamble Company Report
and held executive marketing positions at
Pennzoil Quaker State
and
Circuit City
.
"Companies are moving much faster than they ever have had to," she says. "The reason they are moving much faster is that we are in a global, very competitive environment and you just don't have the luxury of time. When I started with Procter & Gamble's marketing department 15 years ago, it used to take a year and a half to bring a product to market -- and I'm talking about toothpaste. We weren't bringing real complicated stuff to market, and yet we spent over a year in research testing and prototyping, and then we'd do it all again if we found a problem. By the time it finally reached the marketplace any issues had been fully vetted and resolved."
"Technology companies have really changed that model with the approach of putting a beta version out," she adds. "
Google
(GOOG) - Get Alphabet Inc. Class C Report
puts everything out as beta and sometimes they live in beta for years. It's like an excuse
for some companies. 'We'll put out a half-baked product and we know there are going to be issues, but we're going to sacrifice quality for speed. Customers, be grateful that we got it out to you quickly but understand there's a trade off with that.'"
Even as the product cycle has been speeding up over the past few years, there is also the online, social media megaphone "for customers to scream their disapproval and get everybody else they know to scream alongside them."
If that online "megaphone" can topple governments in Egypt and Tunisia, it can certainly get the Verizons of the world to slink away from a minor fee increase.
The problem, in Dias' view, is that social media has often been treated more as "a corrective mechanism" than a proactive one even as Internet chatter has an undeniable influence on C-suite politics.
"What happens now is it gets picked up on Google Alert and the CEO knows about it instantly," she says. "If
a marketing executive is having breakfast when the Google Alerts went off, the CEO is calling before they have even had a chance to find out what happened. That's part of why companies backflip so quickly. It may be that, 'OK, there was a decision and maybe it wasn't a great decision, but only 3% of our customers are yelling and 97% are fine.' But you don't even have time to think. You've got the CEO on the phone, you are terrified, and you have to do something and do it now."
Dias says companies, in the past, had more opportunity to ride out public discontent and work to win them over.
"Think back to the days when we didn't have social media," she says. "If your cable company jacked up your monthly bill, there would be a few of us that would grumble about it, but you'd pretty much suck it up. Maybe 1% of people would quit their cable company. What happens now is the 1% that quits actually does so with champagne and fireworks. They send off this huge flare across the Internet and people who may not have even noticed, who don't scrutinize every bill they get, suddenly are aware of it. The fear of executives is that the 1% who always complained and grumbled and maybe quit are now educating the 99% who were blissfully ignorant and working them all up into a lather. That's why companies move so quickly."
As a side effect of outcry, stock prices can plummet, forcing CEOs to respond not just to customers but shareholders and the board of directors as well. Last year, before its Qwikster debacle, Netflix saw its stock drop as much as 37% when a price hike led it to lose 805,000 subscribers in Q3, another underestimation of customer reaction.
Dave Capuano is vice president of customer experience for
, a provider of online survey management and enterprise feedback solutions intended to increase customer loyalty and help with business decisions. Among its clients have been
Cisco
(CSCO) - Get Cisco Systems, Inc. Report
,
Dell
(DELL) - Get Dell Technologies Inc Class C Report
,
Microsoft
(MSFT) - Get Microsoft Corporation Report
and
Well Fargo
(WFC) - Get Wells Fargo & Company Report
.
He doesn't think companies are skimping on market research. In fact, he thinks many would agree with what a Fortune 100 client recently told him: "When the economy is tough it's time to double down on the customer."
"It is a big, strategic initiative and were seeing lots of money go into this space," he says. "You really, really need to be engaged with customers now, engaging with them in a proactive manner and analyzing interactions with your business ... You need to uncover what their expectations are, what their experiences are, and then map that into business practices."
Capuano cites
American Express
(AXP) - Get American Express Company Report
,
USAA
,
Starbucks
(SBUX) - Get Starbucks Corporation Report
and Apple as examples of companies that have adopted customer-centric approaches.
Adobe
(ADBE) - Get Adobe Inc. Report
, he says, has a "customer listening room" where employees can immerse themselves in customer feedback via displays of survey results, call center data and
Twitter
comments.
From mining social media to digging deep into loyalty program data and call-center interactions, businesses have plenty of new weapons in their research arsenal. An issue is that while some company leaders embrace a holistic "voice of the customer" approach to planning, marketing and adapting, others take a dismissive view.
Capuano points to an article published online by the
Marketing Leadership Roundtable
of the
Corporate Executive Board
(EXBD)
, a consultancy for senior executives:
The Problem with VOC? The Customer Isn't Always Right
.
"More often than not, marketers tackle touchpoints that customers gripe about most frequently or fix issues mentioned by the largest customers," the article says. "But as far as helping companies demonstrate their unique benefits, this is rarely the best approach."
A VOC approach poses "major constraints," it says.
"Even worse, that feedback is often very generic," the article says. "We often get bland responses like 'you don't really seem to understand my business,' but what this means vis-a-vis the experience is often left wide open to interpretation. VOC can lead you into a competitive hornets nest. Customers may very well surface places where your competitor's unique benefits shine, places where you're not well positioned to compete and where you could potentially spend lots of money chasing after a benefit you'll never be able to truly 'own.'"
"You're not going to get ideas for disruptive innovations from VOC, since you're trying to invent a product that the customer doesn't even know exists," one commenter wrote of the article. Others pointed out that research questions should ideally not be pre-scripted, as "pre-scripted questions lead the conversation in the direction of the interviewer, and don't capture what the customer/consumer want/need."
Capuano calls this backlash against VOC "completely misplaced."
"The Netflix example is very clear because subscribers exercised their right to go somewhere else," Capuano says "They left the business and the fact that price increases equated to a significant decrease in shareholder value gave them no choice. They had to bow to the pressure. Would you have thought 10 years ago you would ever see a story on a fee increase at Bank of America last on CNN for two days? You just wouldn't see it."
"That's why you see the rise in things like titles of companies creating positions of things in charge of customer insights and customer loyalty," he adds. "They are trying to set up the infrastructure and operations to be able to uncover these leading indicators they are seeing in their business and react to them in a swift manner, reacting to something negative in your business and knowing when they have done something positive and can sell on that success. For a business, it is all about the bottom line. They want to drive revenue, they want to drive margin and they want to drive shareholder value. In today's world, if you are not engaged with your customers on a regular basis, you are at a very big disadvantage."
When unpopular corporate decisions are made, they can be the product of bad data, of surveys that either gamed responses or asked too few people or the "wrong" ones. A teenage shopper might have given a very different review of the failed Gap logo than the Internet army of disbelieving graphic designers. (Does the average mall shopper really care about Helvetica one way or the other?) Yes-men or a strong-willed CEO may be to blame and market research may have been rigged, even in subtle ways, to support a chosen path rather than offer a critical assessment.
Business imperatives can also often run afoul of customer expectations, creating a no-win stalemate.
"I'm sure the Netflix decision wasn't made on a whim," Dias says. "It was a very big decision to split the company into two. I'm sure they agonized for months over this decision. I think the miscalculation was an assumption, for example, that perhaps 5% of the customers would quit and they did the math and said that was acceptable. I don't think they thought that 5% could become 25%. The power of the social media megaphone is changing the math that has been done by the bean counters."
In a
, Kapil Jain, a senior lecturer at the McCombs School of Business and academic director of the Center for Customer Insight and Marketing Solutions, said that Netflix "didn't really expect their brand image to be affected negatively."
"In the world today, with social media being the communication mode of choice, any market research you do might talk about a world that changes so fast that what you learned yesterday may not necessarily be relevant tomorrow," Jain said.
In Netflix's case, "I don't know whether you possibly could have gone to the marketplace and asked customers, 'What do you think about us splitting into two?' You could certainly have done market research to anticipate the degree of price sensitivity in the marketplace, to understand how customers might have reacted to different degrees of price change," he says. "With regard to this business decision -- splitting into two -- it truly wasn't about the market research question, in my view."
Amazon faces growing criticism for the new terms on its Amazon Mom loyalty program. It has already stopped accepting new members and decreased its discount on diapers from 30% to 20%.
That move, despite protests and online petitions, has a business rationale. When it bought rival Diapers.com for $545 million in 2010, it was, in part, a move to stop an escalating price war that was eroding the profitability of its diaper business, providing the opportunity to boost prices down the line. Executives now face a choice of sticking to their guns or giving in to angry moms and providing an opening for competitors, including ShopRunner, which has just launched a "We Love Moms" initiative with its retailers.
An infamous case of underestimating public reaction is the legendary move by Coca-Cola to
replace its original formula with "New Coke"
in 1985. In many ways, it was a shrewd move, supported by market research, that backfired nonetheless.
To start with, the company had found considerable success with the 1982 launch of Diet Coke, evidence a new product could be embraced.
The so-called cola wars were also heating up, and Coke was losing market share to Pepsi, seeing its one-time 2-to-1 sales lead fritter away to mere percentage points.
Focus groups weren't much help. Although the consensus among consumers was that changing Coke's formula was a bad idea, many also admitted that they had no particular brand loyalty when shopping. Even those who proclaimed Coke their favorite drink failed to back up that loyalty with their buying habits.
When presented in blind taste tests, the New Coke formulation beat out both Pepsi and classic Coke.
Coke's strategy in its beverage overhaul, codenamed Operation Kansas, evolved in this way: Disappointed customers would exist, but as a relatively small segment of the marketplace, and over time the taste preference shown by market research would prevail.
But even before the age of social media, word of outraged consumers became a national phenomenon, driven by traditional media. The company was forced to phase "Coke Classic" back into the marketplace and do away gradually with its newer creation. The brouhaha failed to hurt the company financially; its stock shot up more than 34% during the failed launch and reached an all-time high in 1986.
There are, of course, also examples of good, old-fashioned incompetence. In 2005,
McDonald's
(MCD) - Get McDonald's Corporation Report
launched an ad campaign that featured a hungry young man announcing: "Double cheeseburger? I'd hit it." Snickering over the misuse of a sexual term led the company to yank the ads and admit sheepishly that its folks in marketing misunderstood what the term meant.
-- Written by Joe Mont in Boston.
>To contact the writer of this article, click here:
Joe Mont
.
>To follow the writer on Twitter, go to
.
>To submit a news tip, email:
.
RELATED STORIES:
>>5 Businesses That Missed Out Big-Time
>>Pepsi -- Get Your 'Aquafina' Out of My Tropicana!
>>Top Hedge Funds Mixed on Netflix
Follow
TheStreet
on
and become a fan on