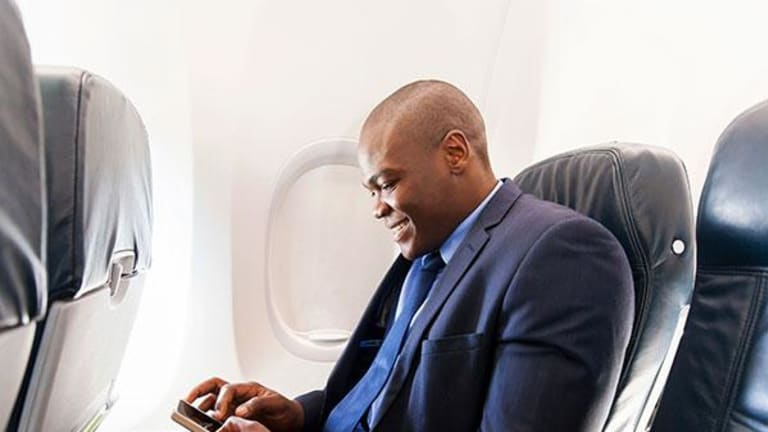 Why Banning Laptops on 4,300 Daily Flights May Do Nothing for Security
While laptops appear to have received a reprieve from being banned on U.S. flights, a prohibition would not increase security in the cabin of airplanes.
While laptops appear to have received a reprieve from being banned on U.S. flights, a prohibition would not increase security in the cabin of airplanes.
The Trump administration's suggested ban of travelers heading from airports in several Muslim-majority countries meant passengers couldn't bring any electronic devices aside from their cellphones onto planes and must check their laptops or tablets with their luggage.
An expansion of that embargo, affecting 4,300 daily flights, would not boost security, said Chris Roberts, chief security architect at Acalvio, a Santa Clara, Calif.-based provider of advanced threat detection and defense solutions.
"The recent security ban on laptops is being hotly debated at the moment," he said. "The expansion of the ban to encompass European travel is both frustrating, disturbing and ultimately another bungled illustration of the illusion of security implemented incorrectly."
Security measures should be more preventative and proactive, rather than reactive, Roberts said. The laptop ban is a "knee jerk" reaction that's focused on the wrong aspect of tightening security in commercial aviation.
"The laptops in the cargo hold won't improve security and it simply means that the risk will move to the physical aspects that are well documented elsewhere," he said.
Too many people traveling on business put themselves at risk for having their data stolen by hackers or recorded by government officials.
"I think the corporate policy for laptops and other electronics probably needs a little overhaul in many cases," he said. "Nobody powers down their machine totally when they go through customs and immigrations, so the risk of collecting data at borders is still too high. Given the lack of disk encryption practiced by people, it will increase the data theft angles."
If the ban is extended in the future, companies will have to alter their current policies in order to accommodate the amount of work their employees conduct when they are traveling, said Nathan Wenzler, chief security strategist at AsTech, a San Francisco-based security consulting company.
"Many organizations may reevaluate the need for their workers to travel to and from these locations at all, if the time in the air is unproductive as the overall value of that employee's time against the travel expenses is reduced," he said.
Instead of relying solely on laptops, companies could embrace other technology such as smartphones in order to maintain productivity of their employees.
"We may also see an uptick in organizations looking at empowering their staff to access company data, projects and products via smartphones, rather than solely from laptops," Wenzler said. "The lack of screen size makes working on large spreadsheets, complicated documents or other files less than ideal. But as business needs drive requirements, we could see more robust offerings from companies to make their mobile products more on par with their Windows or MacOS-based software."
Employees who have always chosen to keep their reports on their laptop will have to find other options in order to access them. Storing reports or other commonly used documents in a central location would increase the flexibility in accessing them from any device or location.
"Most of the cloud providers are already providing these services, but this ban may force companies doing business overseas to more quickly adopt the use of cloud platforms to store company data so that their employees can keep working from wherever they are, including on airplanes," he said.
If a ban occurred, implementing it correctly would ensure that passengers would only be impacted minimally, said Roberts. Otherwise, it would not succeed and frustration levels for both consumers and TSA staff would be high.
"At this point, if we continue to limit what we can and cannot take on an airline, we might as well be tranquilized," he said. "It's about how we do this more effectively while not disturbing our routines. Is it really that hard?"
Memo to United Airlines (UAL) - Get United Airlines Holdings, Inc. Report , Delta (DAL) - Get Delta Air Lines, Inc. Report , and Jetblue (JBLU) - Get JetBlue Airways Corporation Report . 
Click here for the latest business headlines.