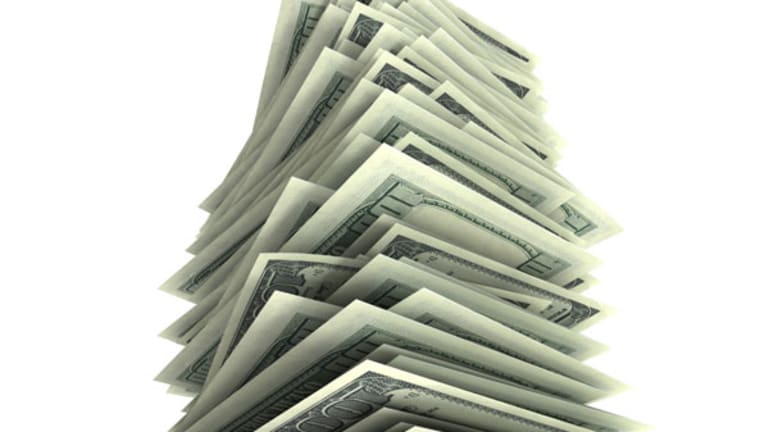 Why Are We Ignoring the IRA?
TIAA-CREF says 80% of U.S. workers aren't contributing to an IRA, up from 76% last year.
NEW YORK (
) -- By and large, Americans aren't too confident about their chances at a comfortable retirement.
According to the Employment Benefits Research Institute
, 49% of U.S. adults say they either are "not too confident" or "not at all confident" of affording a decent lifestyle in retirement.
A big part of the problem is that Americans don't have a firm grip on how much to save for retirement, and aren't sure of the tools they need to reach financial security after their working years.
Also see: 5 Experts Tell Retirees How They Can Get Back to Work
In the EBRI study, respondents were all over the map in estimating how much to save, with some workers aiming at 30% or more (23% of respondents) and 20% saying they were aiming to save 20-29% of their income for retirement.
"Aggressive as those savings targets appear to be, they may not be based on a careful analysis of their individual circumstances," explains Jack VanDerhei, EBRI research director and co-author of the report. "Only 46% report they and/or their spouse have tried to calculate how much money they will need to have saved by the time they retire so that they can live comfortably in retirement."
One retirement investment that can help, but is significantly underused by investors, is the venerable individual retirement account, or IRA.
, a New York City financial services firm, shows that many of the 1,000-plus adults surveyed "continue to overlook IRAs as part of their retirement savings plan."
The firm says that 80% of U.S. workers aren't contributing to an IRA, up from 76% in 2012. More disturbing, at least to financial advisers and economists, is that 43% of Americans lack a basic understanding about IRAs and how they are used.
That's a pity, TIAA-CREF says.
Also see: SCOTUS on Prop 8 and DOMA: The Financial Implications
The firm points out that an IRA is one of the best tools in a retirement saver's toolbox. In 2013, Americans can save up to $5,500 (or $6,500 for U.S. adults over age 50) in an IRA on a tax-advantaged basis. Yet only 33% of Americans are aware of the maximum contribution levels are on IRAs, the survey says.
"Many individuals are still missing out on the long-term savings benefits of IRAs, simply because they don't understand what they are and how they work," offers Dan Keady, director of financial planning for TIAA-CREF. "By allowing savings to grow on a tax-deferred basis, an IRA can help give your current retirement savings a boost no matter what stage of life you're in. Even if you're on a tight budget or just starting to save, if you start small and invest wisely, that amount should grow over time."
Opening an IRA is easy.
You can open one through most mutual funds, banks and brokerage firms. Before you sign on the dotted line, ask about fees ($30 per year is a good target, but aim for no fees at all if possible), and ask about any minimum contributions and whether you can set up automatic contributions straight from your bank account. Also, make sure there is a good menu of stocks, bonds, mutual funds and real estate investments available in your IRA lineup.
Fidelity Investments
offers a no-fee IRA (as long as you agree to contribute $200 per month to it).
Vanguard
also offers a no-fee IRA if you agree to take electronic statement and make a minimum $1,000 opening investment.
Also see: 4 Things Real Estate Investors Need to Know About Foreclosures
TIAA-CREF has a creative IRA strategy of its own: It offers a guaranteed income for life option and says 100% of its funds are rated three-stars-or-higher by Morningstar.
Whether you go through a small credit union or a major funds group, take your time -- making the right decision trumps any rush you might feel to get going on an IRA, TIAA-CREF advises.
"When it comes to making decisions such as how to maximize your tax benefit through an IRA, individuals need to find the right advisor to help them navigate through vast amounts of information," Keady says. "What works for one person won't necessarily work for another."