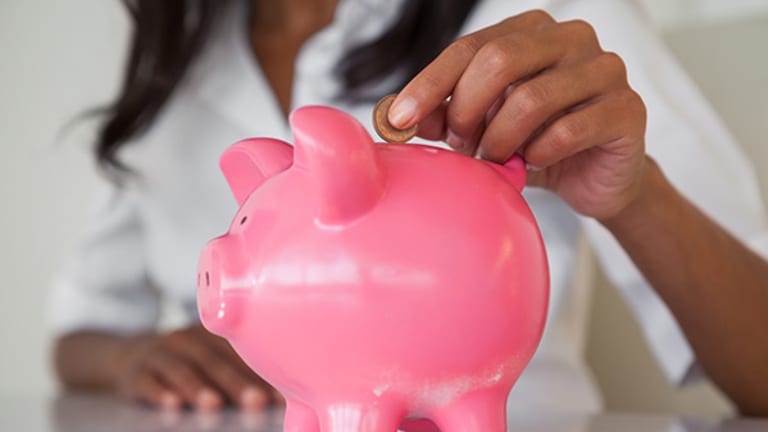 Why 25-Year-Olds Are Investing Like Old Fogies: Gen Y Goes Geriatric
Opting to pour their money into cash or other conservative investments which yield extremely low returns, Millennials are investing more like Baby Boomers.
NEW YORK (MainStreet) — Opting to pour their money into cash or other conservative investments which yield extremely low returns, Millennials are investing more like Baby Boomers.
Some Millennials have fallen into the "Depression syndrome" similar to the reaction of investors who survived the Great Depression, said Alex Navarro, a senior vice president and private financial advisor for Atlanta-based SunTrust Investment Services.
"We're finding that some 25-year olds are investing like 75-year olds," he said. "It's hard to blame them. They are incredibly conservative in their investing when they should be more aggressive."
Too many people focus on the risk of investing when they should instead consider the risk of not investing, Navarro said. While many Millennials prefer to adopt a defensive, conservative allocation over 30 years in the aftermath of the Great Recession, this strategy may earn only a 2% annual return compared to a 10% return in a more aggressive position, he said.
Millennials, or 18- to 29-year-olds, are more likely to choose cash as their favorite long-term investment than any other age group, according to a Bankrate.com report. The study found that 39% said cash is their preferred way to invest money they do not need for at least ten years. The amount is three times the number who chose the stock market instead, despite the fact that the S&P 500 has gained 17% over the past year while most cash investment yields remain below 1%.
This statistic is very troubling, said Greg McBride, Bankrate.com's chief financial analyst and a CFA. He points out that this age group has the biggest retirement savings burden and won't get there with low-yielding cash investments.
Since Millennials have had a "front row seat" to how the technology bust and the financial crisis affected the finances of their parents or family members, their strategy has remained much more conservative than that of other generations.
"They have had a very conservative investment mindset from the get go and it will be hard to get them to switch," McBride said. "They have had a real eye opener."
In previous cycles, investors tended to change their performance based on the outcome of the market, he said. When the market was hitting its highs in the past, investors were jumping onto the bandwagon. Investors have largely refrained from doing so after the 2009 financial crisis.
The market performance over the past 25 years "really put volatility into perspective," McBride said. This demonstrates to investors that even severe dips in the stock market will not harm investors if they had remained in the market and continued to invest.
"Not only did those investors do well and their portfolio generated higher returns, but they also built wealth over time and achieved their goals," he said. "Stocks are where the real growth is coming from."
The tendency of investors to give more weight on the recent past compared to other contrary events which occurred over a longer period are following "availability bias," a term coined by psychologists, said Jerry Webman, chief economist for OppenheimerFunds in New York City.
"We tend to pay more attention to facts close at hand rather than delving deeper to develop a better perspective for their decisions," he said.
The more positive side of this bias is that during the past five years, global equity markets experienced a steady improvement, which "may begin to give investors a more balanced view of what markets can do," Webman said.
Maintaining a diversified portfolio in different markets will help him mitigate the risk that his peers witnessed shortly before they graduated from college, said Evan Nison, a 24-year-old marijuana industry PR consultant in East Brunswick, N.J.
Nison's strategy has been to diversify among options that have the "opportunity to really grow and compound over time," he said. In addition to his stocks and bonds portfolio, he has invested in several rental properties with his cousin and in peer-to-peer lending.
"My goal is to continue reinvesting profits," Nison said. "With my real estate I'm letting the profits pool to buy additional properties. For peer-to-peer lending, I reinvest my monthly payments into new loans and the same with earnings from stocks and bonds. Right now, all in all I am getting about 10% averaged out, plus the mortgages being paid down on the real estate."
The psyches of many Millennials have pushed them to be wary of investing aggressively and they have fallen prey to another behavioral bias where they prefer stories compared to analysis, said Robert Johnson, professor of finance at Heider College of Business at Creighton University in Omaha.
Millennials investors are not making decisions on the basis of careful analysis of data and are instead focused on individual narratives since stories "help us make sense of reality," he said.
"Many Millennials have been influenced by the stories of people nearing retirement seeing their nest eggs decimated by the financial crisis of 2007-2008," Johnson said.
Instead of looking at the overall long-term data, which shows that stocks typically outperform other more conservative asset classes over the long run, these investors focus on how volatile stocks can be in the short term.
"They forget that many of those retirement nest eggs that fell precipitously during the crisis of 2007-2008 were that large to begin with because the individuals had significant allocations to stocks that had risen dramatically," he said.
While research has found that investors feel the pain of losses much more than they savor gains, Millennials need to focus on the face that they will not retire for several decades.
"The best way to build wealth for retirement is to have a very aggressive asset allocation and utilize dollar cost averaging and systematically invest in a large capitalization index fund," Johnson said.
Millennials may find it harder to invest for the future, because some of them are less financially secure than previous generations and are facing difficult job prospects or stagnant wages. Some of them believe that they may need to draw on their savings to supplement their income, said David Twibell, president for Custom Portfolio Group in Englewood, Colo.
The catch to following a low risk tolerance strategy means many Millennials are "generating poor investment returns during one of the best stock markets we've seen in recent memory," he said.
Many Millennials refuse to deal with the stress associated with a volatile stock market and are more concerned with having a "pension-like salary replacement plan guaranteed to provide them an income through their retirement years," said Arland Kelly, managing partner of Kelly Financial Group in Palmdale, Calif.
"Aggressive investing isn't for everyone and that's O.K.," he said. "What's not O.K. is not looking at the options available and settling for returns that won't keep pace with your purchasing power."
--Written by Ellen Chang for MainStreet