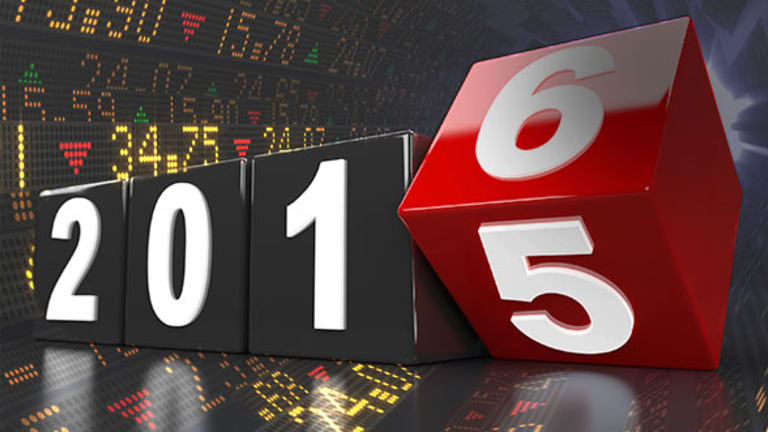 Which New Year's Money Resolutions Actually Work?
Americans are more inclined to make new year's financial goals, but some work better than others
There's good news and bad news on the new year's financial resolutions front.
On the upside, financial resolutions are definitely making a comeback. Data from Fidelity's 7th annual New Year Financial Resolutions study states 40% of Americans "plan to ring in 2016 by making a financial resolution, up from last year." 
The reason for the uptick? Here's the bad news: a churning, uncertain economy comes into play, Fidelity states. "This fall's market volatility and global uncertainty could be causing an increase in financial resolutions, unlike 2014, when a strong stock and labor market allowed a bit of financial complacency to creep in," the study reports. In other words, people are planning ahead for choppy seas.
The most favored money resolution for 2016 rings a constant theme - saving more and spending less. That's been the been the most popular financial sentiment seven years in a row, Fidelity states. Additionally, paying down credit card debt is at an all-time resolution high, more than double last year, according to the report.
Further down the scale, Americans greet the new year in a state of financial anxiety over several key issues, including the potential for higher interest rates and accelerated health care costs.
There is evidence, however, that actually making financially-based New Year's resolutions leads to better consumer financial outcomes, Fidelity adds. "The data suggests people who made financial resolutions at the start of 2015 are now more financially secure, debt-free, and optimistic about the year ahead," the study states.
That brings up a common question among money resolution makers - which financial promises actually pan out the most, once the calendar starts ripping the months away in the New Year? Some money gurus say wholesale changes don't work, but incremental resolutions do.
"Resolutions die by February, as the excitement and lonely journey sets most back to their old habits or lack thereof," says Kris Garlewicz, a financial advisor in the greater Chicago area. "It's really small changes with the right triggers that build habits and consistency that makes huge changes."
Those bite-size adjustments can be the ticket to committing to a goal and sticking with it.
"Simply writing down where one earns or spends their money will help them identify what to change or eliminate/improve with significant chances of success over old themes, like 'starting, the first Monday of the New Year, I will save $100 every week,'" Garlewicz says.

Focusing on individual goals is a good bet to work, too, as long as you remain diligent. "One great financial resolution is to get out of debt, but you need to be specific with your resolution," says Debbi King, a personal finance coach at the ABC's of Personal Finance in Washington, D.C. "Just saying you want to get out of debt isn't enough. The first time you make a mistake or get off course, you will give up. When you have a specific dollar goal in mind, it is easier to make a plan of attack and succeed in keeping your New Year's resolution."
Leeyen Rogers, vice president of marketing at JotForm, an online business form builder based in San Francisco, has her own ideas on what new year's financial resolutions work for her. "I love to track my spending and investments with financial apps," Roger says. "I use them to to increase savings, which I view as achievable."
This can be as easy as making automatic transfers to your savings account in increments that are realistic, sustainable and just a little ambitious, she adds. "Factor in your necessities like rent/mortgage, living expenses, and bills -- and reduce your wiggle room for extraneous spending," she says. 
Taking a short-term view is a good bet for resolution success, as well. "Paying off credit car debt is doable," says Amanda Abella, a personal finance writer and savings advisor at MoneySavingPro.com. "Many Americans will find themselves with a credit card hangover in January. A worthwhile and feasible resolution would be to pay that debt off as soon as possible. Doing this successfully could also motivate you to continue aggressively paying down your other debts as the year goes on."

The consensus view seems to be breaking money goals into manageable bites, using all the technology help you can get (like mobile apps) and focusing on today and not 20 years from now. Put those tenets into play and you stand a much better chance of actually achieving much-needed financial resolutions.