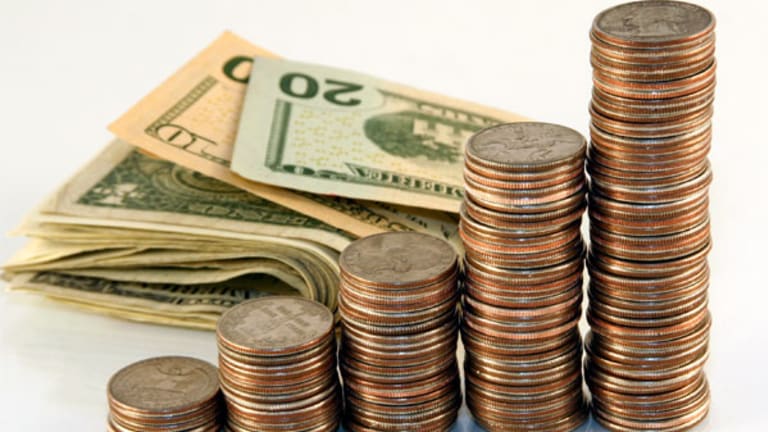 Where the Klutziest Smartphone Owners Live
Love of their phones doesn't stop Americans in select cities from damaging them.
Love of their phones doesn't stop Americans in select cities from damaging them.
NEW YORK (
) -- Are cellphone owners in some cities more accident prone than others?
Yes, apparently, including in otherwise sophisticated cities such as New Orleans and Boston.
No doubt, smartphone users don't go out of their way to drop their brand-new devices into swimming pools or douse them with a cold Sam Adams (or a Pat O'Briens' Hurricane, if you're in the Big Easy).
According to a
, a smart-device security technology firm, 73% of phone consumers say they would be "panicked" without their smartphones, with another 14% saying separation anxiety would cause them to feel "desperate" without their high-tech security blanket.
Unfortunately, that's not stopping Americans in select cities from cracking, denting or otherwise disabling their cellphones.
That's the conclusion of a
, the Boston-based trade-in provider for high-end consumer electronic devices.
Of course, that means only people using Gazelle are included in this study, which makes it hardly scientific. Any number of variables including use of the Web for commerce, ease of access to shipping and knowledge of Gazelle itself would affect the findings.
Still, Gazelle measured the rate of returns on trade-in phones across the U.S. and found something interesting: Which cities are home to the "klutziest" cellphone owners in the U.S.
Leading that list was Tallahassee, Fla., whose residents lay claim to being the most butter-fingered cellphone owners in the nation. At 21.3% of phones being turned in broken, residents in that otherwise fine city sent the highest percentage of broken cellphones to Gazelle for a trade-in. (New Orleans was next at 21.1%.)
Then there's the Bronx (19.9%) and Staten Island (18.2%), which may get a pass on the klutz factor. Trade-ins were way up, but that could be because of the damaging effects from Hurricane Sandy, which decimate the region in October.
The most sure-handed cellphone owners live out West. Besides New Orleans, only three U.S. cities west of the Mississippi River made Gazelle's "whoops" list -- including Oklahoma City and Memphis -- cities that are more Midwest and South in scope.
Only one city west of the Sierra's made the list: Bakersfield, Calif., which finished third on the list and is likely to be avoided by denizens of less accident-prone neighbors such as San Francisco and San Jose. (Los Angelenos also can keep a grip on their phones.)
All may not be lost, however, for slap-happy cellphone handlers in any U.S. city or town. There can be a decent payoff for trading in a broken phone.
"They may be klutzy, but they are also smart, since these are the people who are trading in their broken iPhones for cash," notes Sarah Welch, Gazelle's chief marketing officer. "Many people are not aware that there is significant value in their unwanted electronics, even broken smartphones."
Welch says even a broken iPhone can be worth some $100, so even if your smartphone hits the pavement head-on, at least there are some dollar signs at the end of your ordeal.
Depending whether you're a butter-fingered Bostonian (rounding out the Top 10 at 18.1%) or a techno-klutz from Tallahassee, that could be sooner than you might think.