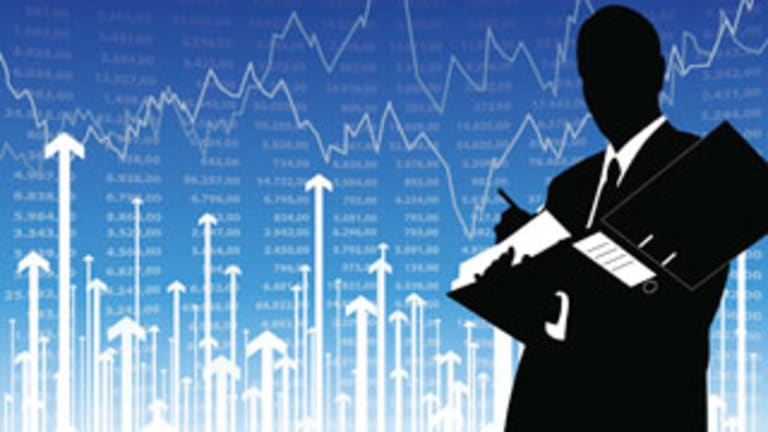 When It Pays to Hire a Financial Planner
You may not want one until you need one. Here are some vital times to have a CFP on your side.
By Billy Fisher
NEW YORK (
)--A financial planner can prove to be an invaluable asset for individuals or families looking to get their financial houses in order. Not all matters require the consultation of an advisor, but in certain cases it
can be beneficial
. Here are a few situations where it can pay to hire an expert.
Also see: Long-Term Care Looms Large in Retiree Pessimism
Skill Gap
Bringing in the assistance of a financial planner is a smart play if you have already come to the conclusion that financial planning just is not for you. "If you want a financial planner that is going to manage your money because you have no skill or interest in doing it, that's O.K.," said Neal Frankle, a CFP and founder of
Wealth Pilgrim
. "That person's strategy should match your own risk tolerance."
Once you have decided to outsource your financial planning, Frankle emphasizes the importance of finding a planner that will work with your best interest in mind. "It should be an independent planner," he said. "It also should be a person that asks their clients a lot of questions rather than filling them up with how great they are."
If you are a do-it-yourselfer and prefer to do the bulk of your financial planning on your own, it still may make sense to have another resource review your approach. "You can do it yourself, but you can also spend a lot more time and get it wrong than just by hiring someone who is really good at it," Frankle said.
Also see: Money Managing Machines: Should a Bot Invest for You?
Life Events
A financial planner can turn out to be a lifesaver for individuals encountering life-changing events. "If you are preparing for a marriage or a divorce, you may need a financial advisor," said Lisa Fox, a CFP and director for financial planning at
South Texas Money Management
. "I work with a lot of divorcees that have never had anything to do with finances before and have no idea of how to manage an investment portfolio or even how to manage their budget."
Fox says it may be prudent to seek the guidance of a financial planner in dealing with complex financial events. "If you have stock options in your company and you are not sure exactly how best to manage those, a financial planner can help," she said. "If you are buying, selling or passing on a family business, those are good trigger events also."
Golden Years
Individuals nearing retirement may also want to tap the experience of a financial planner to ensure that their preparations are adequate. "The majority of my planning-focused clients are from the pre-retirement group," said Joan O'Connell, a CFP for
Blue Water Capital Management
. "These are people that are on the average about five years or so away from when they would hope to retire."
O'Connell says that the cost of hiring a financial planner can be a pivotal investment for individuals who find themselves on the brink of retirement. "They are trying to figure out: 'With everything I've done and the income streams I'm going to get, is that going to do it?'" she said. "I think those people are prime candidates to get some professional help. It's very worthwhile to spend a little money then."
Also see: Should a Twentysomething Use an Online Financial Adviser?
For individuals that have already settled into retirement, financial planners can play a vital role in ensuring that the nest egg is used in an optimal manner. "There is a lot of information out there about investments and stocks and such," O'Connell said. "You don't see a lot about how to actually manage your distributions."
Also see: TW Steel Brings Bold Watches: What's wURKEN?